We are in the process of creating a garden of abundance at TBRI in Belgrave, Melbourne named after the 21 Taras. Khentrul Rinpoche wishes to pay homage to Arya Tara by not only naming the garden in the swift protectresses honour, but by also constructing a life sized statue of the enlightened goddess of Buddhism.
The opulent space will also feature a grand stupa, prayer wheel and a Japanese garden beds for the community to enjoy.
Here is what has been accomplished so far….
The project commenced with a sangha discussion on how we could improve the surrounding temple grounds to make it more inviting for the community. To accomplish this firstly, we needed to be seen as a public not private space, which meant we had a lot of surrounding trees and shrubs had to be cleared.
From the roadside the temple was quite hidden by large trees and shrubs. Most people who lived immediately in the area where unaware there is a Temple here.
Temple street view (Feb 2021)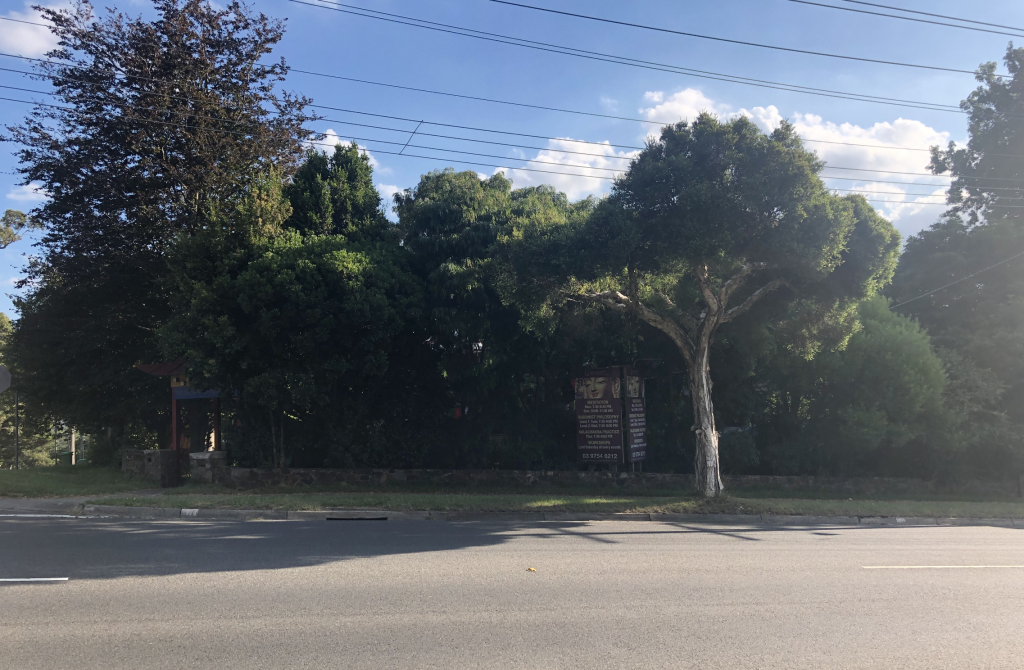 The local community guided by Khentrul Rinpoche started clearing some of the dense tree coverage on the roadside and also near the front entrance to the temple.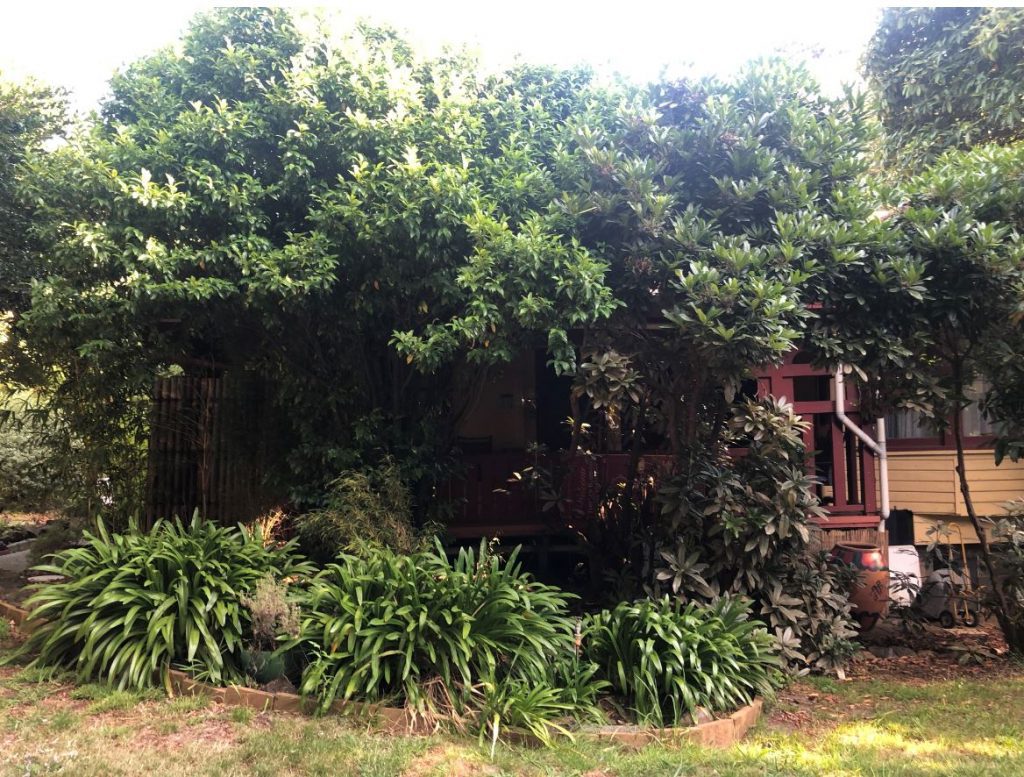 It was a huge effort accomplished over a many days thanks to our community members of skilled tradesmen.
The back car park and surrounding garden areas also got a facelift.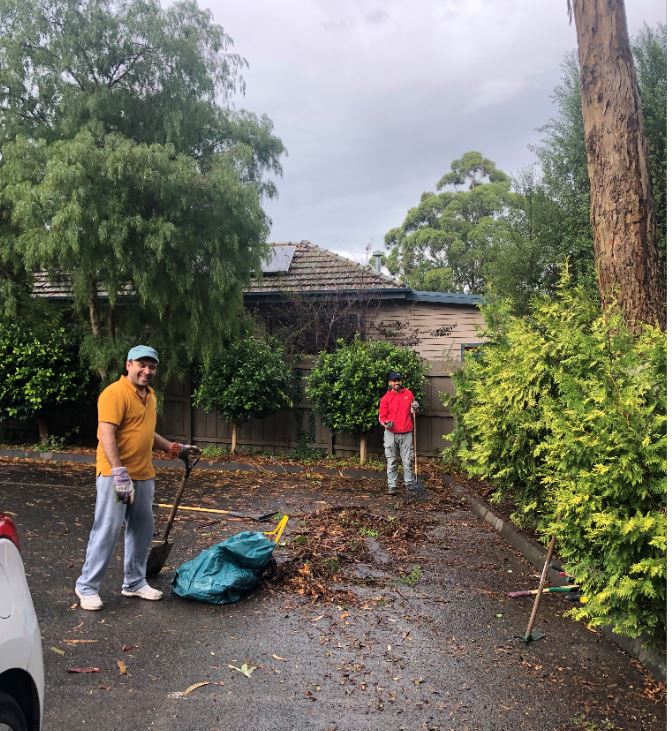 Once the dense tree coverage was cleared, it really opened up the space.
The trees and shrubs from the front of the temple were also cleared so we have a blank canvas to work with to create the lush abundance garden for everyone to enjoy.
An additional storage area added to the front will clean up the the buildings front door appearance.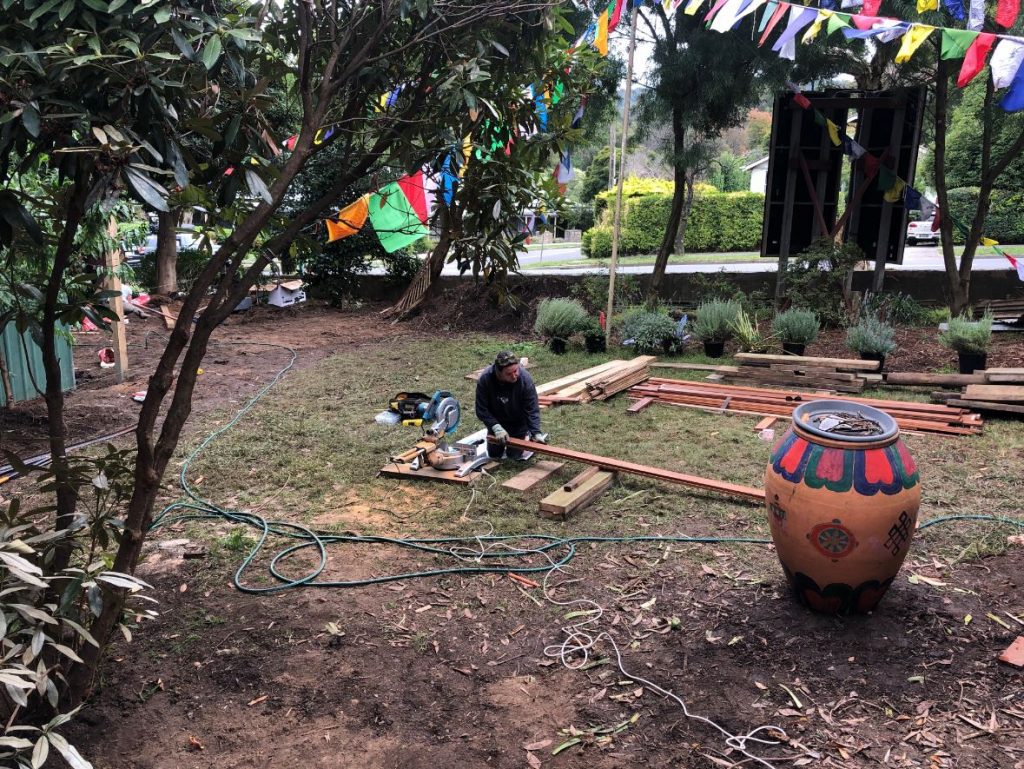 The front corner of the garden was cleared and levelled to make was for our Stupa and new plants.
Of course, Rinpoche has been there every step of the way – leading, guiding and also working very hard!
Stay tuned for further updates as we progress.