"For each ailment there is a medicine. If a path is not suitable for one, it will definitely be suitable for another. This is the essence of Rimé philosophy."
Jonang Kalachakra Program
The Profound Path of Vajra Yoga
Generate the causes for global peace while practicing the swift path of love and compassion.
Be a Part of our Loving Community
The people who support us on our path of spiritual progress are the community.
Land of Shambhala Project
Building a Retreat Center and Farm
Create a harmonious community that can be a shining example for our world.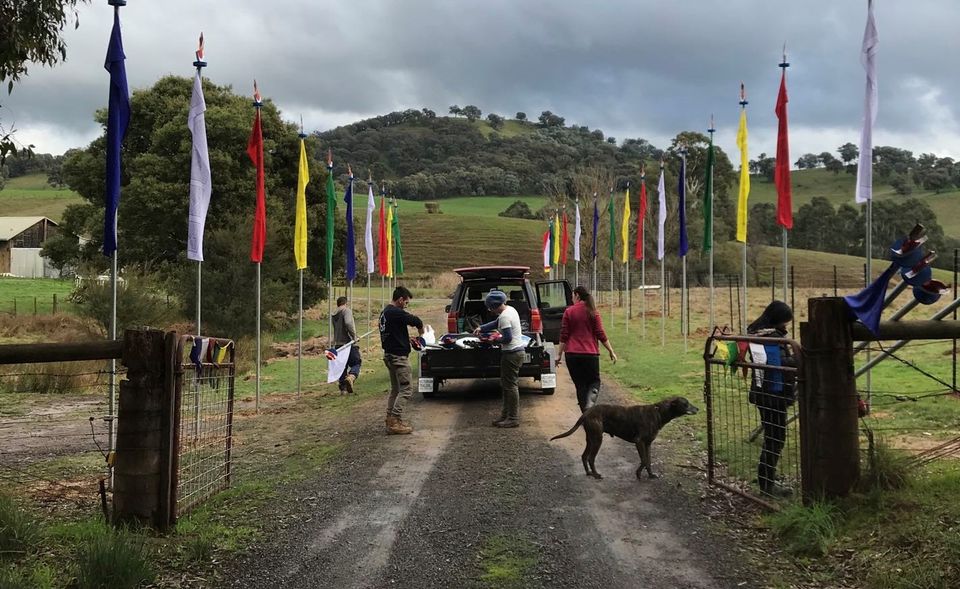 Spend 1-2 months camping and offering your skills, love and time to help build Land of Shambhala Retreat Center. Enjoy and experience the beautifully calm and serene surroundings of this picturesque natural environment.
• Build the Medicine Buddha Mandala Healing Herb Garden
• Plant the Food Forest
• Camping facilities, food and Wifi are provided.
Class Schedule
Mon

27

Tue

28

Wed

29

Thu

30

Fri

1

Sat

2

Sun

3
Mon

4

Tue

5

Wed

6

Thu

7

Fri

8

Sat

9

Sun

10
Mon

11

Tue

12

Wed

13

Thu

14

Fri

15

Sat

16

Sun

17
Mon

18

Tue

19

Wed

20

Thu

21

Fri

22

Sat

23

Sun

24
Mon

25

Tue

26

Wed

27

Thu

28

Fri

29

Sat

30

Sun

31