Visit the Institute
Open hours and By appointment
Spend time meditating and making offerings in the lovely Kalachakra Temple. You can come visit the temple grounds even when classes are not going on to stop in and enjoy the peace and blessings of all the paintings and statues.
It is a very rare and special opportunity to make offerings and meditate with the most authentic and relic filled 24 Arm Kalachakra Statue in the Western World. Just seeing the precious paintings and statues is a cause for your future enlightenment for the benefit of all sentient beings.
Another way to visit the temple is to join for one of our classes.
See the Institute Course and Event Schedule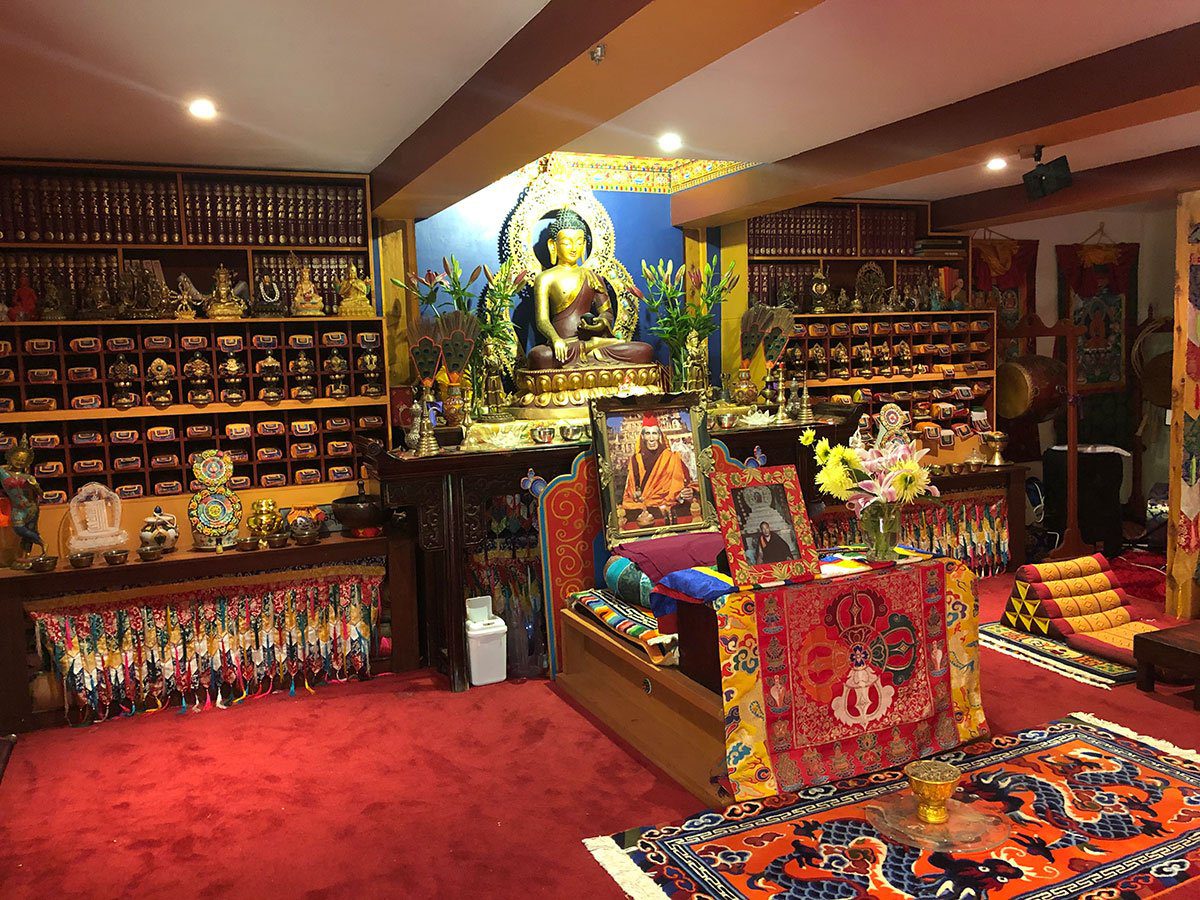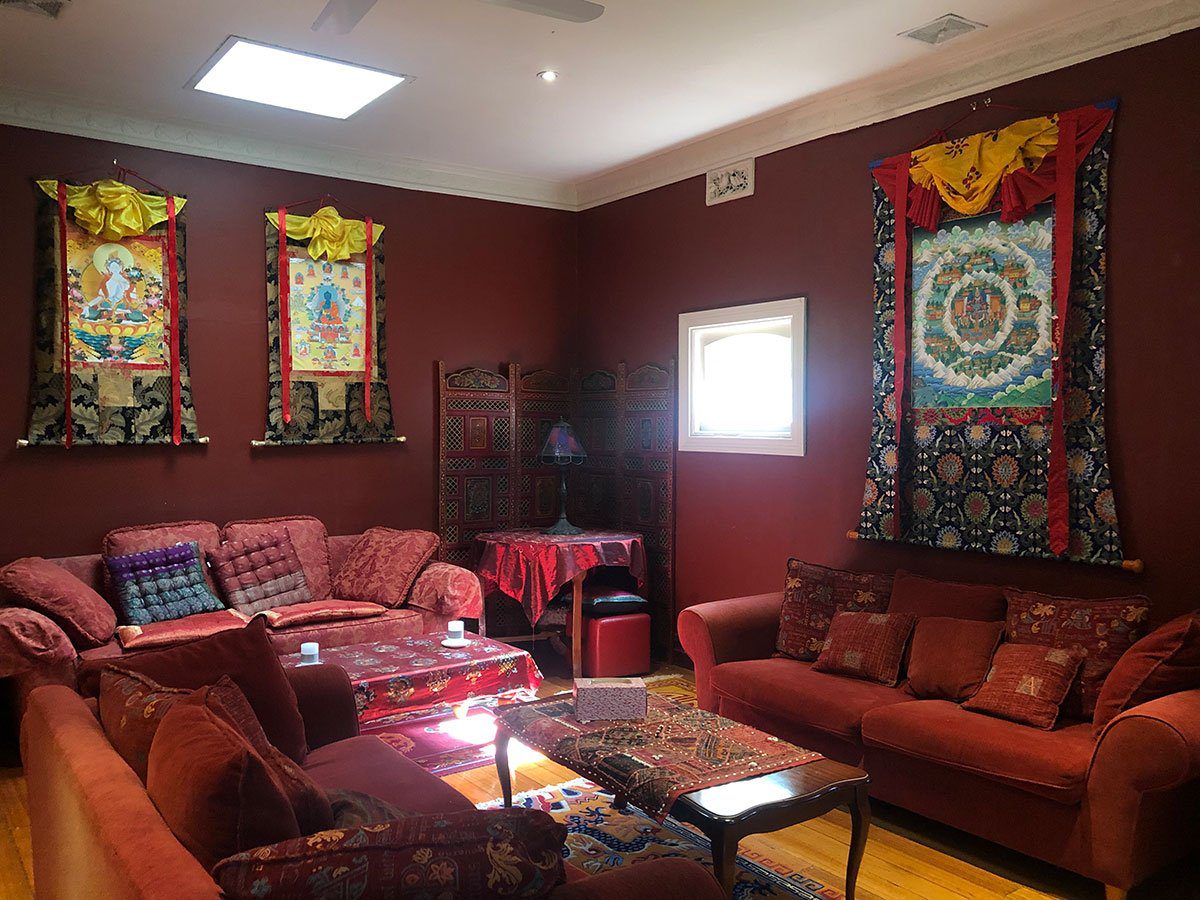 Our reading room is a cozy space that welcomes guests and community members to share conversation and inspiration over a cup of chai or coffee. Sit down and peruse our wide selection of Buddhist books on Dharma and Tantra. Many of these books are rare and out of print or hard to find. You are welcome to come and sit and read for as long as you like.
We carry all of Khentrul Rinpoche's books to learn Kalachakra tantra and Buddhism as well as a selection of previously owned Dharma, spiritual and personal development literature. In addition to books, we carry a beautiful hand-picked selection of gifts including cards, music, clothing, malas, jewelry, and meditation supplies and more.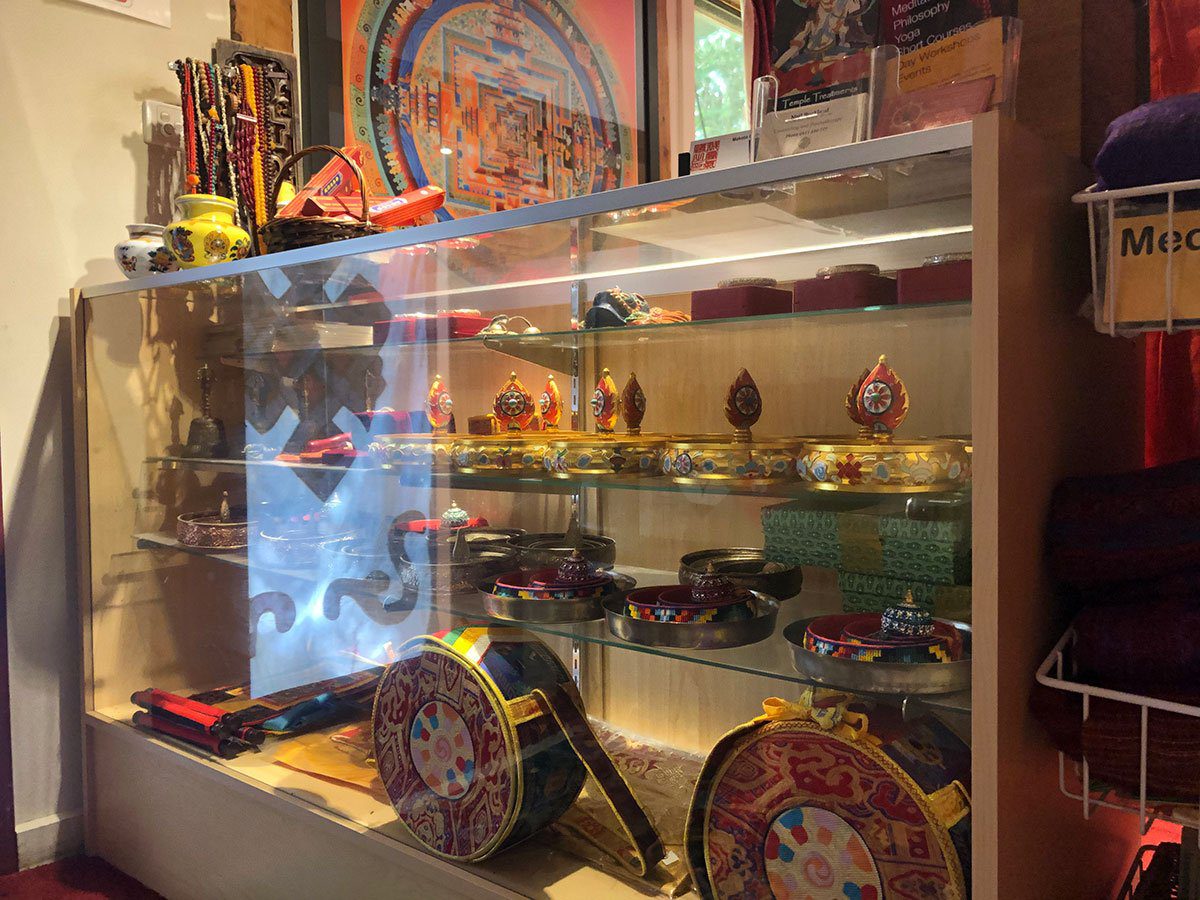 Our Temple is open to the public everyday around class time. Others times, it is best to call or schedule a visit in advance. We are more than happy to open the Temple for your visit and enjoyment.
Learn about and the most Authentic 24 Arm Kalachakra Statue in the Western World
Make offerings of candles, flowers, incense, food or whatever you wish to bring

Meditate in the temple and gardens

Come for a class or join us for a community event
Class Hours
Monday - Thursday 7:30am - 9pm
Sundays from 10:00pm - 11:30pm
Make a Reservation
The Rimé Institute encourages people to make a reservation if they are visiting outside of class hours to ensure that we are here. The Temple is open to meditate and make offerings in by appointment.
DIRECTIONS BY METRO
Take the Belgrave Line to Tecoma Station.

Walk up McNicol Road until Burwood Highway.

Take a right and walk up Burwood Highway until Dickinson Street.

Entrance to the temple is at the bottom of the parking lot, behind the house.