Our Teachers
sharing wisdom for a happier life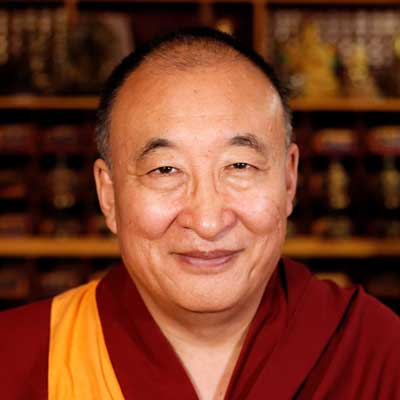 Shar Khentrul Jamphel Lodrö Rinpoche
Offer Dana to Khentrul Rinpoché

Shar Khentrul Jamphel Lodrö Rinpoché spent the first 20 years of his life herding yak and chanting mantras on the plateaus of Tibet. Inspired by the bodhisattvas, he left his family to study in a variety of monasteries under the guidance of over twenty-five masters in all the Tibetan Buddhist traditions. Due to his non-sectarian approach, he earned himself the title of Rimé (unbiased) Master and was identified as the reincarnation of the famous Kalachakra Master Ngawang Chözin Gyatso. While at the core of his teachings is the recognition that there is great value in the diversity of all spiritual traditions found in this world; he focuses on the Jonang-Shambhala Kalachakra tradition.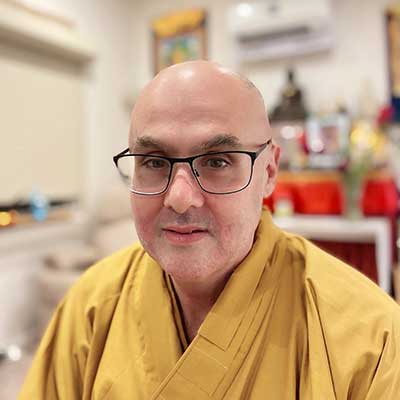 Venerable Yi Shi Fu
Venerable Yi Shi Fu is an ordained Chan Buddhist monk, from the Chan school Lin Ji Lineage. He was trained at the Qian Fo Shan Monastery in Taiwan. Previous to taking robes as a monk, Master Yi trained under the guidance of John D. Hughes from the Buddhist Discussion Centre in Upwey, Victoria, Australia and Master Ru Shan from the Yun Yang Monastery in Narre Warren, Victoria, Australia. As a monk, Master Yi underwent extensive training at the Tibetan Buddhist Rime Institute under the guidance of Khentrul Rinpoche. In the last 7 years, Master Yi has been the director and spiritual teacher of Buddha Way Cultivation Centre (Hampton Park, Victoria, Australia).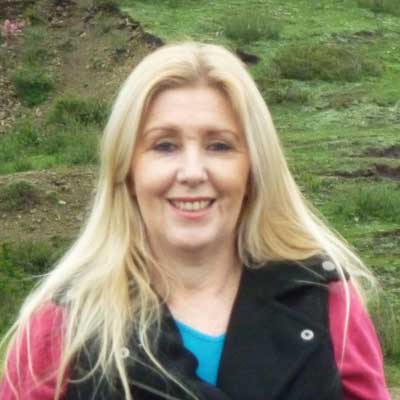 Julie O'Donnell
At an early age, Julie searched for a deeper meaning to life until finally at the age of 22 found the precious Buddhist path of Dharma. She dedicated her life to the practice, living in temples and serving teachers from around the world practicing the Buddhist teachings and living according to its principles. Julie has spent the last 34 years practicing this ancient path and for the past twelve years has lived at the Tibetan Buddhist Rime Institute in Tecoma helping the resident teacher Khentrul Rinpoche.
Julie is now one of the senior teachers at the temple giving classes on meditation and basic Buddhist principals that can be applied to our everyday lives. Julie also manages the temple and arranges a program of courses, tours and fundraising activities to support the temple.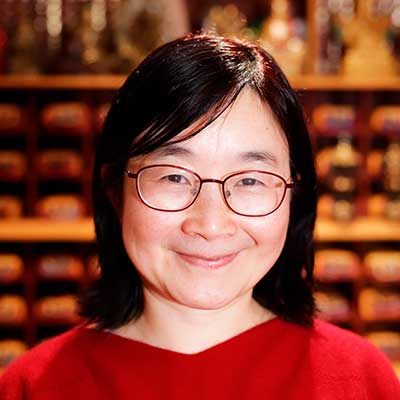 Jackie Bao
Jackie met Khentrul Rinpoche in 2010 and learnt meditation directly from Rinpoche. She attended his teachings on the Uttaratantra Shastra and the Zhentong Madhyamaka in the following years. In 2012, She practiced Kalachakra preliminary and received a Kalachakra empowerment at the end of that year from Khentrul Rinpoche. She practiced deity generation in the following years. In 2015 she received higher Kalachakra empowerment in Tibet to practice the three-isolation meditation. In 2019 she received higher Kalachakra empowerment and teachings in Tibet to get the permission to practice the first branch of the six vajra yoga.
Sherab Gyalmo - (Tanya Nie)
Tanya found the precious dharma in her early 20's and has had the great fortune of meeting her root lama Khentrul Rinpoche in 2004 and has studied under his guidance since then. She has attended several empowerments and retreats across the globe in India, Indonesia and Tibet and has had the great fortune to study and practice the completion practices of the 6 Vajra Yogas of Kalachakra.
Tanya has met and studied under the guidance of several great masters including His Holiness the Dalai Lama, Chogyi Trichen Rinpoche, HE Kathog Rigzin Chenpo, Khenpo Sherab, Khalkha Jetsun Dhampa, Tulku Jamyang Zhinpa and Lama Nanthong. As a devoted volunteer of the Tibetan Buddhist Rimé Institute, Tanya assists with many activities that support the temple including fundraising, communications, social media and assists as a casual teacher in TBRI's regular scheduled classes.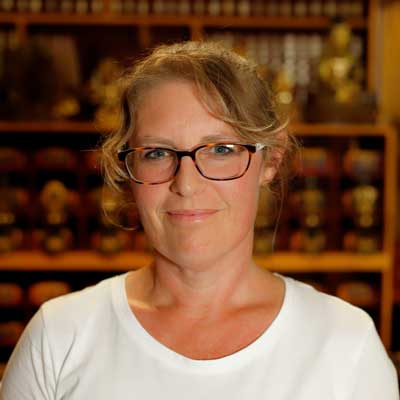 Vanessa Mason
Influenced by Buddhist principles since her late twenties, Vanessa came to the Tibetan Buddhist Rime Institute in 2012. After attending teachings by Khentrul Rinpoche, and sincerely applying what she had learned to her own life, her mere interest in Buddhism shifted to one of life changing momentum.
Since then, Vanessa has taken part in numerous retreats and empowermentsfrom Khentrul Rinpoche in India, Indonesia and Australia. She has also had the great fortune to attend other Kalachakra empowerments by renowned Lama's such as His Holiness the Dalai Lama, Tulku Jamyang Zhinpa and Lama Nanthong. Vanessa has worked as an assistant editor on several of Khentrul Rinpoche books and been activity involved in the many projects at Rime. Happily devoted to Rinpoche, she currently teachers beginner's meditation where she hopes to help others experience the transformative effects of the precious Dharma path.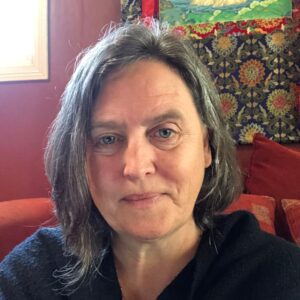 Caron Hill
Caron has been engaged in practice and study at the centre since 2012 and has attended a number of retreats such as Bardo, Chod and Tara and received empowerments in - Innate Kalachakra, Samaya Tara and Jambhala. For the last 2 years Caron has focused on Buddhist Philosophy and practice in the Six Perfections, engaging in the Bodhisattva path.
Caron is also a Reiki Master/Teacher/Practitioner and Founder of Makoto ReikiDo which focuses on the spiritual aspect of Reiki Practice. Caron offers treatments and a range of classes and workshops at the a Temple and has an active Reiki community Sangha. She also volunteers in a range of centre activities.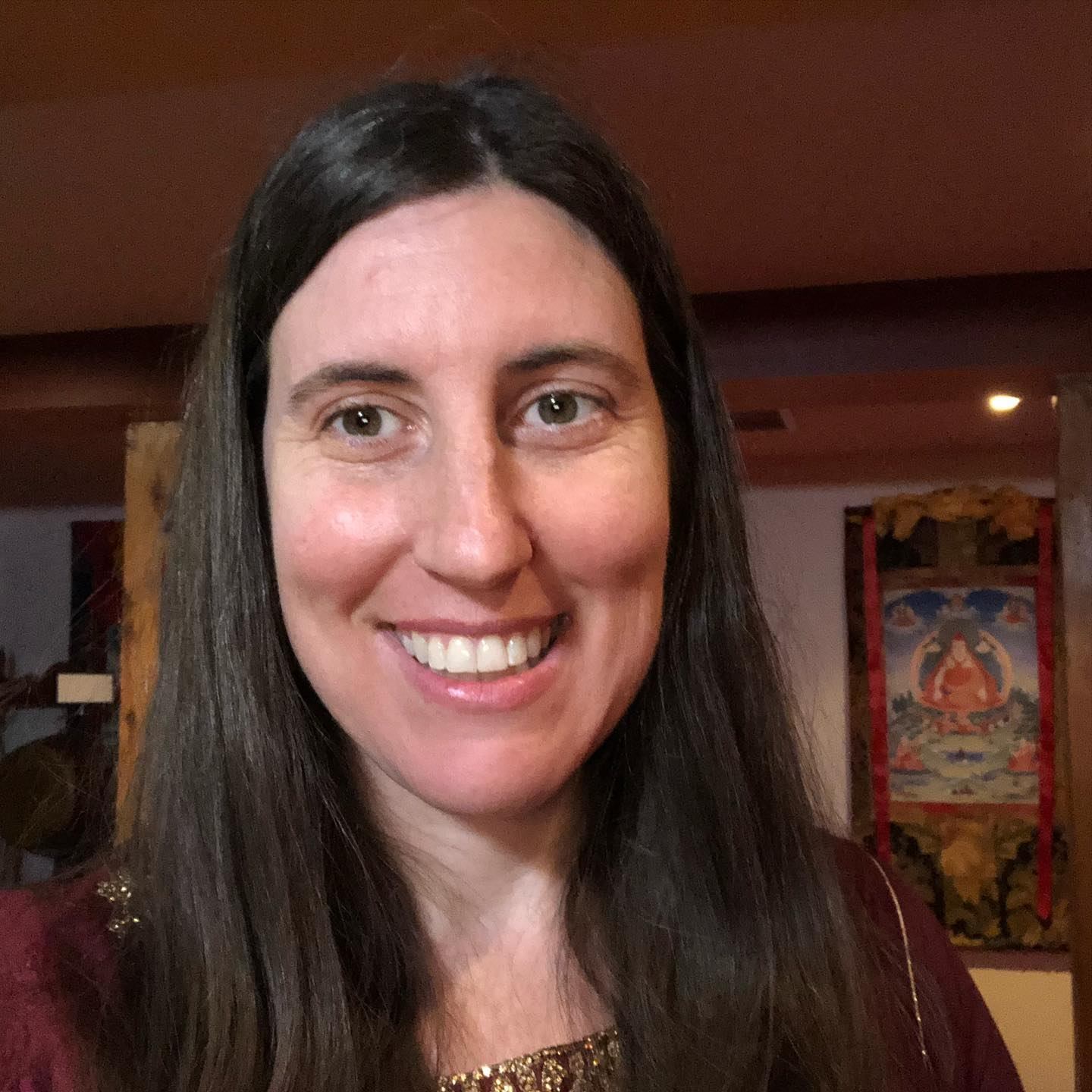 Yeshe Wangmo
Yeshe Wangmo is the Treasurer of Dzokden. She brings her years of corporate leadership and transformation experience in building technology products to create Khentrul Rinpoche's global community.  She has spent most of her life studying yoga, meditation, and various spiritual traditions. Since 2015, she has studied with Khentrul Rinpoche focused on the Jonang-Kalachakra tradition. In 2016 she formed an organisation for him in the USA and started working the Tibetan Buddhist Rime Institue as a volunteer. Yeshe Wangmo has organised and assisted with Kalachakra Empowerments and given ngondro teachings worldwide for Rinpoche and continues to do so.
Yeshe Wangmo is immensely grateful for all her teachers whose kindness is beyond compare from whom she has received teachings, empowerments and transmission including but not limited to Segyu Chopel Rinpoche, Khentrul Rinpoche, Lama Zopa Rinpoche, the Dalai Lama, and the Karmapa. She is a meditation teacher in training under John Yate's (Culadasa) and a has 500+ hours of yoga asana teacher in the Kuala Tantra tradition.