21 Taras Garden of Abundance
A Sacred Garden and Meditative Space
Join Us to Create the Garden of Abundance
Thank you for your support and generosity! Your gifts help create a public space of sacred art and natural beauty inspired by the 21 Taras. We are transforming the exterior of our Temple into a hidden jewel of beauty to inspire the minds of people to visit us and receive the great benefits of seeing these holy objects filled with relics . Our improved outdoor space will make gatherings possible such as sang offerings and supports a community dedicated to service. The improvements will help draw visitors to our Authentic 24 Armed Kalachakra Statue so their minds will receive the blessings from being near it and the relics inside it.
Together We Can Manifest It
Arya Tara swiftly brings all that is needed for beings to unveil their true nature. The Rime Institute is Khentrul Rinpoche's home base and as so is a great source of abundance and manifestation for all of his Global activities. In honouring Arya Tara as a representation of the Buddha's activities, we aspire to continue to create the conditions to realize his vision and bring the flourishing of the Dzokden Dharma to the world.
Arya Tara Statue
Khentrul Rinpoche has instructed that a life size-version of the standing form of Arya Tara is the best form to place in the garden to benefit beings. Arya Tara sees all the suffering of the world and swiftly come to offer healing and aid. A traditional incense offering urn will be placed near her for visitors to make offerings. We are still determining the material and style of the statue but our considering white stone. The picture to the right is our inspiration.
Arya Tara is being sponsored by Dzokden students in Vietnam! Installation and her surrounds have been sponsored by students worldwide. Thank you to everyone who helped make this possible.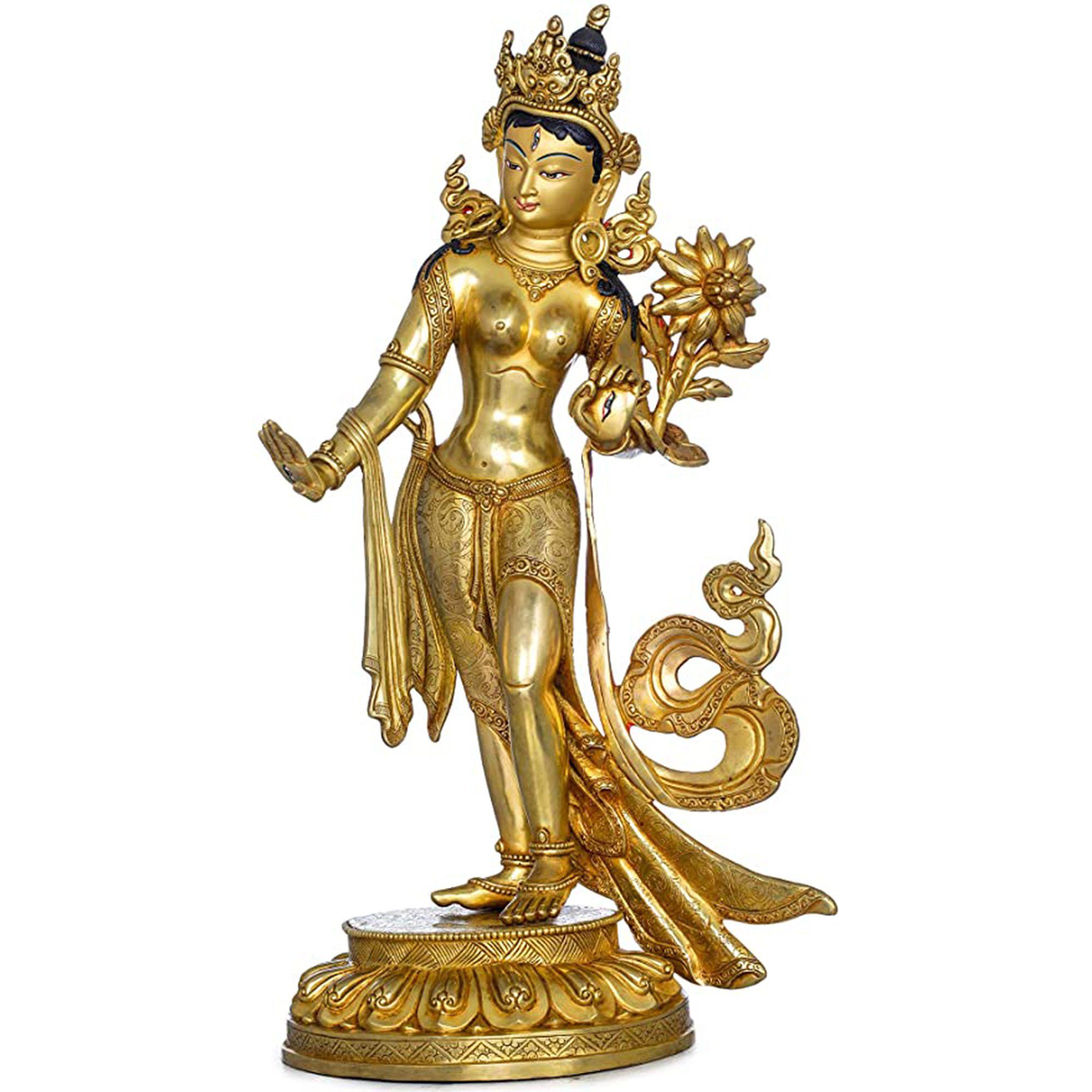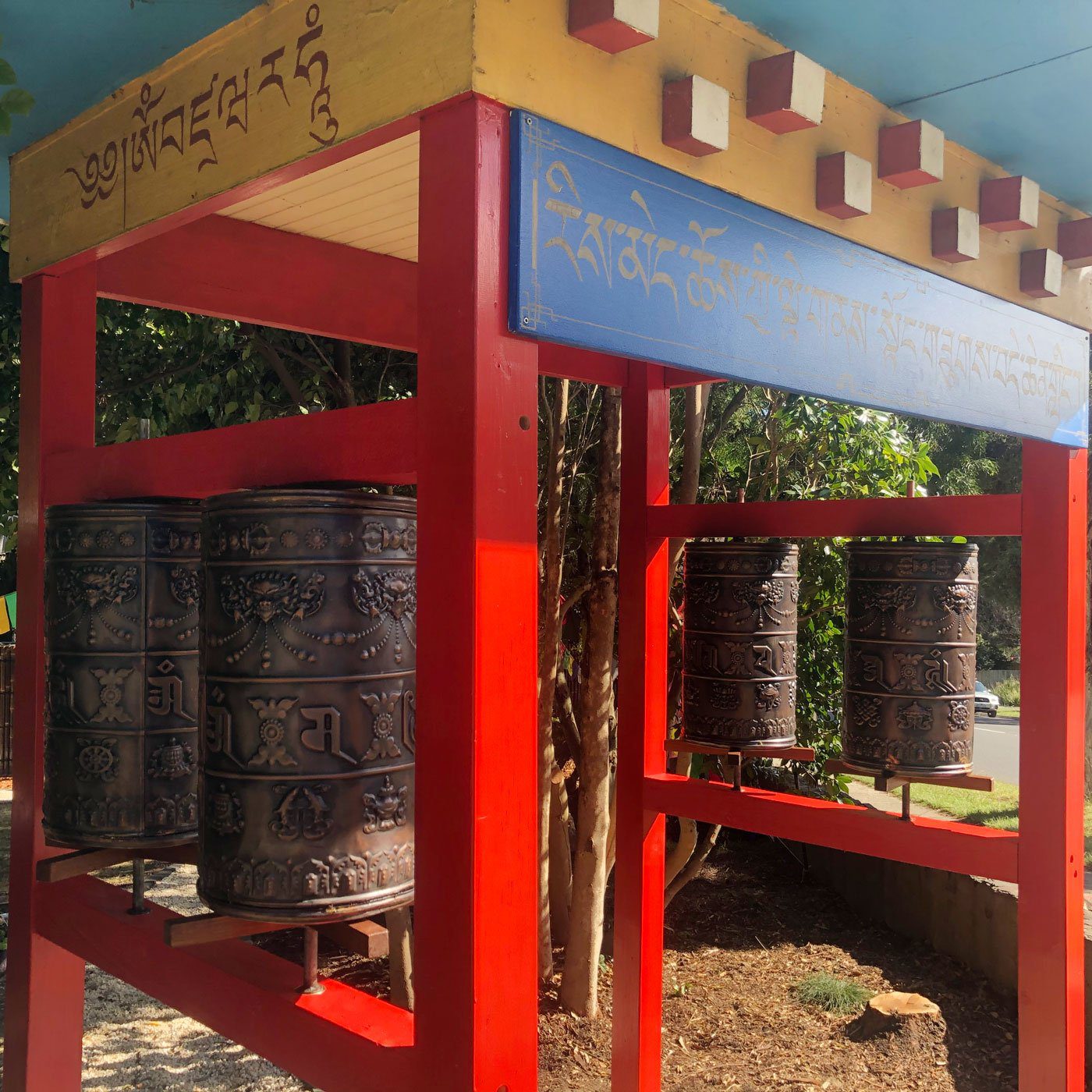 Prayer Wheels
One of the most beneficial and fruitful ways to purify speech and create oceans of merit is through the offering and spinning of a prayer wheel. We have selected 4 new prayer wheels each containing 20 million Mani Mantras to place at the entrance Gate to the Temple Garden. People who walk by on the public footpath will be able to spin them creating the seeds for liberation and benefiting all beings.
The prayer wheels have been sponsored and installed! Thank you to everyone who helped make this possible.
Sangha Unifying Stupa
Khentrul Rinpoche has selected the Stupa of Reconciliation as our first stupa to create as a global community. This stupa represents the time when the Buddha unified the sangha. We need a strong global community to bring about Dzokden, the Golden Age.
The Stupa has met our fundraising goal. Thank you to everyone who helped make this possible.

You can help us light it in the fundraiser below.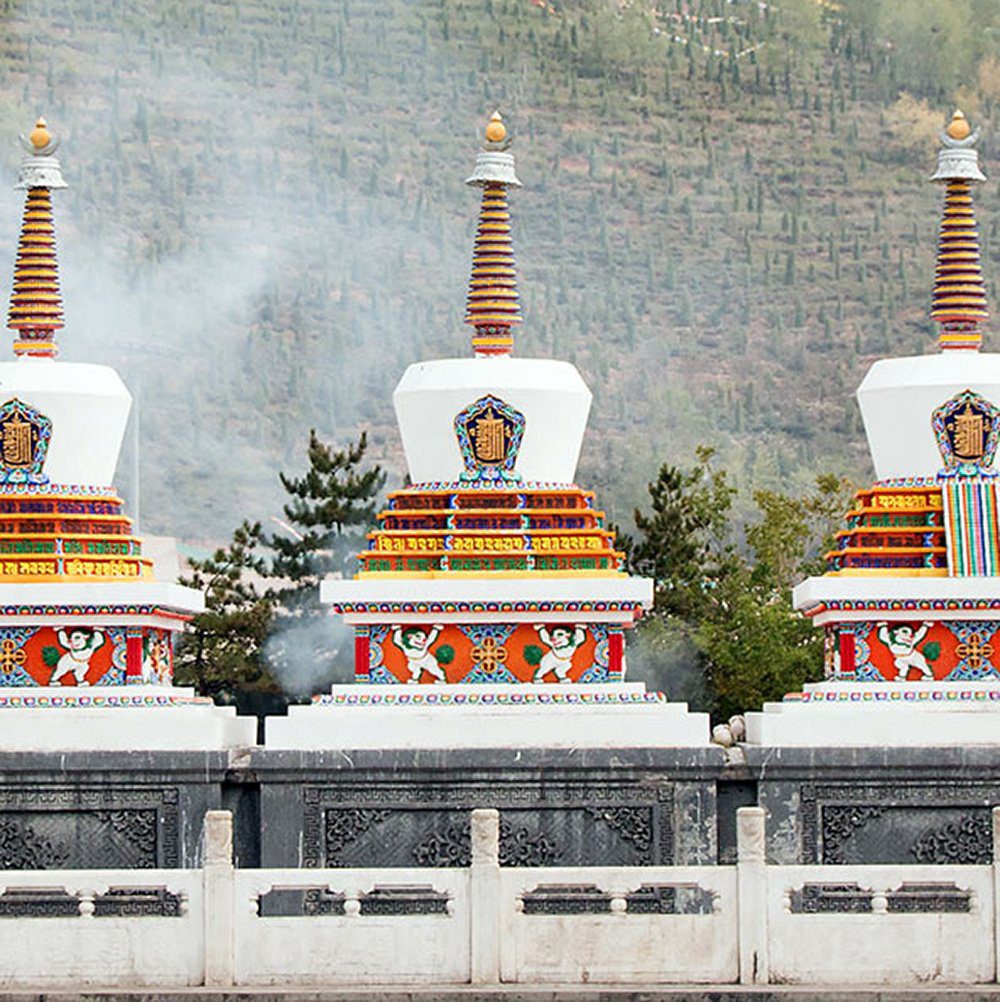 21 TARAS GARDEN OF ABUNDANCE
Since 2008, the Rimé Institute has been a beautiful, intimate place for students and visitors to meditate and learn Dharma. Now, almost 13 years later, our outdoor space is in need of renovation in order to continue serving our community.
Our Temple is a hidden gem amongst the hills of Belgrave, Victoria. Up until now, it has not been clear from the street that we are a Buddhist temple and our grounds have not reflected the precious nature of Dharma it holds. We are transforming our space into a wish-fulfilling jewel that will be visible and public from the street in order to inspire more visitors to come inside and receive the blessings of seeing the Western world's most Authentic and blessed 24 armed Kalachakra Statue.
Working with a Khentrul Rinpoche, our community has formed a plan for the space that will feel more open, welcoming and public while introducing sacred Buddhist imagery to the public.  With the new features of a Samaya Tara Statue, Stupa and Prayer wheels, all the blessings of the Buddha's body, speech and mind will be present. We have chosen a location for our Stupa that will be visible to all cars on the man road as to be able to bless the minds of everyone who passes by.
Not only will the garden continue to be open to you and visitors as a tranquil space of meditation and contemplation, but it will also lend itself to sang offerings, Reiki Sangha and traditional tea ceremonies. A new Japanese inspired garden design will harmonize the elements. White marble paths, cloud trees, bamboo, rocks and water features will bring all of our external spaces together.
You can help create this sacred space for the community, and for yourself, to enjoy, relax, and realize your limitless nature of love, wisdom and compassion.
BEFORE PHOTOS 
Arya Tara
swiftly accomplishes all of our aspirations
Light the Temple Gardens
Thank you to all our donors, we have met our fundraising goal.