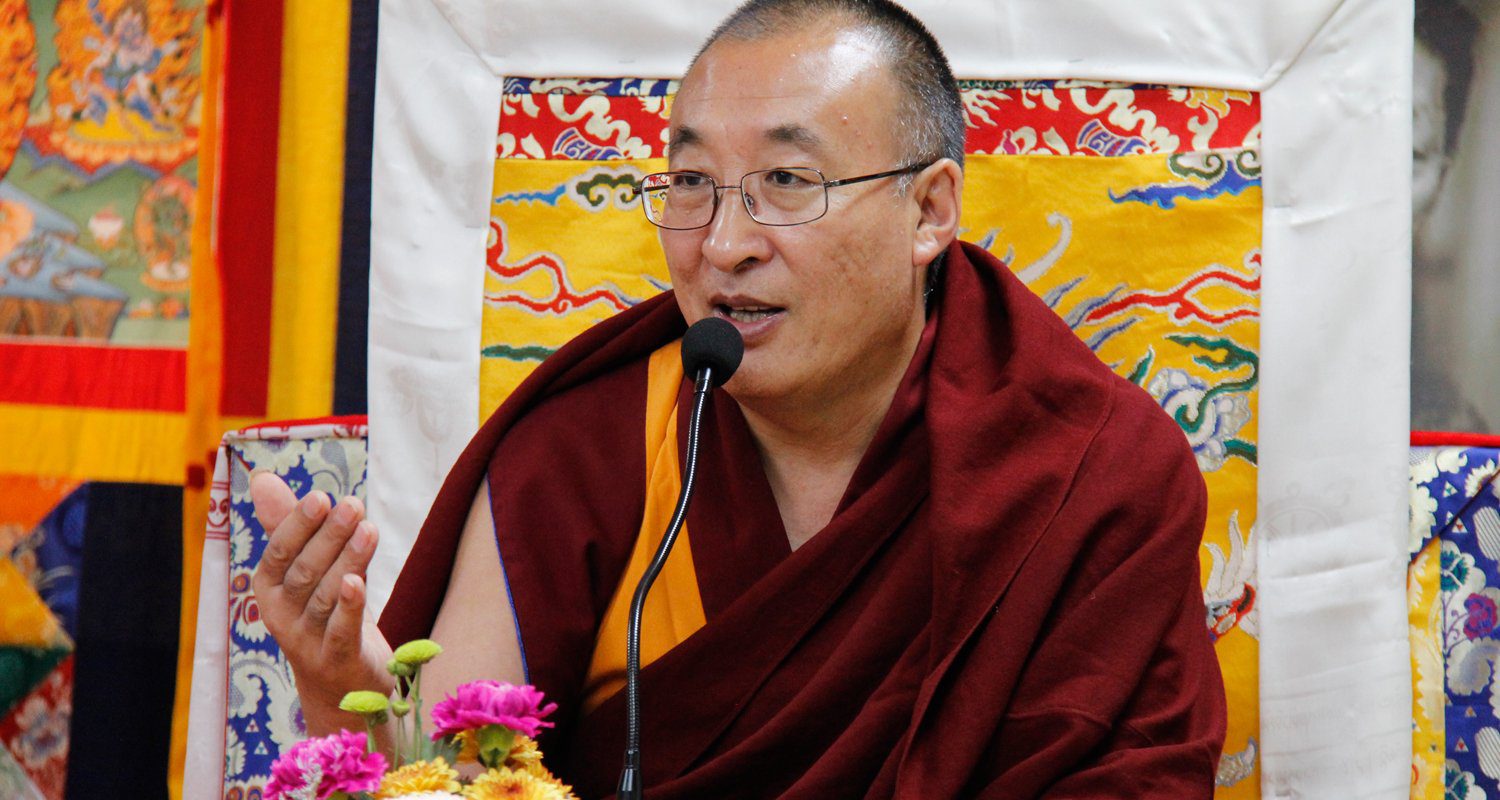 Renowned Jonang Scholar and Rimé Master of Tibetan Buddhism, Khentrul Rinpoche, studied in 11 monasteries under 25 teachers before becoming Khenpo (teacher) of Dzamthang Tsangwa Monastery in Tibet. He was awarded the title of Rimé Master, meaning master of all traditions, by his Root Guru the supreme master Lama Lobsang Trinley in 1997. His vast and comprehensive knowledge offers the West a rare opportunity to engage in Buddhist practice from a non-sectarian point of view and provides unprecedented access to the most profound teachings of Kalachakra Tantra as taught by the Jonangpa.
Khentrul Rinpoche is considered the 7th emanation of Bodhisattva Akasagarbha. His previous reincarnations appeared twice in Eastern Tibet as the great yogic master Ngawang Chözin Gyatso and his subsequent incarnation as the Golok scholar Getse Khentrul.
Today, Khentrul Rinpoche is a highly realised Vajra Master of Kalachakra Tantra. He is known for his pure morality, incredible scholarship, meditative attainments and deep unwavering compassion.
Rinpoche has written and published more than 10 books in Tibetan and other languages; while also being an advisor to many monasteries and spiritual organisations.