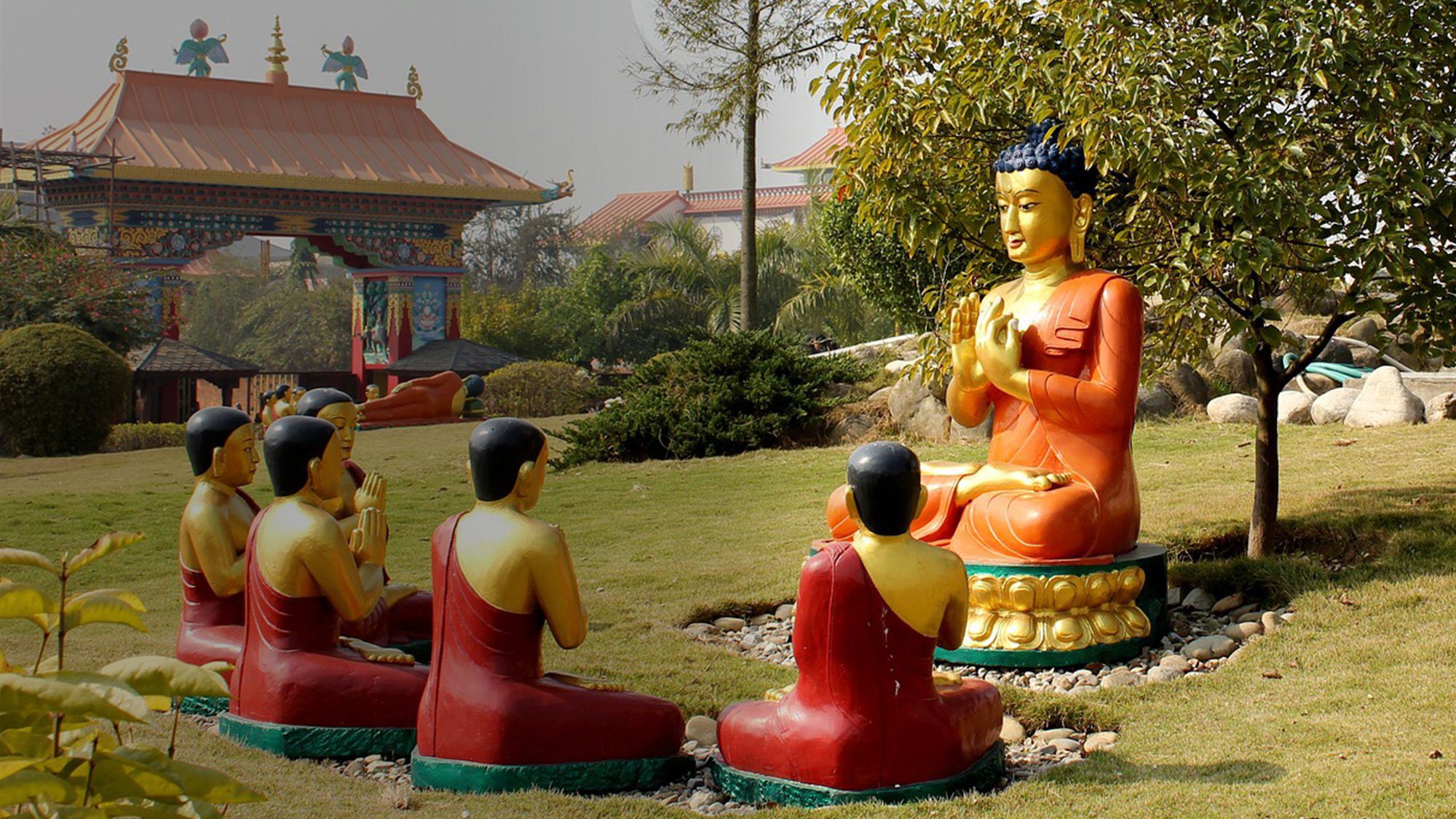 Who is Qualified to teach Buddhism? Dzokden Teacher-Training Program Information Session w/ Khentrul Rinpoche
In order to better support our International Community with the foundational Buddhist teachings and the Kalachakra Ngondro in many languages, Khentrul Rinpoche has kindly agreed to offer a teacher training program. Some people have confusion about who can teach Dharma to whom and what. For some students they believe only a Vajra master can teach while others may have a more flexible position. In this talk Rinpoche will help us understand the various levels of teachers through root Guru that we may encounter on our path and how all of them have something to offer us. This way he will answer questions to what kind of qualities someone needs to have to become a Dharma teacher. A person may be qualified to teach beginner meditation and have different qualities then a student teaching Buddhist Philosophy or the Kalachakra Ngondro.
In Tibet is quite common for senior students in the monastery to teach more junior monks. The Lamas do not teach all the details or lead all the practices sessions of retreats and practices. They are led by students. As our global community is mainly lay practioners we also need to develop a broad and flexible approach to be able to benefit our full community.
The teacher training program will start at the end of 2021/ beginning of 2022. For those who are interested in teaching Buddhist fundamentals or the Kalachakra ngondro in various languages to the community, Rinpoche encourages you to take his Ngondro Course and Foundations of Dharma course he is offering this year. Also he says that we need a variety of skills and qualities to be an effective teacher. So if you have aspiration to help others through the Dharma, then this is an opportunity to consider.
The teacher training program is open to bilingual applicants. You must must be able to speak English or Tibetan for Rinpoche to properly access your personal qualities. Please feel free to ask any questions you may have in this public information session. Applications for the teacher training program and more information will be available following this session.
ONLINE ACCESS
Join Zoom meeting:
https://us02web.zoom.us/j/87313032044?pwd=bFo1cDdEMi8vZ0J6aU1KZWVORkl1UT09
If you do not have Zoom installed on your computer, please download it here:
https://zoom.us/download
Teacher
Khentrul Rinpoché

Jonang Kalachakra & Rimé Master

Click on the arrow above to offer Dana to Khentrul Rinpoche

Khentrul Rinpoché Jamphel Lodrö is the founder and director of Dzokden. Rinpoche is the author of Unveiling Your Sacred Truth 1, 2, and 3, The Great Middle Way: Clarifying the Jonang View of Other-Emptiness, A Happier Life, and The Hidden Treasure of the Profound Path.

Rinpoche spent the first 20 years of his life herding yak and chanting mantras on the plateaus of Tibet. Inspired by the bodhisattvas, he left his family to study in a variety of monasteries under the guidance of over twenty-five masters in all the Tibetan Buddhist traditions. Due to his non-sectarian approach, he earned himself the title of Rimé (unbiased) Master and was identified as the reincarnation of the famous Kalachakra Master Ngawang Chözin Gyatso. While at the core of his teachings is the recognition that there is great value in the diversity of all spiritual traditions found in this world; he focuses on the Jonang-Shambhala tradition. Kalachakra (wheel of time) teachings contain profound methods to harmonize our external environment with the inner world of body and mind, ultimately bringing about the golden age of Peace and Harmony (Dzokden).