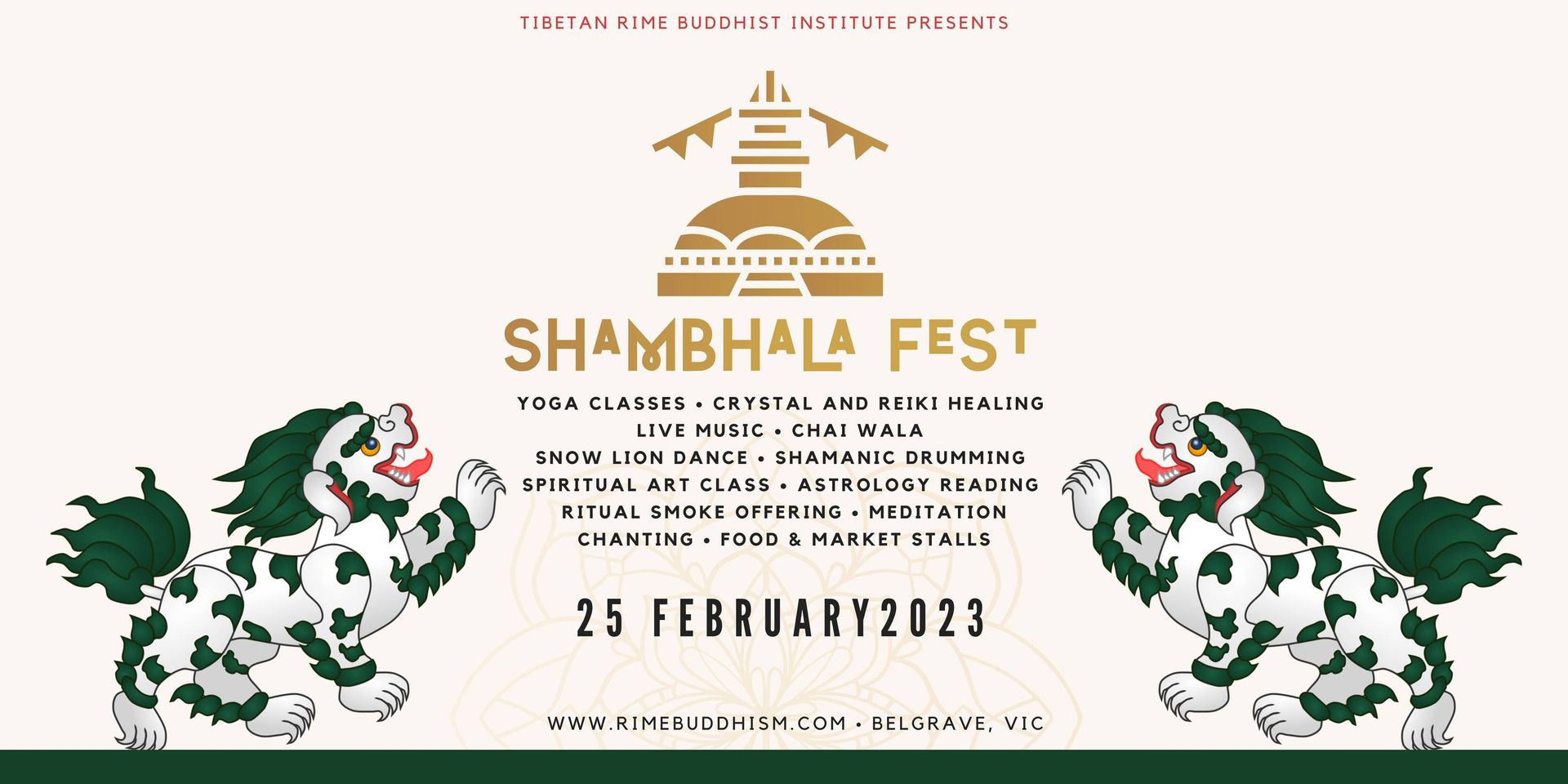 Shambhala Fest: Nourish Your Heart and Mind
Join us for our Shambhala Fest 2023 10 am to 4pm

Come connect and explore your spiritual side. Engage your heart and mind – in a day of free activities to get closer to your true self. You can bring the whole family. The snow lion dance and yak dance will be performed hourly.

Free Activities Include
– Try Reiki Healing
– Crystal Healing
– Free short astrology readings
– Free Yoga class
– Meditation
– Painting with Mandala Magic
– Morning ritual smoke offering to the local deities for world prosperity
and so much more.
Yak and Snow Lion dance will be hourly on the hour.
Music throughout

Marketplace
– Tibetan Momos
– Authentic Indian Chai
– Healing herbal teas at the Amrita Teahouse
– Aromatherapy and Herb shop
– Candles plants and various shops

Park in the parking lot and surrounding Area.