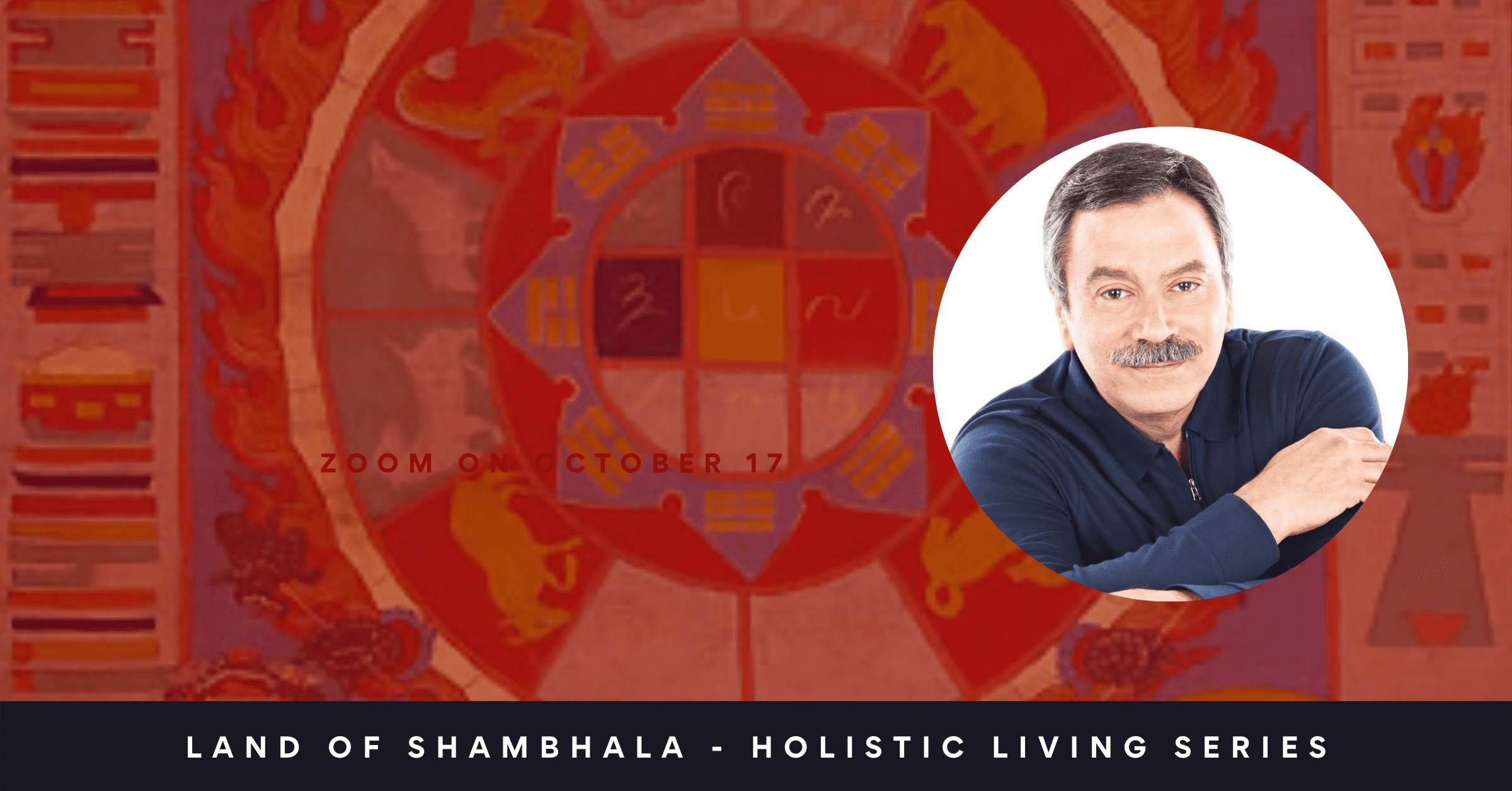 Online: Kalachakra Astrology and the Spiritual Path
This week we sit down with Astrologer Jose N. Garcia, astrologer for almost 40 years and expert in Western, Vedic and Kalachakra Astrology. In this candid discussion we will explore the ancient wisdom science of Astrology and Astrological prediction. We touch on the roots of Astrology and its importance in the Kalachakra tantra and its place in our modern world.
HOLISTIC LIVING SERIES
Dzokden has purchased 40 acres of land in order to build a spiritual paradise for all types of people to experience the life changing qualities of the Kalachakra path. Land of Shambhala will give sentient beings an opportunity to find harmony with our external environment, internal and enlightened reality. This is a space for people to authentically connect and be present in the world while living with greater vitality, love and purpose. The centre will offer a holistic program of Kalachakra medicine, yoga, philosophy, astrology and science.
As part of Rinpoche's vision, we will bring together the teachings of Kalachakra, the sciences and the various wisdom traditions in one place. The Land of Shambhala Holistic Life Series discussions will introduce experts in the fields of Tibetan Buddhism, Kalachakra Six Yogas, Western Psychology, Astrology, Ayurveda, Tibetan and Chinese Medicine, Herbs, Feng Shui and Sache who will discuss the benefits of these sciences and how the integrate to the vision of creating the Golden Age of Peace and Harmony in our World.
Each month, we will have guest experts talk in their respective areas of expertise in a conversational forum. The talk series will be streamed on Facebook live and also Zoom where audiences will be given the opportunity to ask questions of our expert.
Please click the link below to join the webinar:
https://us02web.zoom.us/j/82992913497?pwd=MEYzdGh4cTduVFA1L3B3c3AyU1dEdz09
Passcode: Shambhala
Webinar ID: 829 9291 3497
DONATE OR VOLUNTEER
https://rimebuddhism.com/get-involved/projects-and-activities/