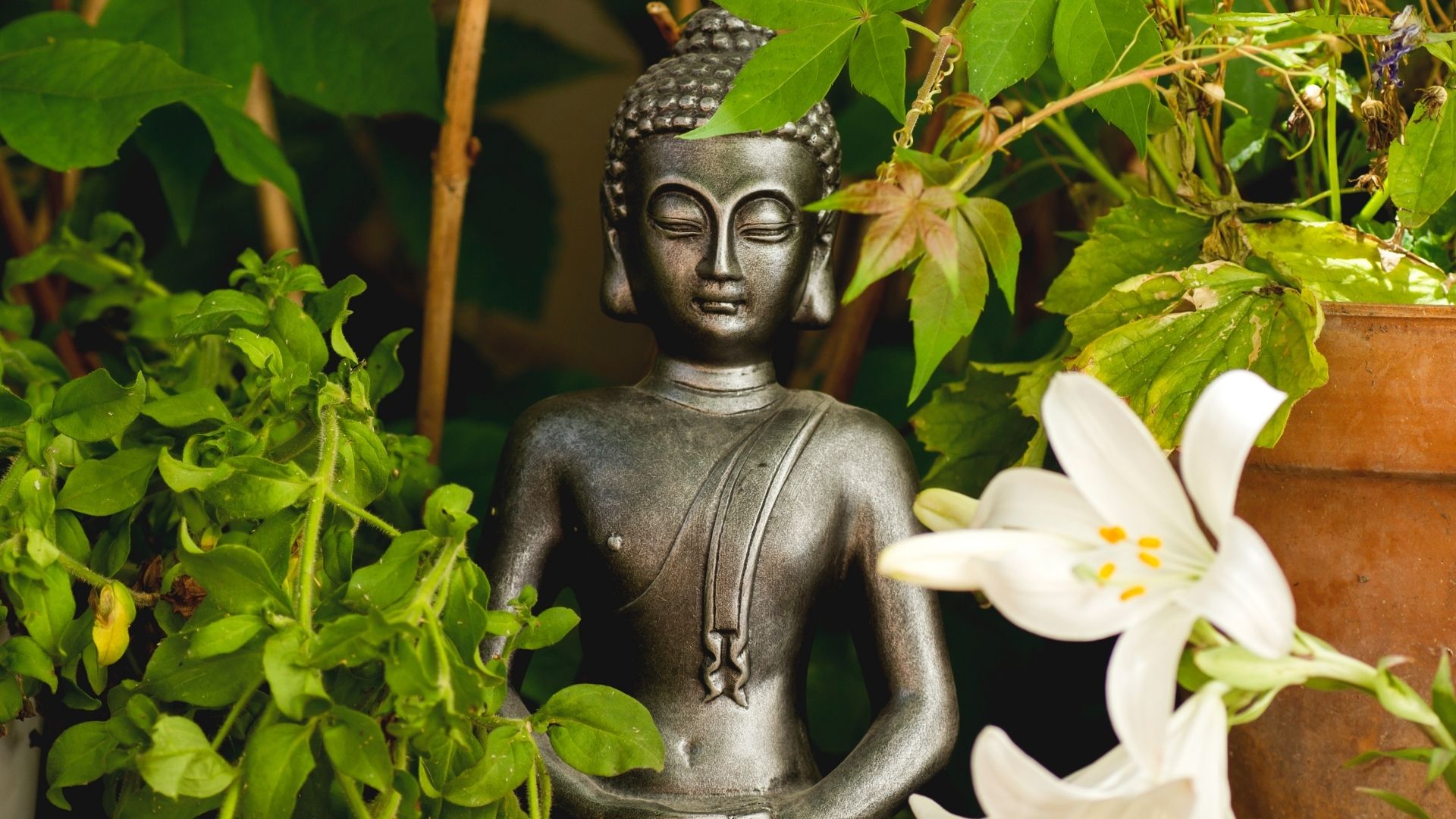 Online Authentic Meditation Guidance
There is something really beautiful about gathering together to learn and practice the skill of meditation. Whether you are completely new to meditation or an experienced yogi, I am extending this invitation to co-create a sacred space on Monday evenings where we can meditate together and then share our questions, insights and experiences.You can either sign up for a block of six sessions or simply drop in to the Zoom meeting space any Monday. We will share a guided meditation – with a shared intention – followed by a little time for personal practice and then optional group sharing. The meditations shared will be mostly based on the Buddhist tradition linked to the online course An Authentic Guide to Meditation
https://learn.dzokden.org/…/meditate-with-khentrul…https://learn.dzokden.org/courses/meditate-with-khentrul-rinpoche
Zoom Link Here
https://us02web.zoom.us/j/86531804111?pwd=ekpZRWpXYXYwSll1VlpPc2ZRd3JoQT09
Donations are appreciated on the RimeBuddhism website
Donation for the Class
Teacher
Dr. Adrian Hekel

Dr Adrian Hekel is a western medical practitioner in Coffs Harbour, New South
Wales Australia, who specializes in psychological medicine and trauma therapy. He has also been a keen student of Tibetan Buddhism for almost 20 years, having first met his root teacher Khentrul Rinpoche in 2003. Adrian initially studied science and education at the University of Queensland, which
included two years immersed in neuroscience research. He later completed his
medical studies at Flinders University in 2005, settling as a GP in Coffs Harbour in
2012 after several years of hospital work. After six years working in an integrative
medical clinic which also incorporated nutritional medicine and acupuncture, he
became passionate about addressing the hidden epidemic of emotional trauma and social disconnection which so often lies at the root of chronic ill health. This
prompted him to pursue further training in psychological therapies such as hypnosis, eye movement trauma therapy (EMDR), Internal Family Systems (IFS) and cognitive therapy (CBT). He aims to inspire other health professionals, especially GPs, to embrace trauma-informed care and learn how recovery is possible for even the most difficult patients.
​
​Ever since his early 20's, Adrian was also drawn to richly explore the inner
landscape through the lens of different spiritual traditions, especially Tibetan
Buddhism. He lived with Khentrul Rinpoche for three years, helping write several
books including A Happier Life, which integrates principles of Buddhism and modern psychology. He has also had experience with Theravada, Zen, Shaivism and contemplative Christianity. Although his core spiritual practice aligns with traditional Buddhism – especially the Kalachakra path – he is passionate about bridging spirituality and psychology. In this regard his mentors include Dr Pee Tek Chan, Dr Graham Williams and Kelly Blaser.

Adrian is now inspired to make the precious Kalachakra path truly accessible to a
wide audience, and is commencing a group Awareness Coaching Program which
brings together his experience in trauma and psychology with his love of meditation and spirituality.
 
He now lives with his partner and son in the beautiful Boambee Valley near Coffs
Harbour, passionate about walking a path of service and awakening amidst daily life.