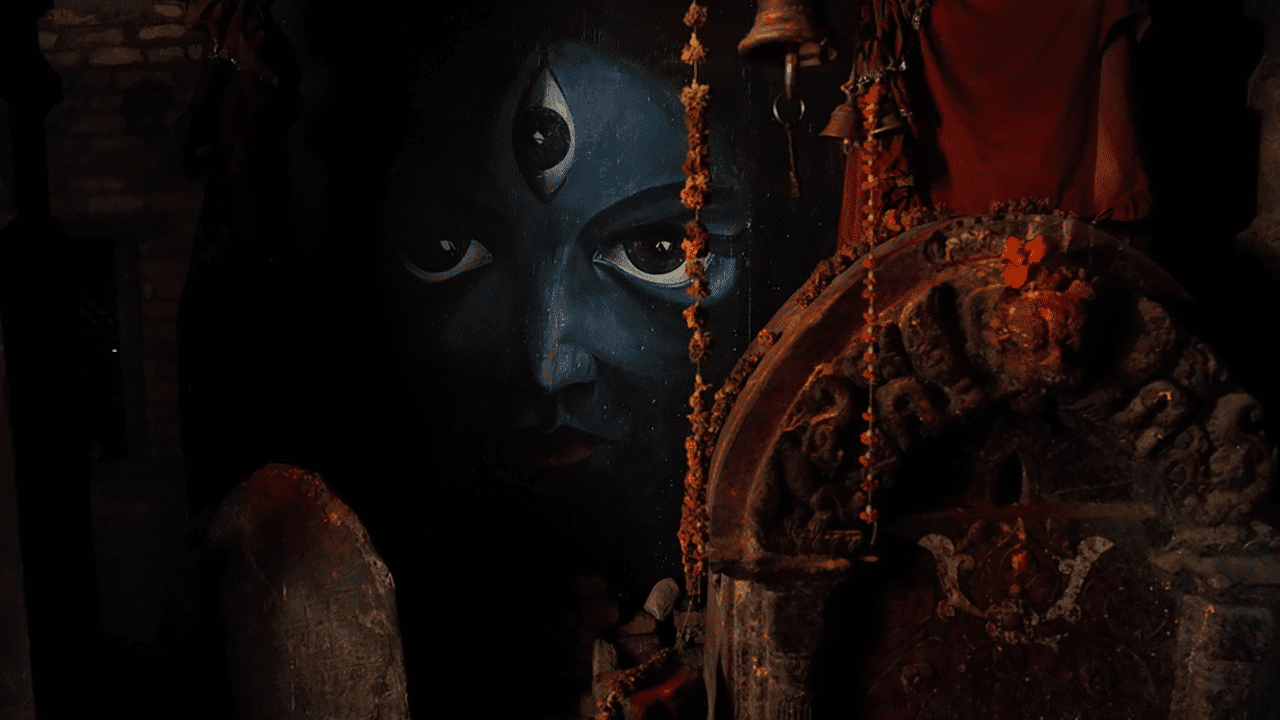 Movie Watch Party: Looking for a Lady with Fangs and a Moustache by Dzongsar Khyentse Rinpoche
Join us for an evening of popcorn and a movie at the Temple to watch Dzongsar Khyentse Rinpoche's latest movie. Come over at 7pm. Bring your favorite snack to share or have some popcorn. We encourage you to make a donation to the film or the Khyentse Foundation if you enjoy it. https://khyentsefoundation.org/
About the Movie
In our increasingly mechanized and automated world that frowns on superstition and mysticism, this story shows how vitally relevant our disappearing ancient wisdom and traditional beliefs still are. In particular, the film focuses on the age-old Himalayan respect for and celebration of feminine energy as the most supreme aspect of being. This energy is personified in tantric Buddhism by dakinis who may appear as mysterious living beings who give or take away our life force and guide or ruin our lives. While only realized adepts like the character of O.T. in this film, who is based on an exceptional living master, are today able to summon this vital energy through esoteric dakini practices, it so crucial to our volatile era that the times demand it be communicated to a wider audience.
That's what this film tries to do through the eyes of Tenzin, a sceptical and ambitious young Tibetan entrepreneur who is caught between the modern and traditional worlds. Somewhat driven and obsessive, Tenzin is focussed single-mindedly on creating Kathmandu's best coffee shop. Though he disparages superstition, Tenzin is suddenly tormented by peculiar and recurring dreams and images that signal his imminent death. The audience will identify with both the character and the paranoid panic that can seize even the most hardened sceptics when faced with the reality of their own death.
Sages and ancient texts advise that only finding a special dakini can save Tenzin's life. The character's desperate search for the woman who now holds his life in her hands brings him face to face with his own neuroses and attachments and with the speed, frenzy, distraction and rational limitations of modern life.
This story is interwoven with sub-plots, including Tenzin's best friend's hidden love for a sparkling young Tibetan songstress with a secret life; the efforts of that songstress' old father and Tenzin's mother to preserve a traditional Tibetan song art on the verge of extinction; the frustrations of Tenzin's colourful business partners as his obsession with imminent death distracts him from his work obligations, and more. Through these sub-plots, the film also depicts the often painful ways in which our personal fixations and preoccupations short-circuit genuine communication. And yet there is a warmth, tenderness, undertone of mystery, and subtle humour in all the characters and their interactions with which the audience will empathize.
Looking for a Lady with Fangs and a Moustache (2021) Trailer from Abramorama on Vimeo.
Note for International Students
This is an in-person only event. If you would like to watch it yourself in your own country, here is the link to purchase the film.