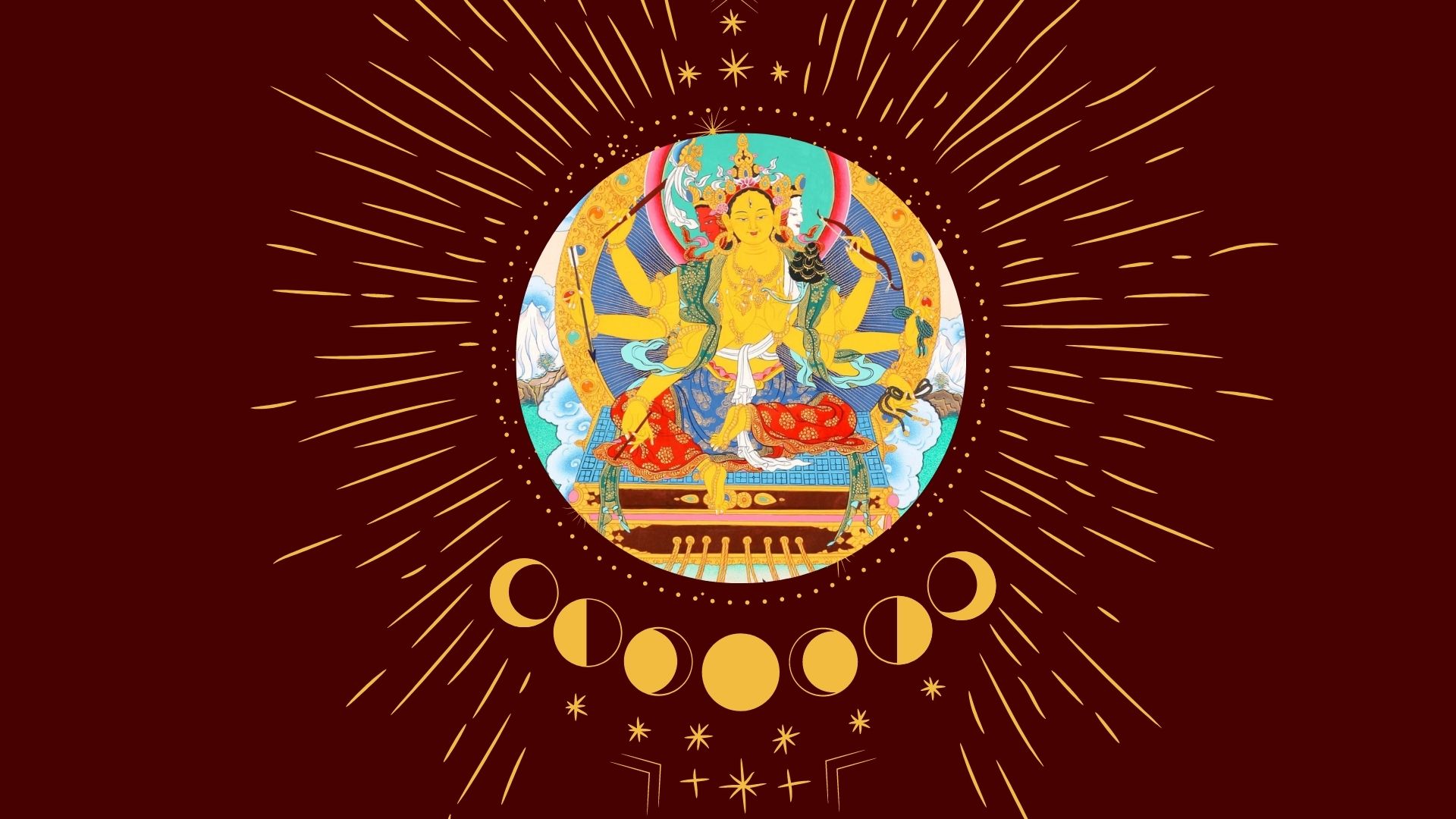 Moon Cycle Mantra: Protection of Goddess Marici for the Waxing Moon
As the moon waxes, we cultivate love and compassion so that we may strengthen our resolve to bring lasting benefit to sentient beings by leading them to enlightenment. Marici, the 21st Tara, brings protection that comes with the dawning of the clear light of enlightenment. She is connected more with the Solar cycle at Dawn.Dawn arrives as we exit the darkness of ignorance. We all need strength to face the ups and downs and challenges of life. Marici is associated with sun and its rays and has been one of Rinpoche's personal protection deities since his childhood.
She is the 21st Tara of the 21 Taras and is invoked to assist practitioners with protection, especially during travel, removing obstacles, restoring vital energy and increasing fortune.By doing her practice, we are able to increase our inner strength to progress along life's path. In this practice session you will be taught how to do the Marici practice which will include the actual practice, visualisation and mantra recitation. You will also be able to take home the practice so you can do it at home yourself.
Who can join?
This practice is open to all who wishes to join, there are no prerequisites. Please come in-person to the temple or join us online.

Practice Texts
Marici Sadhana
Rimé Dedication
Join Zoom Meeting
https://us06web.zoom.us/j/85007034044
Meeting ID: 850 0703 4044
Class Materials:
The Marici practice and mantra will be provided to participants.
Donate per Class Attendance
Suggested Offering $10-$20 AUD but please give whatever you can or wish to.