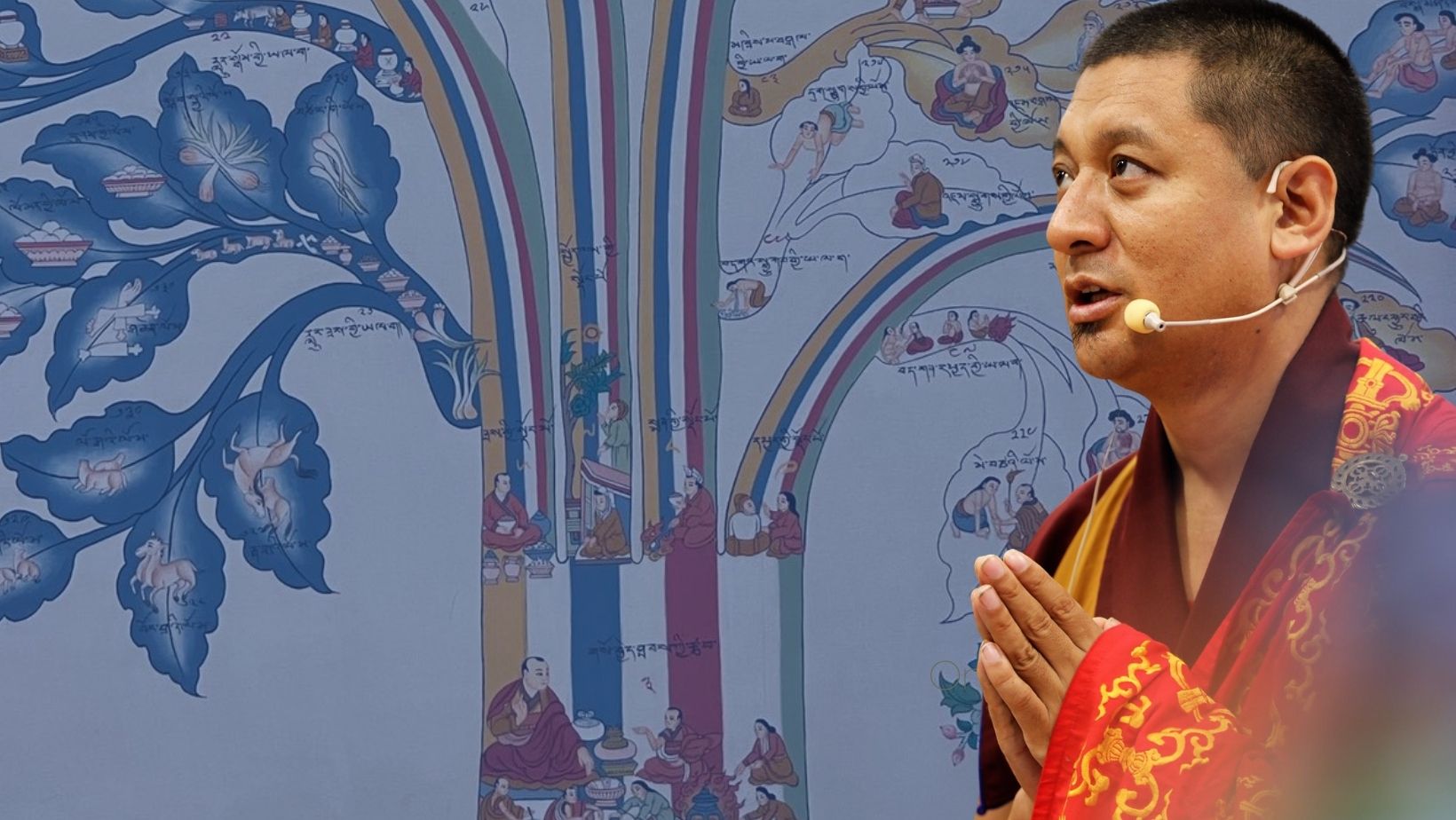 Online or In-Person: Medicine and Astrology with H.E. Kathog Rigzin Chenpo
If you are in Australia please come to the Tibetan Buddhist Rime Institute for this weekend of teachings.
H.E. Kathog Rigzin Chenpo learned Tibetan medicine and about the healing qualities of herbs from Khamtsang Rinpoche who was also a Tibetan Doctor. Rinpoche spent many years in his youth searching the mountains for medicinal herbs. He taught him the Medicine Buddha Tantra text and how to understand Coded text and prophecies. He also studied Geography, Feng Shui, Medicine and Astrology from Thubten Norbu Rinpoche.
Students of Khentrul Rinpoche's requested this teaching to help celebrate the creation of the Medicine Buddha Mandala at Land of Shambhala.

Public Talk
Open to anyone who is curious about this subject.
Language
Tibetan. Khentrul Rinpoche Jamphel Lodrö will translate to English.
Additional translations to be determined.
This event is a public talk that will be live streamed on Facebook on Dzokden.
Zoom Access
https://us02web.zoom.us/j/81096631408?pwd=N01JRVMvYVh1cW9LbXUxcko5OHQzUT09
Webinar ID: 810 9663 1408
Passcode: 561445

This event is part of a series with Kathog Rigzin Chenpo.
Land of Shambhala
Thursday –  Consecration of the Land of Shambhala & Medicine Buddha Mandala Consecration
Tibetan Rime Buddhist Institute
Saturday – Guru Rinpoche and Red Vaisravana Empowerments
Sunday – Samaya Tara Empowerment
Sunday – Teachings on Astrology and Medicine
Teacher
Kathog Rigdzin Chenpo

Rimé & Nyingma Vajra Master

The sixth reincarnation Kathog Rigdzin Chenpo Rinpoche was born in the Golok region of Qinghai Province. When he was young, he was recognized as the incarnation of Rigdzin Chenpo by such Lamas as the sublime Khamtsang Terton, Karma Chakme of Pelyul, Lama Norpel Jadral Rigtsel, Gown Tulku & many others. In a previous life he was also one of Dolpopa's 14 heart disciples. Rinpoche is now the spiritual leader of the Kathog Rigzin Chenpo Dharma Association and the abbot of the Kathog Rigzin Chenpo Dharma Meditation Center Center in Taichung City, Taiwan. He maintains several retreat centers in Tibet, Singapore, and Malaysia. He has devoted his entire life to teaching Dharma, translating significant tantras and writing dharma books about the Nyingma tradition of the Vajrayana to benefit all dharma practitioners in the world.