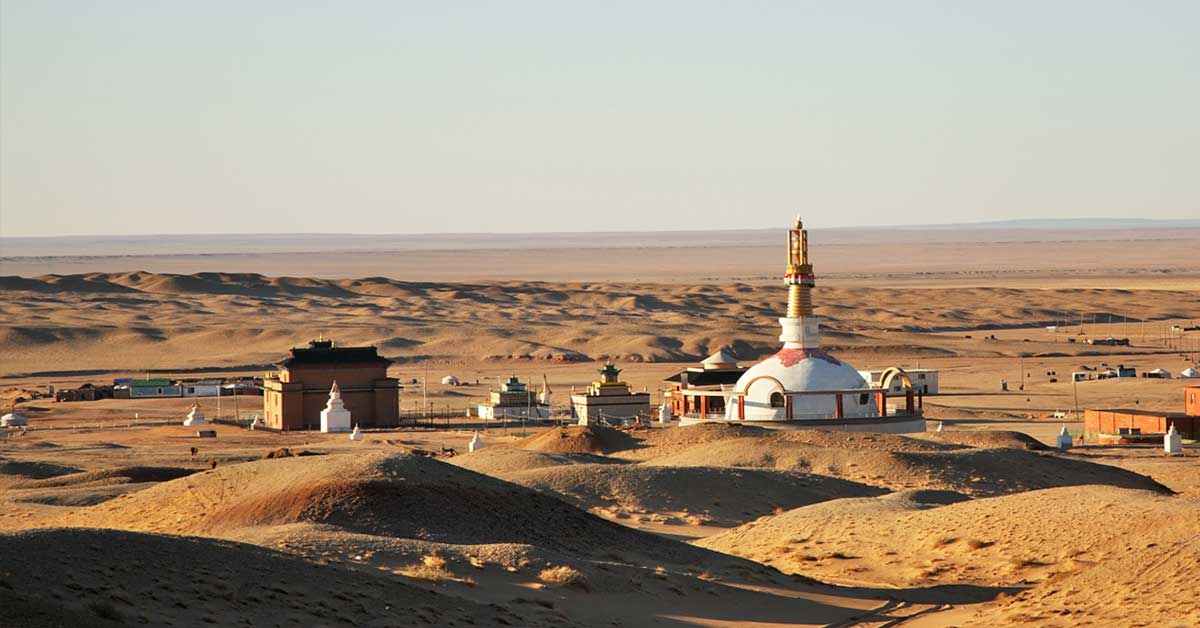 Kalachakra Pilgrimage Mongolia Tour w/ Khentrul Rinpoche and Vesna Wallace
Join us on this once in a lifetime journey with Khentrul Rinpoché and Vesna Wallace into the heart of Mongolia. During this 16-day pilgrimage participants will study and practice the pinnacle of the Buddha Dharma while on an immersive journey to the countries most sacred sites.
We will start in the beautiful forest outside of Ulaanbaatar, where Khentrul Rinpoche will bestow the Kalachakra empowerment. Then Vesna Wallace, a renowned scholar in the Kalachakra Tantra and Mongolian Shamanic Buddhism, will guide us with teachings and stories about the country's rich spiritual tradition into the Gobi desert to meet the Shambhala Oracle.
At Khamar Monastery in the Gobi desert, we will pray at Dvanaraja's Shambhala land. Mongolians consider Shambhala Land to be an energy portal symbolically linked to the sublime realm of Shambhala. Mongolians journey here from all over to pray for a better future rebirth in Shambhala. After exploring the nearby meditation caves, we will hike one of the most sacred mountains of Mongolia known as the wish-fulfilling mountain.
---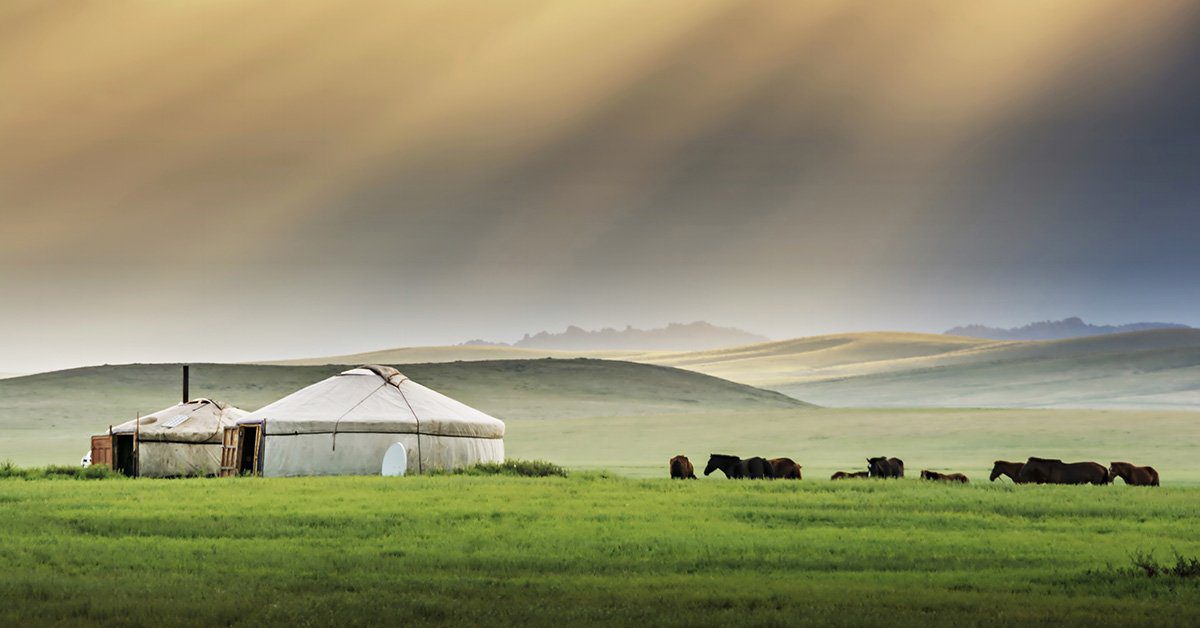 ---
Our journey continues to the oldest Monastery in Mongolia, Erdene Zuu where we will retreat and receive Kalachakra teachings. For students who are qualified, Khentrul Rinpoche will bestow the Higher Empowerment of Kalachakra as well as the transmission of the 3 Isolations practice. He will give teachings on the path of the 6 vajra yogas throughout the retreat.
To deepen our connection with the lineage, we will visit the Shank Monastery, established by Zanzabar – the reincarnation of Jonang master Jetsun Taranatha and the first Jetsun Dhampa (Buddhist head of Mongolia). We will conclude our tour back in the main capital, seeing the key religious sites and enjoying an authentic Mongolia cultural evening of Cham dancing and throat singing.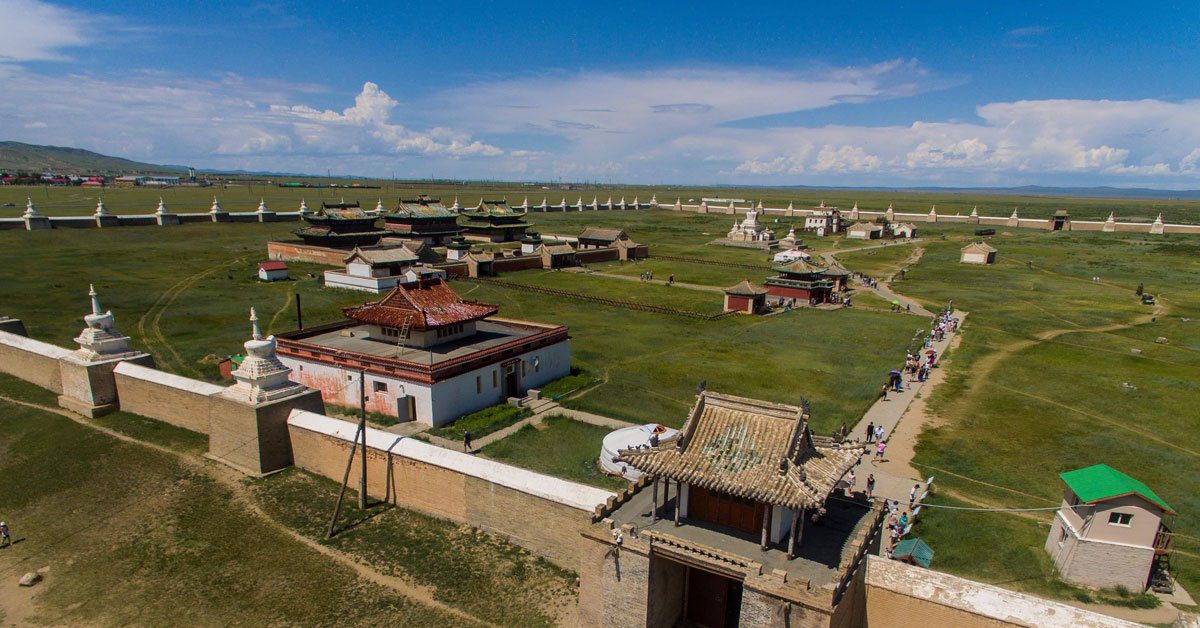 ---
Cost: AUD $5500 (Includes accommodation, all teachings, breakfast, lunch and dinner. Airfare to Mongolia is not included.)
The tour includes:
15 night stay in Mongolia
Daily guided meditations and reflections guided by Spiritual Director, Khentrul Rinpoche and Senior students
Kalachakra Empowerment (Initiation), Vajra Vega Empowerment and Higher Empowement* *depending on approval
Authentic traditional accommodations, all meals included
Who can come?
Pilgrimage, Kalachakra Empowerment, and retreat is open to everyone.
Higher Empowerment and 3 Isolations (Wen-Sum) Transmission is open to previous Kalachakra Initiations by an application.
---
Additional Information
Teachers
Khentrul Rinpoché

Jonang Kalachakra & Rimé Master

Click on the arrow above to offer Dana to Khentrul Rinpoche

Khentrul Rinpoché Jamphel Lodrö is the founder and director of Dzokden. Rinpoche is the author of Unveiling Your Sacred Truth 1, 2, and 3, The Great Middle Way: Clarifying the Jonang View of Other-Emptiness, A Happier Life, and The Hidden Treasure of the Profound Path.

Rinpoche spent the first 20 years of his life herding yak and chanting mantras on the plateaus of Tibet. Inspired by the bodhisattvas, he left his family to study in a variety of monasteries under the guidance of over twenty-five masters in all the Tibetan Buddhist traditions. Due to his non-sectarian approach, he earned himself the title of Rimé (unbiased) Master and was identified as the reincarnation of the famous Kalachakra Master Ngawang Chözin Gyatso. While at the core of his teachings is the recognition that there is great value in the diversity of all spiritual traditions found in this world; he focuses on the Jonang-Shambhala tradition. Kalachakra (wheel of time) teachings contain profound methods to harmonize our external environment with the inner world of body and mind, ultimately bringing about the golden age of Peace and Harmony (Dzokden).

Vesna Wallace

Scholar in Mongolian Buddhism and Kalachakra

Vesna A. Wallace is a senior Professor of Religious Studies at the University of California, Santa Barbara. Her fields of specialization are Indian Mahāyāna and Vajrayāna Buddhist traditions and Mongolian Buddhism. She has authored and translated four books related to Indian Buddhism, three of which pertain to the Kālacakra tantric tradition in India, published an edited on Mongolian Buddhism titled Buddhism in Mongolian History, Culture, and Society and more than seventy articles on Indian and Mongolian forms of Buddhism. Her most recent book, which is currently in the press by Oxford University Press, is an edited volume titled Sources of Mongolian Buddhism, and her forthcoming, co-authored book is The Text, Image, and Imagination in Mongolian Buddhist Rituals, which will be published by Columbia University Press.
Next Occurrence
Date

Aug 16 - 31 2022

Time

All Day