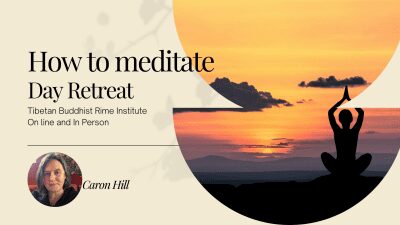 How to meditate day retreat
Buddhist psychology is wonderful for helping to bring greater awareness into how we relate with our mind. However, its limited when insights that arise to our mind come from an overwhelmed, emotional and distracted space.
This day retreat will explore how to access a deeper understanding and methods to make the mind a more effective tool.
The days activities will focus on Unveiling Your Sacred Truth – The External Reality – Chapter 3. It is not essential to have the book for the day retreat however copies are available from the shop on the day if you would like a copy.
Food and Refreshments: * Please bring a small plate of food to share for lunch. No need to bring sweet treats these and teas will be provided.
For more information about cost and to book please contact Caron via https://makotoreikido.com/services/retreat/ or email [email protected]