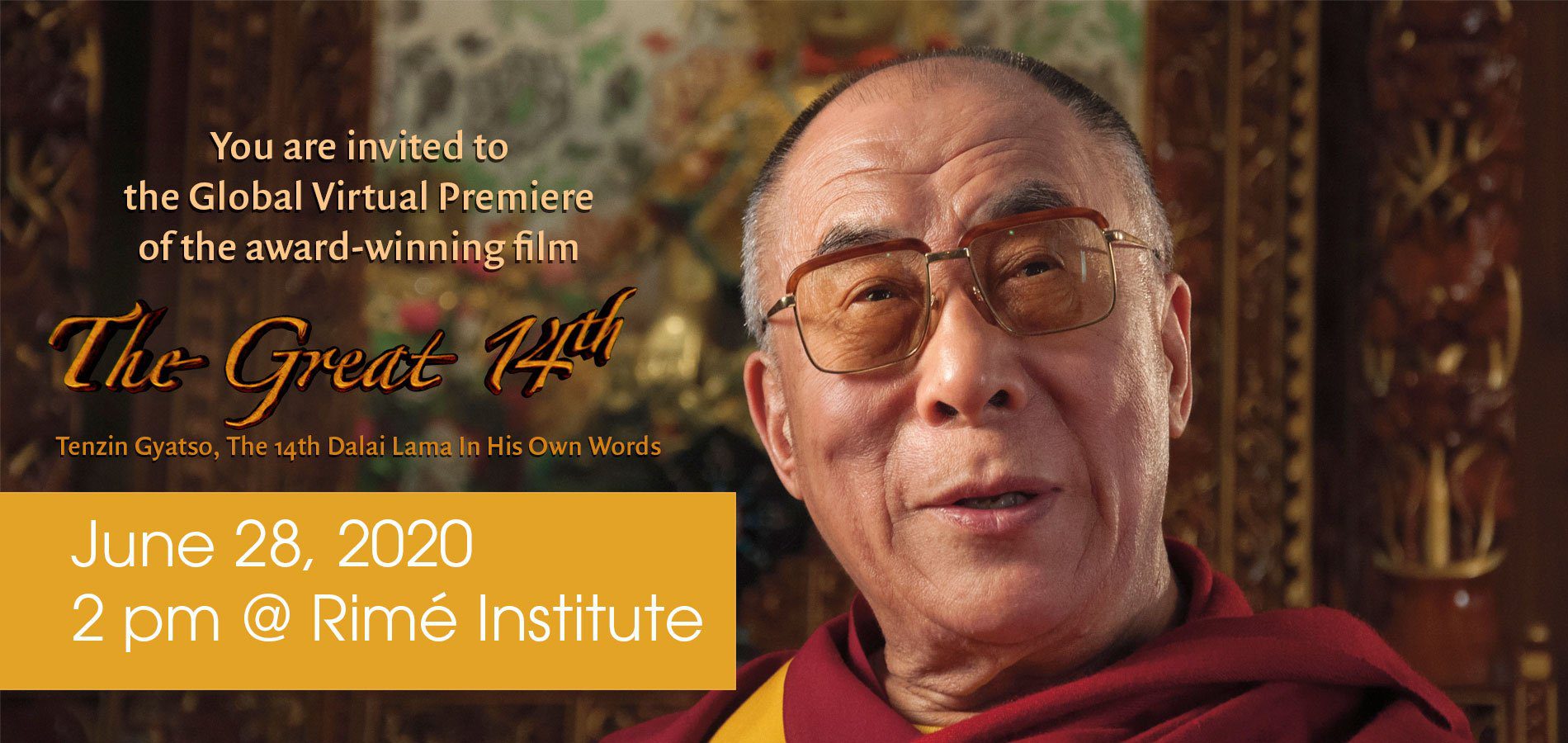 Afternoon Movie Premier at Rimé: The Great 14th
Come join us for popcorn and a movie premiere at the Rimé Institute. We will watch a brand new movie about the life of HH the Dalai Lama, have some popcorn 🍿🍿🍿 , and say a prayer for his long life 🙏 🙏 🙏
You do not have to be Buddhist to attend. You can just show up! Our door is open to welcome you. This is a great way to learn about a great master and inspiring human being.
🎬 About the Movie
Watch the movie trailer
The Great 14th: Tenzin Gyatso, The 14th Dalai Lama In His Own Words, uniquely and exclusively features Tenzin Gyatso as both subject and narrator as he presents the full arc of his epic and very public life as the 14th Dalai Lama. This is a story—and a film—for the ages, revealing the soul of the simple monk who aspires every day to walk the enlightened path of the Bodhisattva.