We've had an extraordinary busy couple of weeks on the 21 Taras Garden of Abundance project with so much achieved. The sangha rallied together to focus on getting some of the core elements of the garden near completion. The sangha worked tirelessly digging a lush pond for the garden, complete with two waterfalls, river rocks and a variety of colourful plants.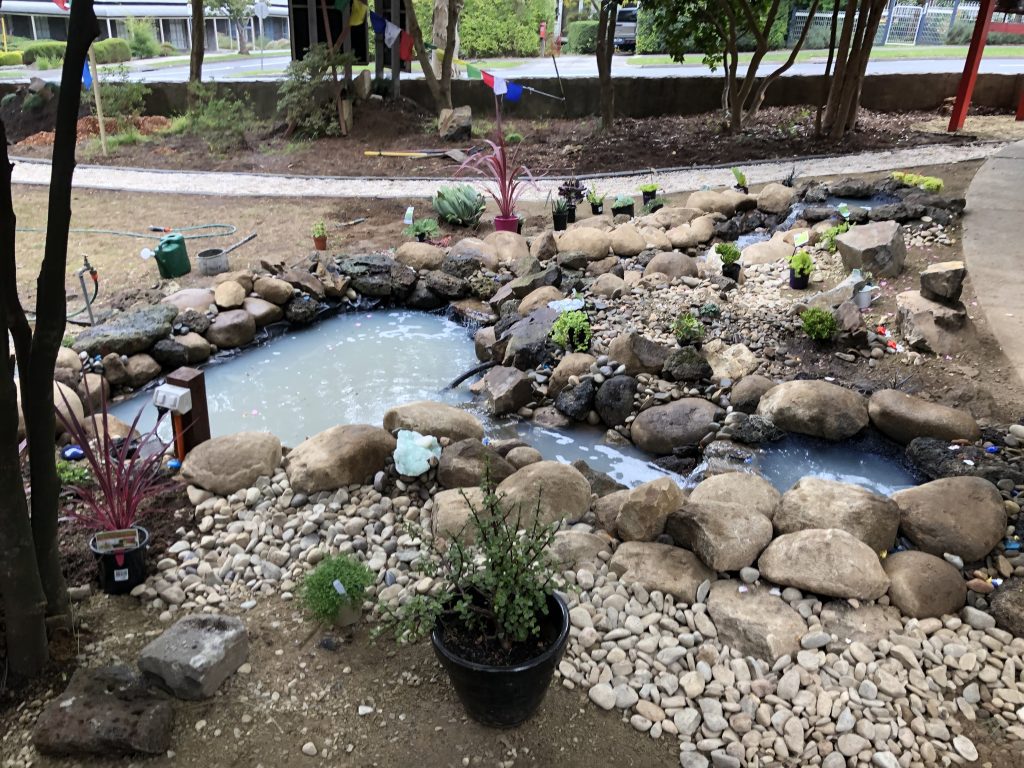 We have selected 4 new prayer wheels each containing 20 million Mani Mantras to place at the entrance Gate to the Temple Garden. People who walk by on the public footpath will be able to spin them creating the seeds for liberation and benefiting all beings. Thanks to the your generosity, we are glad to say they have all been sponsored!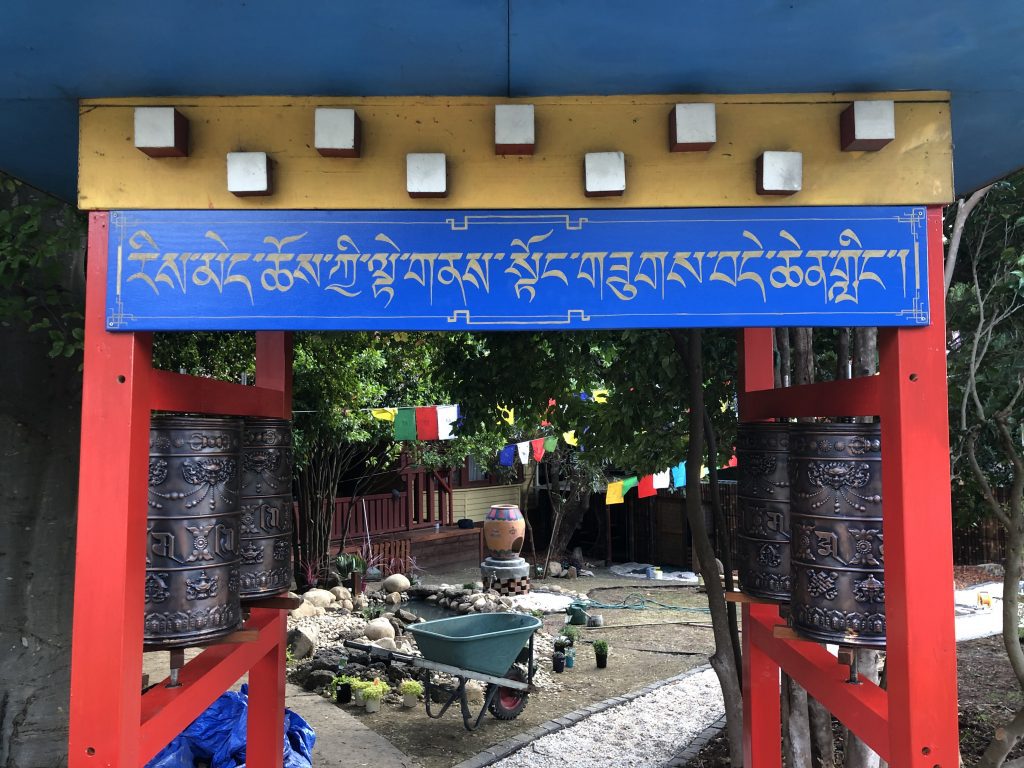 The space for the Sangha unifying stupa has been cleared, leveled and the foundations of the stupa set. This stupa represents the time when the Buddha unified the sangha. We need a strong global community to bring about Dzokden, the Golden Age.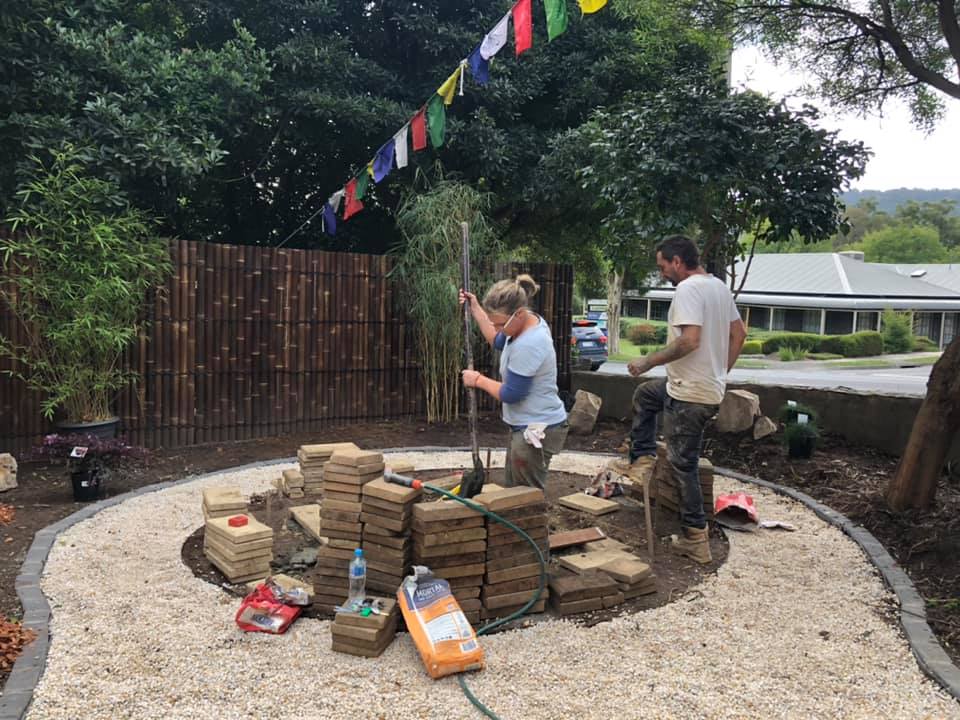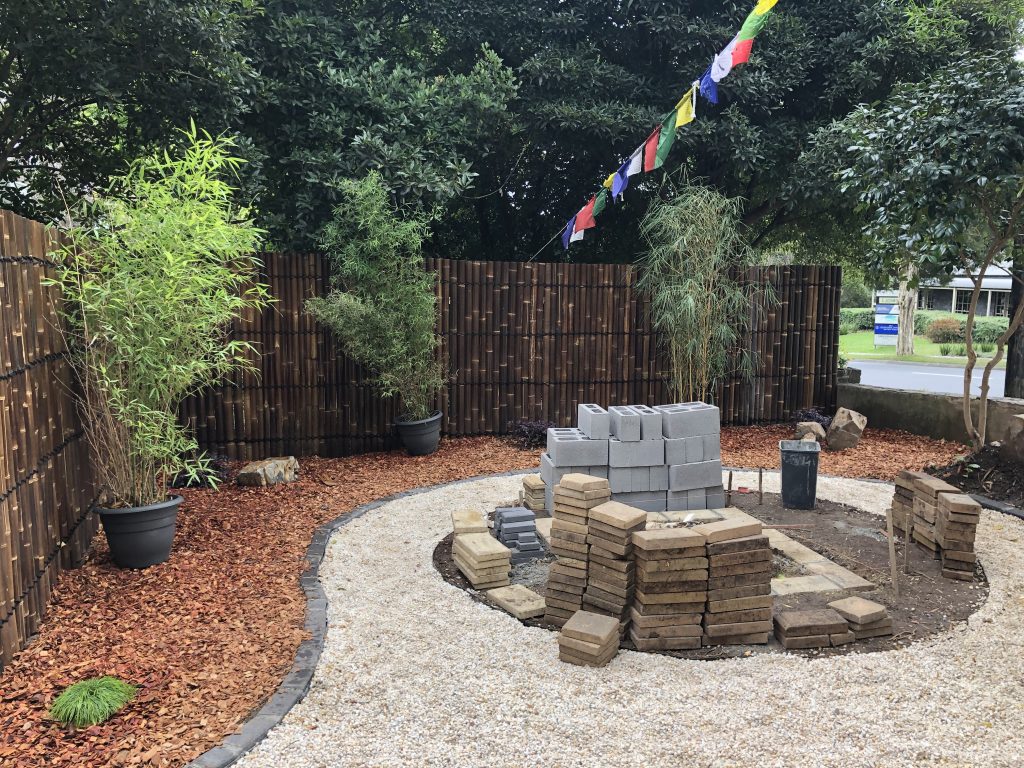 There were also many other surrounding areas that were also tended to. Mulch was laid around the grounds with carefully selected plants to adorn. The circle and square window were shaped. The circle is called the Window of Enlightenment or Moon Gate and the square is called Window of Delusion in Japanese zen. The circle is to create thoughtful and meditative moments in the garden. We have chosen white rocks that require the visitor to slow down and move along the paths in a meditative state and contemplate the holy objects and environment.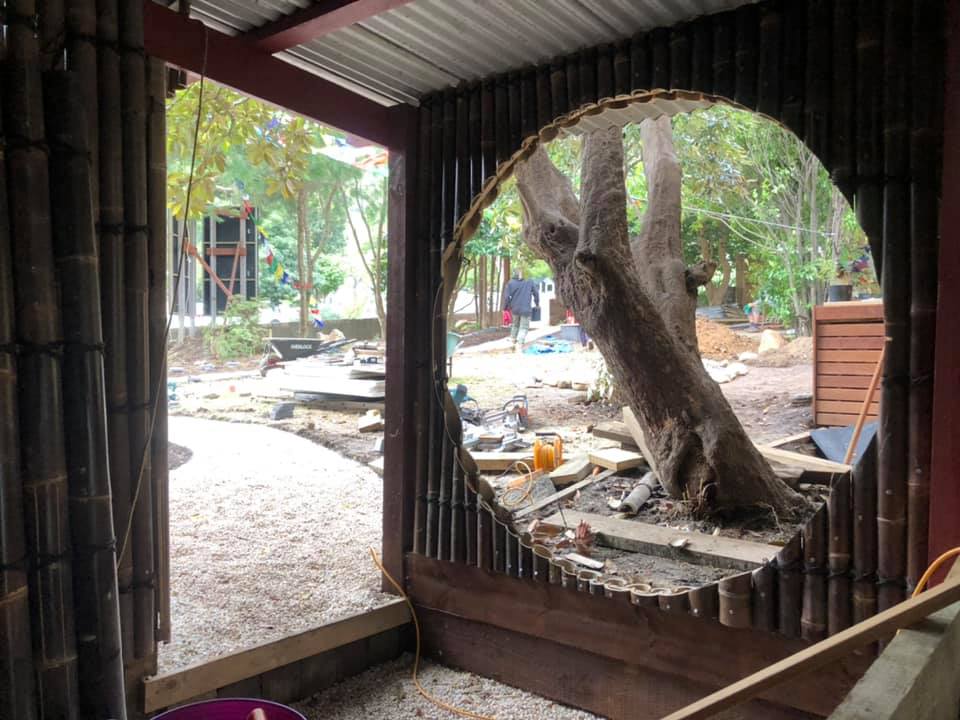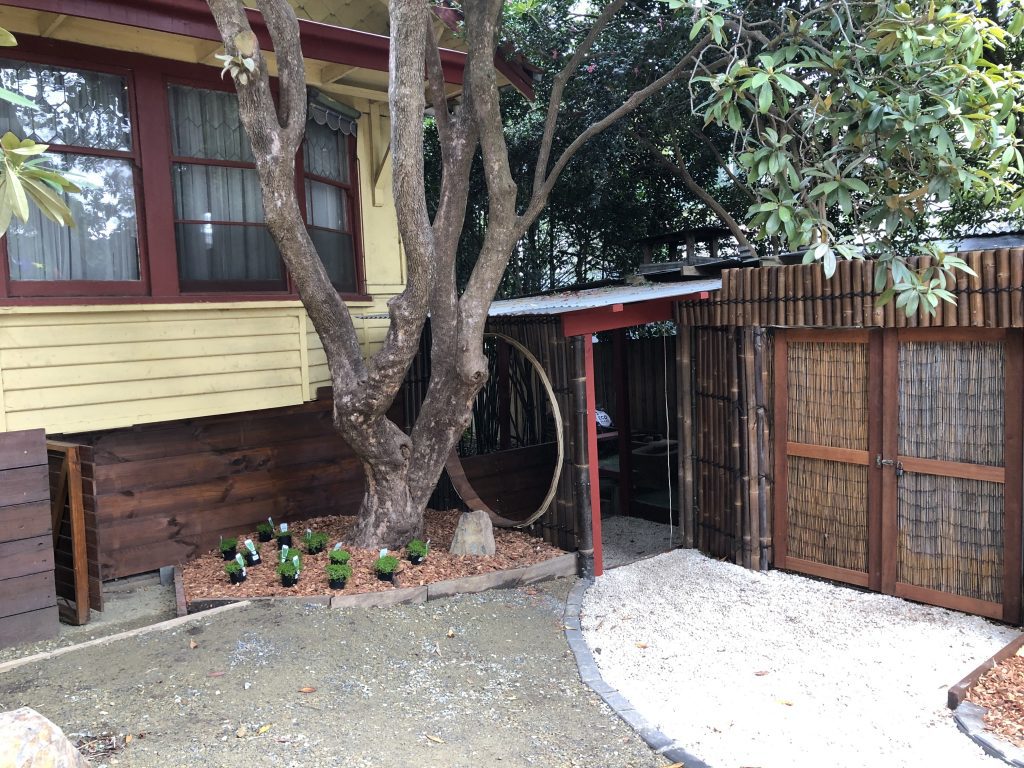 Next to the pond we have also added the fire pit for Sang offerings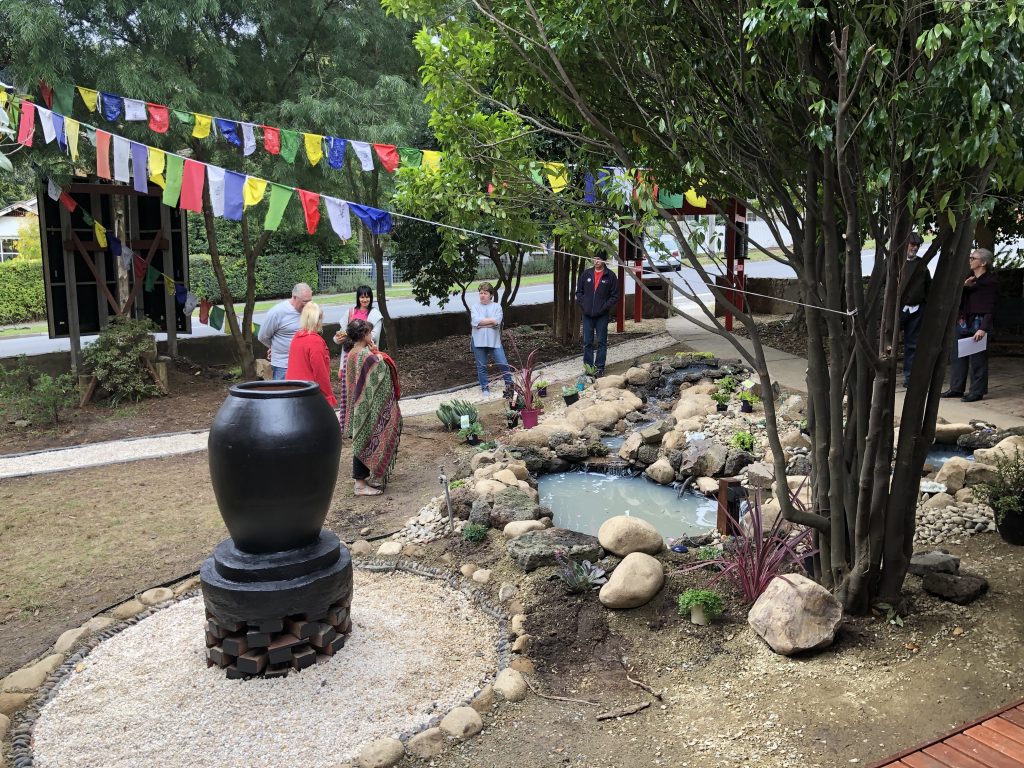 3D Engineers have started the process of designing the marble Tara statue to Rinpoche's specifications. He wants to match the lotus of the innate Kalachakra so they are scanning the statue to fulfill Rinpoche's wishes.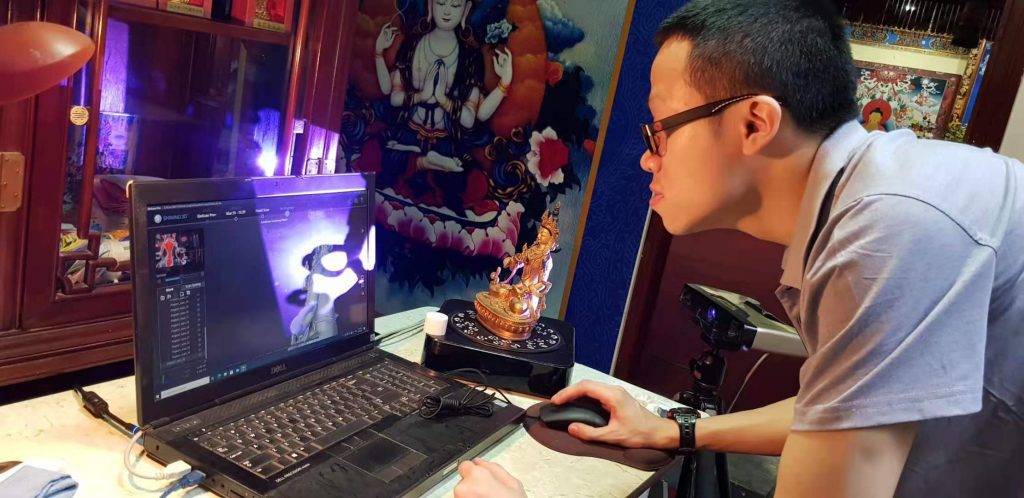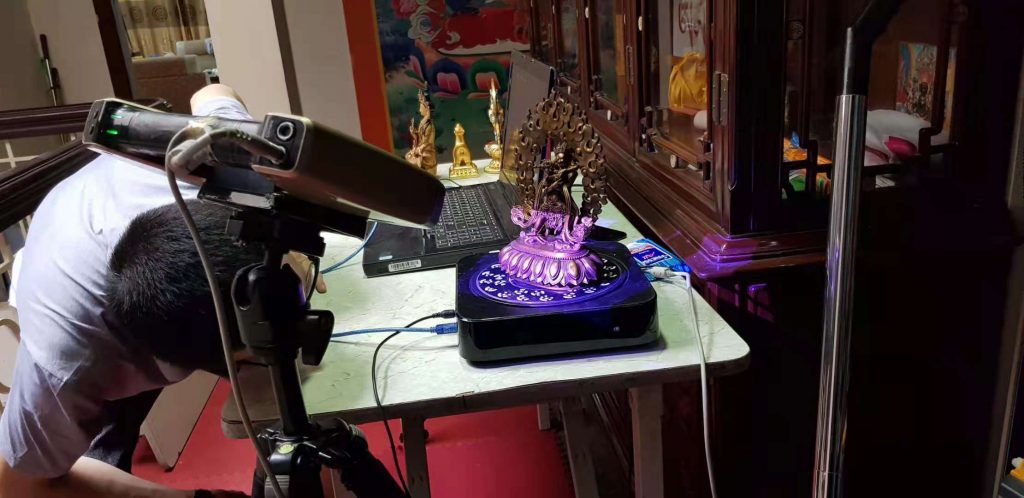 Stay tuned for further updates in the coming weeks.