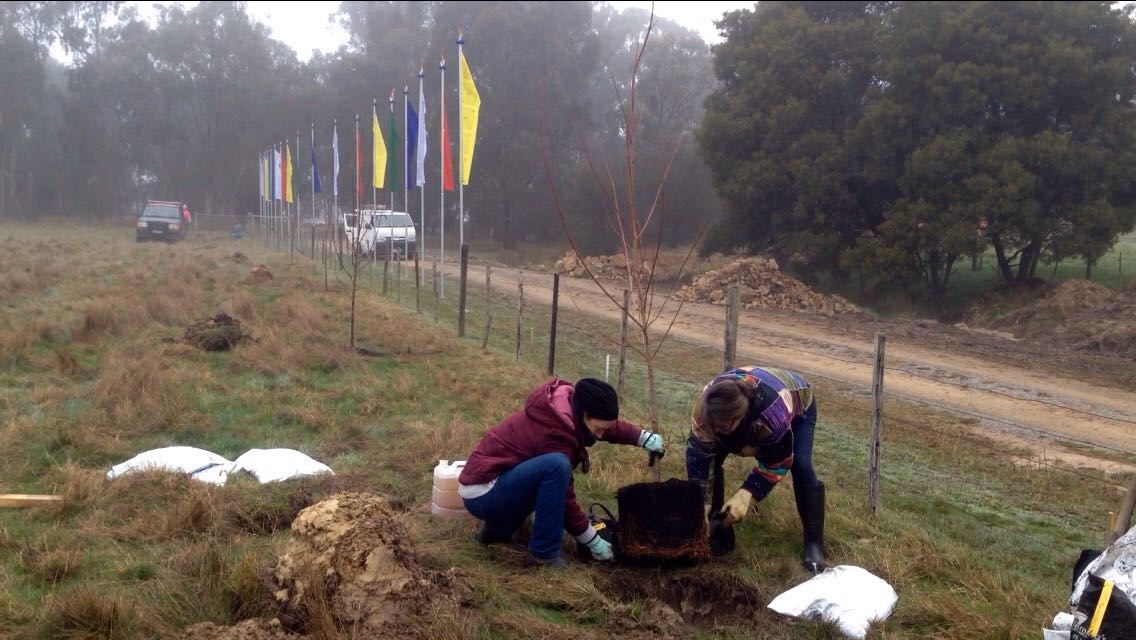 Volunteer Day at Land of Shambhala
Come and volunteer at our new retreat centre property – Land of Shambhala. We really need a few extra pairs of helping hands.
On June 20th 2020, we have lots of physical work to be accomplished. We will be removing some old fencing at the property, moving the fence near the access road near edge of property and moving another existing fence to a new location on the property.
We would also like to cement more of the bases into the ground to install the remaining vertical prayer flag poles.
To Volunteer please rsvp to – [email protected]
Things to Know:
Follow your GPS. The road is not well marked. There is a sign that says 837.
For those allergic to dogs, there are two friendly dogs on the property that will mostly play with each other or swim in mud.
We have a port-o-potty but not fancy bathrooms.
There is a small work shed where we can all enjoy lunch together. It is an outdoor volunteer activity.
Suggested Items to Bring:
Dress in layers – It's chilly up there.
Galoshes or shoes that are appropriate in the wet mud
Garden gloves
Shovels
Protective goggles
Fencing Pliers (if anyone has them we can use another pair while there)
Wire Cutter (really strong wire cutter again we can use another pair while you are there)