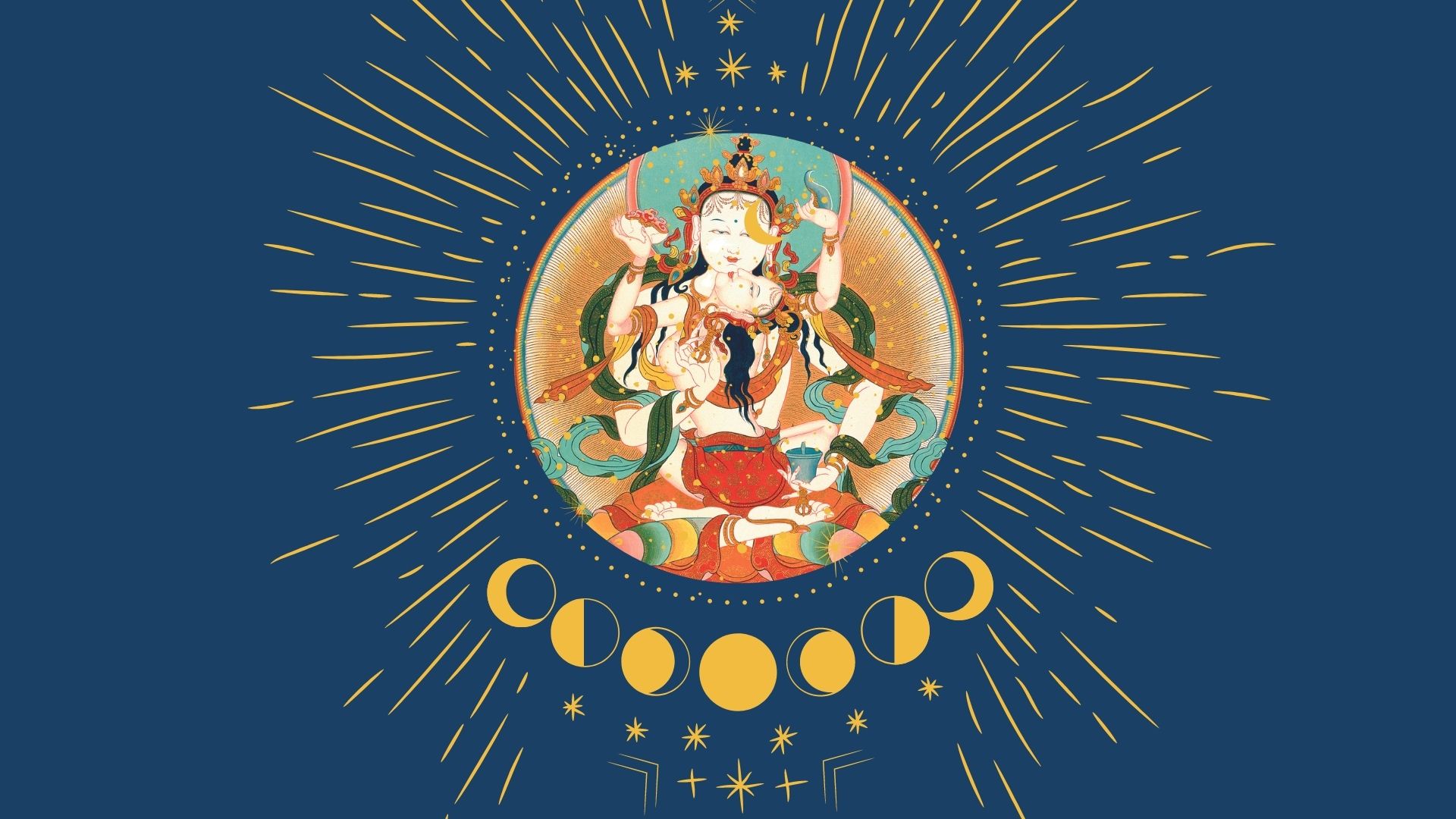 Mantra Moon Cycle Session: Purification with Heruka Vajrasattva at the Waning moon
As the moon begins to wane, we focus on purification so that we can clear away any obstacles existing in our minds and thus prepare ourselves to realize our most sacred truth.

Vajrasattva is one of the most revered Bodhisattvas in Tibetan Buddhism. Known as the Great Purifier, doing the practice of Vajrasattva is one of the most powerful ways to purify ones own negative karma, paving the way for more fruitful life experiences.
In this group Sangha session, you will be taught how to do the Vajrasattva purification practice which will include the actual practice, visualisation, meditation, and mantra recitation. You will also be able to take home the practice so you can do it at home yourself.
Who can join?
This practice is open to all who wishes to join in-person with us at the Rime Institute or online. There are no prerequisites.

Zoom Link
https://us06web.zoom.us/j/86983594641
Meeting ID: 869 8359 4641
Class Materials
The Vajrasattva practice will be provided to participants
Donate per Class Attendance
Suggested Offering $10-$20 AUD but please give whatever you can or wish to.