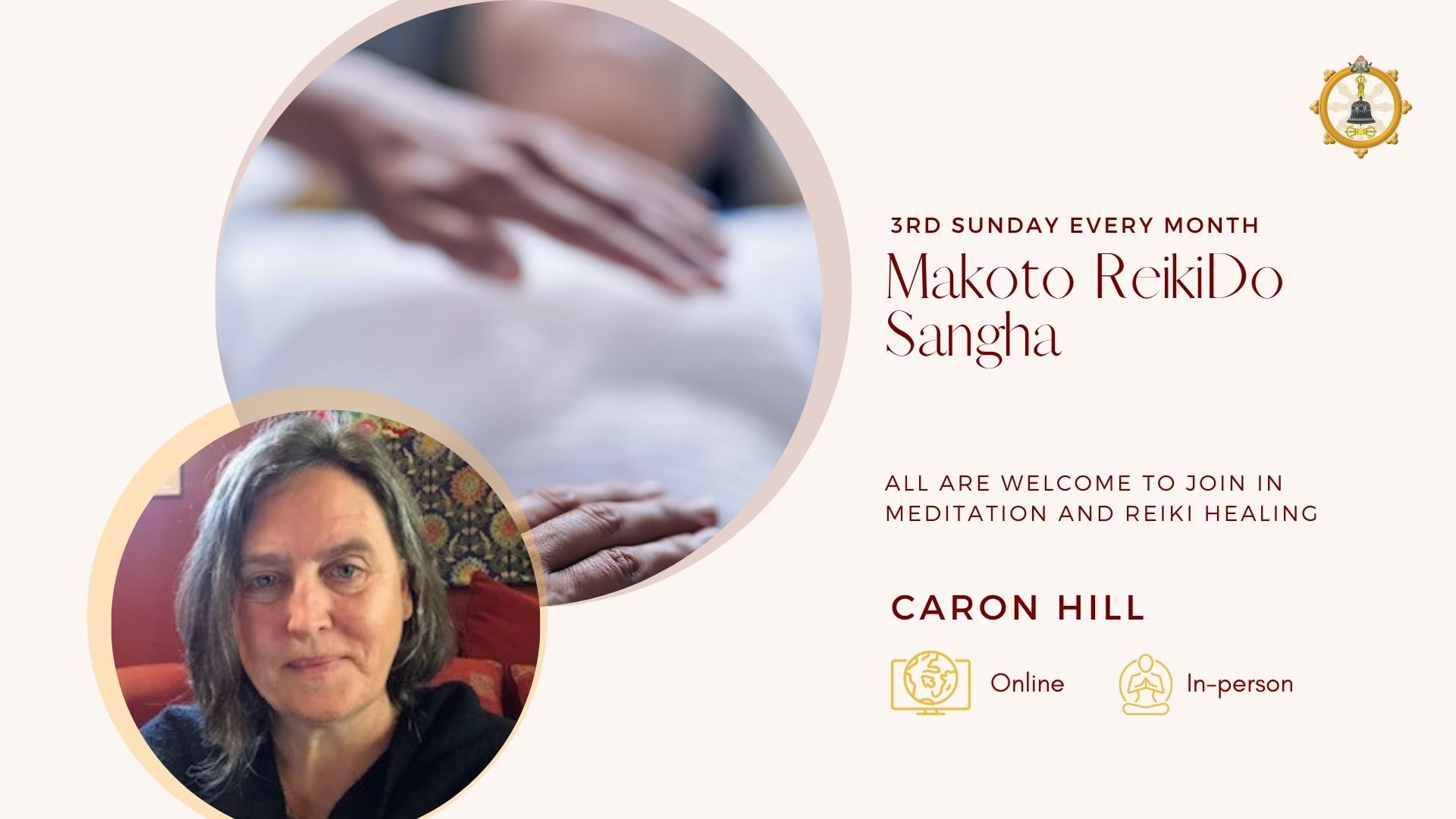 Makoto ReikiDo Sangha
Join the Makoto ReikiDo Sangha in an afternoon of activities. Formal meditation practice, enjoy a cup of tea in the gardens, amble the shop for healing teas, books and spiritual products followed by a healing reiki treatment. The Sangha is virtual and in person and suitable for all people interested in meditation, Buddhism and reiki.
For more information about these events see link – https://makotoreikido.com/services/reiki-sangha/
To access online admission contact Caron on [email protected]
Teacher
Caron Hill

Caron has been engaged in practice and study at the centre since 2012 and has attended a number of retreats such as Bardo, Chod and Tara and received empowerments in – Innate Kalachakra, Samaya Tara and Jambhala. For the last 2 years Caron has focused on Buddhist Philosophy and practice in the Six Perfections, engaging in the Bodhisattva path.

Caron is also a Reiki Master/Teacher/Practitioner and Founder of Makoto ReikiDo which focuses on the spiritual aspect of Reiki Practice. Caron offers treatments and a range of classes and workshops at the a Temple and has an active Reiki community Sangha. She also volunteers in a range of centre activities.
Next Occurrence
Date

Sep 17 2023

Time

1:00 pm - 3:30 pm