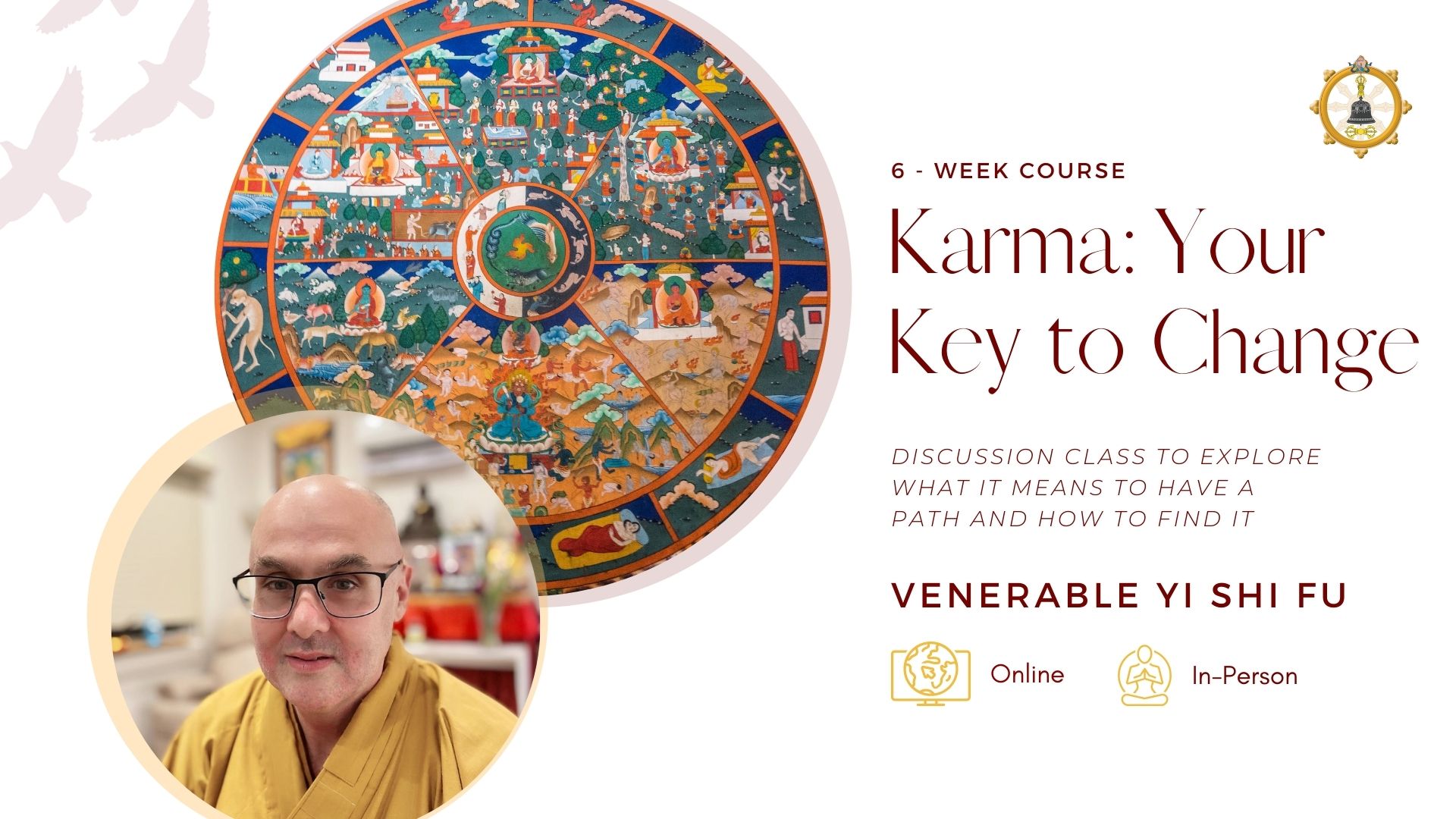 Karma: Your Key to Change – 6 week course
Online Attendance through Dzokden Learning
In-Person at the Rime Institute
Starts Tuesday June 7th at 7:30 PM Melbourne Timezone.
Session 1 – June 7th
Never ending Reality- rebirth and suffering In this session we examine how gaining an understanding of the cyclic nature of our existence can help us on our path.
Session 2 – June 14th
The consequences of action
In this session we ask if actions have consequences and what can we do about it.
Session 3 – June 21st
Wanting and not wanting
In this session we look at how we can reduce the stress around our relationships with people and things.
Session 4 – June 28th
Beneficial and other Mental States
Here we look at what mental states can be beneficial to us and how to develop them.
Session 5 -July 5th
What use are Views and Opinions?
In this session we investigate the way we think and feel about our lives affects our happiness.
Session 6 – July 12th
A necessary reassessment needed for success.
In this session we apply what we have learned from the previous classes to help us reassess our priorities

Online Course Access
All In-person and online attendees will get access to the online courses are available in Dzokden's global learning center. You will be invited to learn.dzokden.org and receive a class access to the zoom meeting information and the class.
Teacher
Venerable Yi Shi Fu

Venerable Yi Shi Fu is an ordained Chan Buddhist monk, from the Chan school Lin Ji Lineage. He was trained at the Qian Fo Shan Monastery in Taiwan.

Previous to taking robes as a monk, Master Yi trained under the guidance of John D. Hughes from the Buddhist Discussion Centre in Upwey, Victoria, Australia and Master Ru Shan from the Yun Yang Monastery in Narre Warren, Victoria, Australia.

As a monk, Master Yi underwent extensive training at the Tibetan Buddhist Rime Institute under the guidance of Khentrul Rinpoche.

In the last 7 years, Master Yi has been the director and spiritual teacher of Buddha Way Cultivation Centre (Hampton Park, Victoria, Australia).