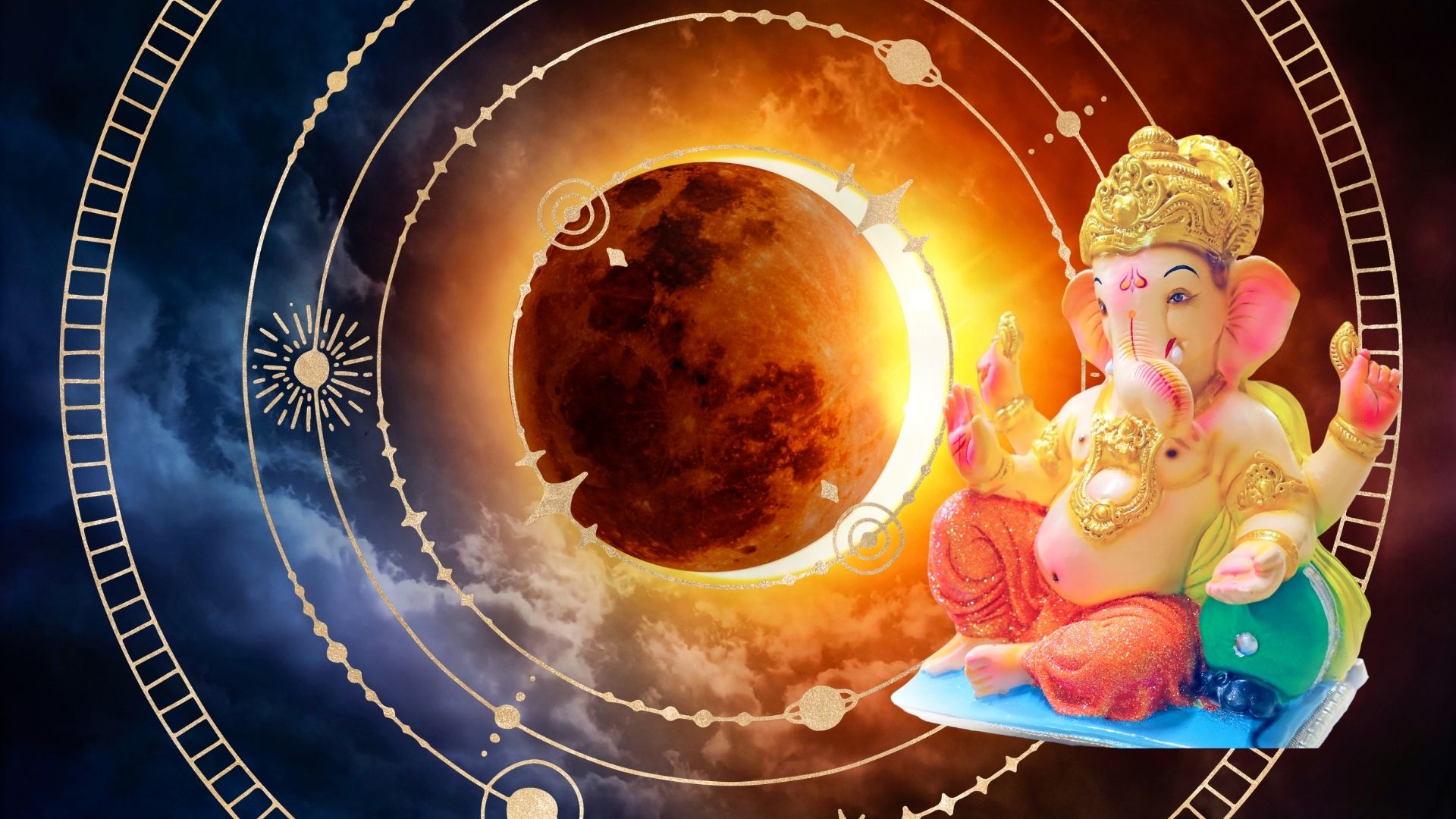 Online: Intro to Vedic Astrology
Introduction to Vedic Astrology
In this introductory course you will learn the key elements of the ancient system of Vedic Astrology and how the astrological bodies have an influence on your life path. Through learning the placement of the planets and signs within your birth chart, you will gain a deeper understanding of the opportunities will arise for you to work through your karmic baggage, bringing you closer to your ultimate goal of Buddhahood.
January 30th: Overview of Vedic Astrology
General overview of Vedic Astrology including Lord Ganesh mantra transmission. This class will introduce the basic principles of Vedic Astrology and the relationship to beings within the karmic plane of existence.
February 6th: Introduction to the South Indian Chart
In this class we will introduce the south Indian birth chart and basic elements and features of the chart. We will go through the key features within a birth chart to gain a basic understanding of how to read your own chart.
February 13th: Astronomy and Vedic Astrology
We will explore the astronomical calculations and features of Vedic astrology and how it differs from western astrology and learn the five elements of time and time predictions called Panchanga. This class will also explore the moon phases and eclipses.
February 20th: The Planets
The planets. In class four we will explore the nature of the planets and their effects on us. Each planet emanates certain energy while moving through the zodiac sphere. Some planets move quickly which have a more rapid effect on us in a more personal manner and some move slower having a more profound and long-lasting impact on us.
February 27th: The Houses
The Houses. The 12 houses along with the signs, create the foundation for one's life. Together they form a 360° angle as the whole birth chart has 12 equal sections comprising each house. We will examine the houses, their significance and how they rule over the most vital things in our day to day lives.
March 6th: The Signs
The Signs. There are 12 Sun Signs (Rashis) and 27 Lunar Mansions (Nakshatras) which make up the star systems we use for Vedic Astrology. The signs represent how our energy is expressed within the living world.
How does an Online Course Work?
The course will be held through "Zoom". In order to access the sessions, you need to download the Zoom App onto the device through which you want to join. We will provide you with the Zoom link (as well as Zoom Meeting-ID and Password) created by Dzokden. You will need this link (or alternatively Zoom Meeting-ID and Password) to access the online sessions.
The Zoom link (as well as Zoom Meeting-ID and Password) will be provided at the latest two days before the online event in your email as well as in the Dzokden learning center. You will need an account on Learn.dzokden.org
Access to Video Materials Afterwards
The course and all the materials will be provided for you in Dzokden's online learning center. We encourage everyone to connect to the live-streamed retreat in real-time but if that is not possible, you can still log in to the learning center after the retreat and access all of the retreat content. This retreat material will be put up in the learning center as soon possible after each class.
Copy of your Personal Vedic Astrology Chart
Vedic astrology is a huge field. There are many different types of charts that are used in the determination of probable life events. To limit confusion and make it easier for you to follow along in this course, we will include a copy of only your natal birth chart.
Why is the Tibetan Rime Buddhist Institute teaching Vedic Astrology?
There are two reasons we have decided to offer this course.
Vedic astrology can deepen the appreciation and awareness of karma and impermanence and virtue in anyone no matter where they are at on their spiritual journey.
2. We aspire to have the most complete Kalachakra astrology information. Our group of astrologers are looking through the Kalachakra astrology text to best understand it and learn how to present it. They feel Vedic astrology is a strong foundation for our community as a base for the future study and implimention of Kalachakra Astrology.
What does Astrology have to do with Buddhism?
Tibetan Buddhism uses both Tibetan Astrology and Kalachakra astrology. It is one of the 5 minor sciences a Bodhisattva should know to help them gain pristine wisdom and guide sentient beings onto the path. Kalachakra astrology is the most extensive and exact system of astrology. It relates specifically to timing practices of the tantra to clear karma rapidly. It can be understood with a base in Tibetan, Vedic and Chinese astrologies. We are starting with Vedic. Even if someone does not plan to further study astrology, having a basic overview can help one appreciate the karma they have come into this life with, cause and condition, interdependence and various remedies and offerings that can be done to clear karma. For instance in Tibetan medicine the diseases can be understood by their relationship to constitution and karmic reasons for the disease. If you take it even further, astrology can help explain why people will have certain body structures and facial features. This information can help one to appreciate why mastery of various virtues create the 32 major marks and signs of a Buddha's body.
Dana and Course Offering
Donate at the amount you are able to offer. Please be mindful the sliding scale is specifically made to be inclusive to accommodate people in countries wealthy as well as less affluent countries. Our normal minimum class fee for this series is $90. No one with genuine interest to practice is turned away for lack of funds. Please write to [email protected]