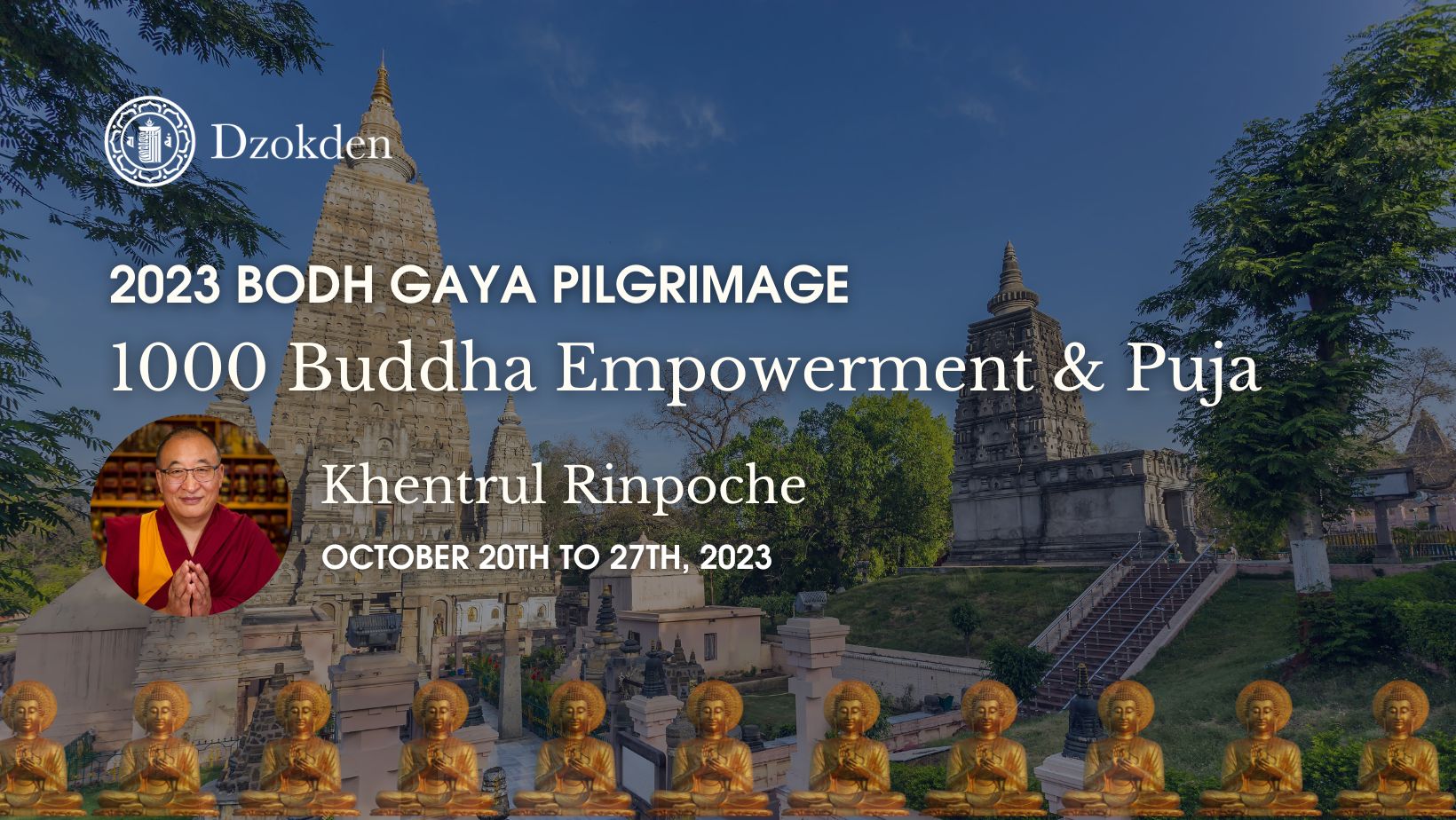 2023 Bodh Gaya Pilgrimage: 1000 Buddhas Empowerment w/ Khentrul Rinpoche
To register for the Nepal/ India trip following this click here. If you are registering for both trips, you can book the discounted rate for this trip.

Join us on this once-in-a-lifetime journey with Khentrul Rinpoché to the seat of the Buddha's enlightenment in India. During this week-long retreat participants will connect to the Shakyamuni Buddha through the study and practice of the 1000 Buddha empowerment (wang), puja, and sadhana at the most sacred site at and near the Mahabodi Stupa. This is the first time that Khentrul Rinpoche has offered this empowerment and has chosen the most auspicious location for the blessings of the Buddha.
The Thousand Buddha Empowerment comes from the Nyingma Lineage tracing back to King Songtsen Gampo who was an emanation of Avalokiteshvara. Khentrul Rinpoche received this empowerment from the Nyingma and Kagyu as a young child. Due to auspicious coincidences, Rinpoche recently refreshed his empowerment through a personal transmission from the kindness of H.E. Kathok Rigzin Chenpo as he has received this empowerment from many lineages. The main deity of this empowerment is Avalokiteshvara who represents the compassion, names, and mantras of 2200 Buddhas.
When you connect to the power of each of the 1000 Buddhas it increases your spiritual practice by connecting you to all the Buddhas in this fortunate eon. Through this connection, we are increasing our chance of realizing a Golden Age of Peace and Harmony by connecting to the power of all the Buddhas of our time.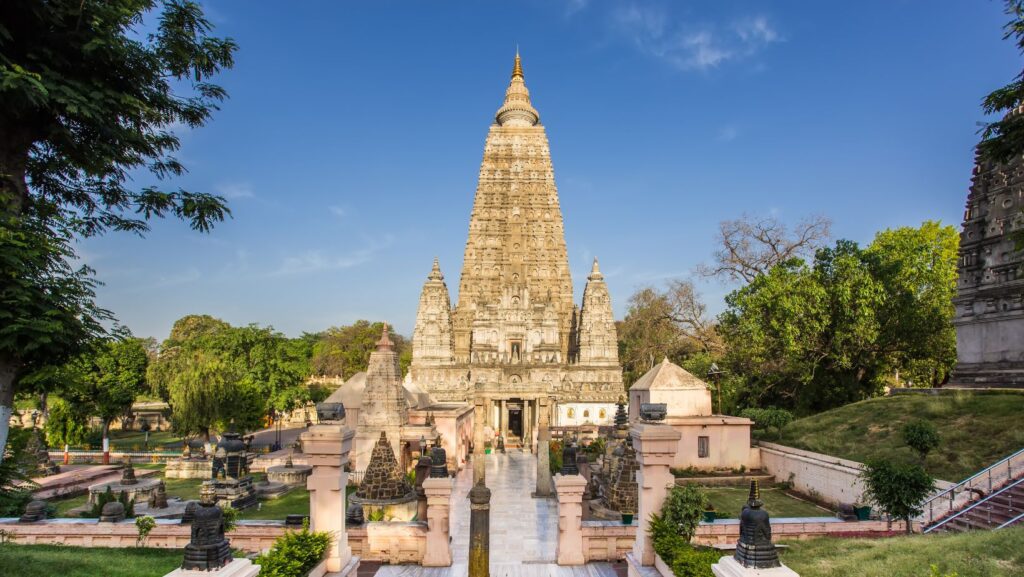 Our journey takes place at the Bodhi Tree, nearby temples, and Mahabodhi Stupa where we will retreat and receive 1000 Buddha teachings. Accompanied by many monks we will perform pujas and offerings to the Buddha over the course of 2 days.

In this practice, we can connect to all aspects of our Buddha nature and learn how we can use tantra to transform our emotions and samsaric limitations into the stainless qualities of Buddha nature. Each of the Buddha families represents different aspects of our enlightened nature. As we learn to identify and work with these aspects we can learn to use our daily life as the conditions and opportunities we need for enlightenment. Doing this practice in such a holy place as a pilgrimage is karmically purifying.
India is an important place for fully understanding this opportunity to use the emotions and aspects of our daily life for transformation. While Tibet has for many years maintained the Sutra and Vajrayana teachings largely in the monastic communities, India has preserved the rich variations of tantra embedded directly in their daily life and culture. Khentrul Rinpoche sees this as an inspiration for Buddhist Vajrayana. He is passionate about students being able to transform in their daily lives because if we are to keep the precious teachings of Buddhist tantra flourishing we need to keep it alive in living lay practitioners' culture.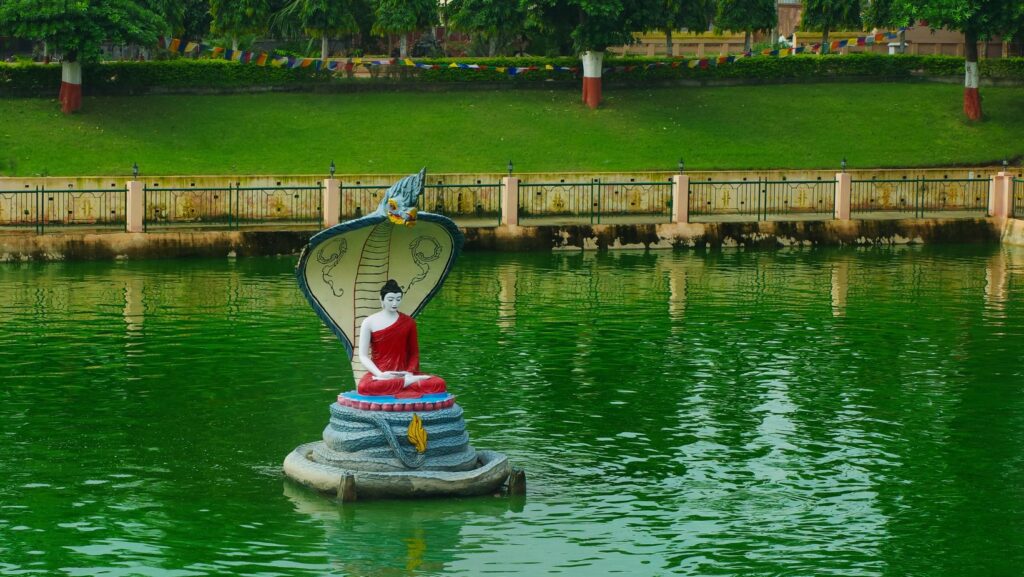 Cost includes shared accommodation, all teachings, empowerments, breakfast, lunch, and dinner. Daylong site-seeing in the Bodh Gaya area. Airfare is not included.
The tour includes:
7-night stay in Bodh Gaya, Bihar, India
Daily sadhana practices, guided meditations, and reflections guided by Spiritual Director, Khentrul Rinpoche,, and Senior students
1000 Buddha Empowerment (Initiation), Puja, and Sadhana Instructions
Authentic traditional accommodations, all meals included
1 Day of Site seeing holy sites in the area
Optional opportunity to book a personal Tibetan astrology reading
Who can come?
Pilgrimage, 1000 Buddha Empowerment, and retreat are open to everyone.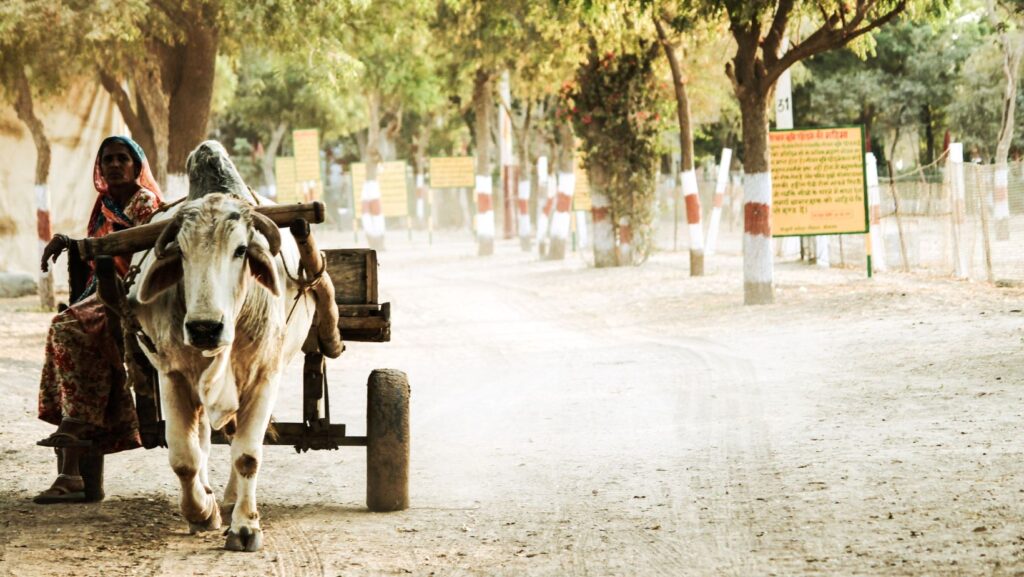 Additional Information
The $2500 AUD per person normal program ticket sales has ended!
The $2000 AUD per person discounted rate if you are from Eastern Europe, Asia, or South America ticket sales has ended!
The $1500 AUD per person add on to the 2023 Nepal India Tour ticket sales has ended!
The $1000 AUD - Space Reservation and request for payment plan ticket sales has ended!
The $500 Single person supplement ticket sales has ended!
Teacher
Khentrul Rinpoché

Jonang Kalachakra & Rimé Master

Click on the arrow above to offer Dana to Khentrul Rinpoche

Khentrul Rinpoché Jamphel Lodrö is the founder and director of Dzokden. Rinpoche is the author of Unveiling Your Sacred Truth 1, 2, and 3, The Great Middle Way: Clarifying the Jonang View of Other-Emptiness, A Happier Life, and The Hidden Treasure of the Profound Path.

Rinpoche spent the first 20 years of his life herding yak and chanting mantras on the plateaus of Tibet. Inspired by the bodhisattvas, he left his family to study in a variety of monasteries under the guidance of over twenty-five masters in all the Tibetan Buddhist traditions. Due to his non-sectarian approach, he earned himself the title of Rimé (unbiased) Master and was identified as the reincarnation of the famous Kalachakra Master Ngawang Chözin Gyatso. While at the core of his teachings is the recognition that there is great value in the diversity of all spiritual traditions found in this world; he focuses on the Jonang-Shambhala tradition. Kalachakra (wheel of time) teachings contain profound methods to harmonize our external environment with the inner world of body and mind, ultimately bringing about the golden age of Peace and Harmony (Dzokden).