Sudarshana
Medicine Buddha Mandala
A Sacred Garden and HEALING Space
Let's Create a Healing Medicine Mandala
At Land of Shambhala we are planting the Malaya Grove farm. Food is medicine and is filled with healing properties. It is important to have vitality and health in order to work to benefit sentient beings. Your gifts will create a public space of medicine and natural beauty inspired by the Medicine Buddha and Rinpoche's root Guru Lama Lobsang Trinlé. We aspire to extend the blessings of Lama Lutrin, revive Kalachakra Medicine and create an educational space that can integrate the various healing wisdom traditions of the world.
Let's Share the Healing Power of the Buddhas
The vision for the healing garden of medicinal herbs grew out of the aspiration to connect the people of Australia and the world to Kalachakra through all of the Bodhisattva sciences including Kalachakra and Traditional Medicines. Food is medicine and the healing power of plants has been known for a long time and is something the Australian people are also very passionate about. While reading sutras and tantras are important, the Buddha was very skillful having 84,000 Dharma gates. Introducing people to the power and wisdom of the Medicine Buddhas through an experiential Mandala filled with their blessed statues, mantras and the traditioanl medicine herbs placed based on their solar and lunar healing properties will create another doorway into the teachings.
Together we can manifest it
Medicine Fountain
We are building a beautiful fountain in the center of a 42 meter wide Medicine Buddha Herb Garden. In the center of this healing garden will be a fountain in the shame of a Healing Tree with healing water dripping from the lotus at the top of the tree over the blue marble Buddha into the lotus pond.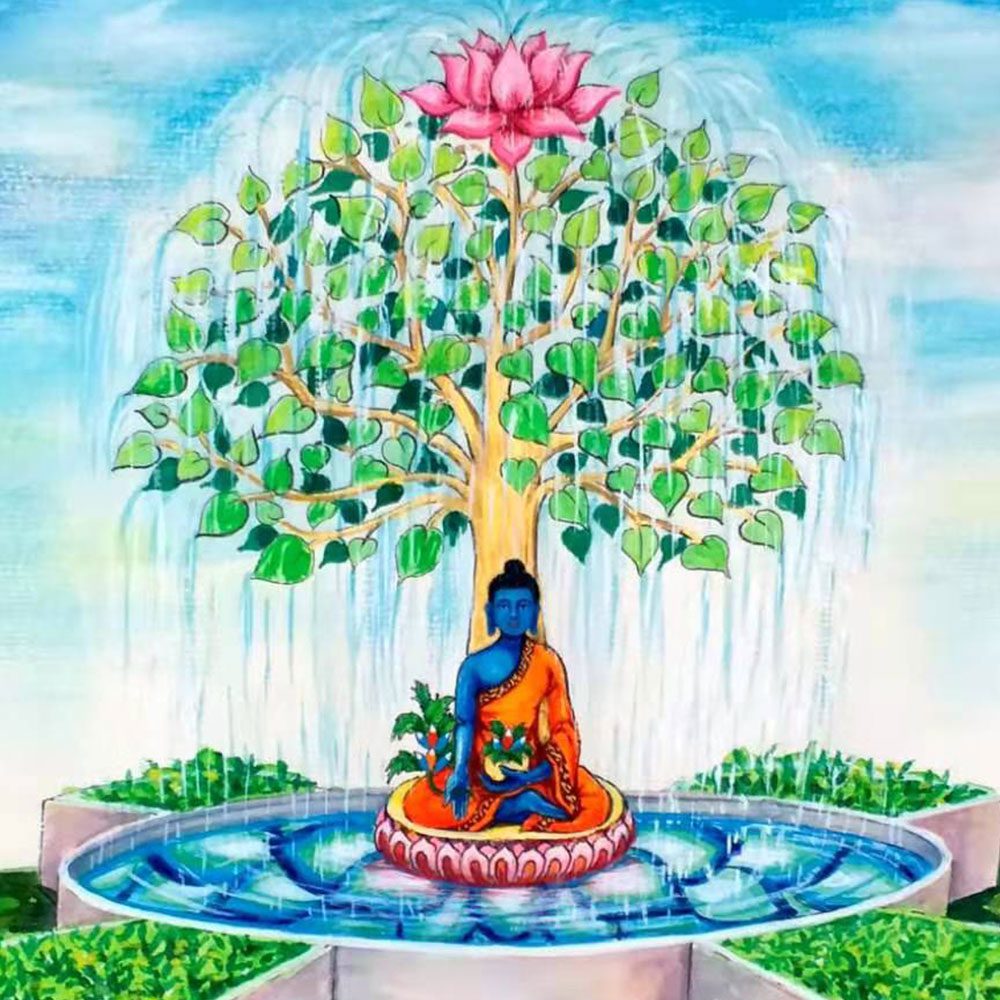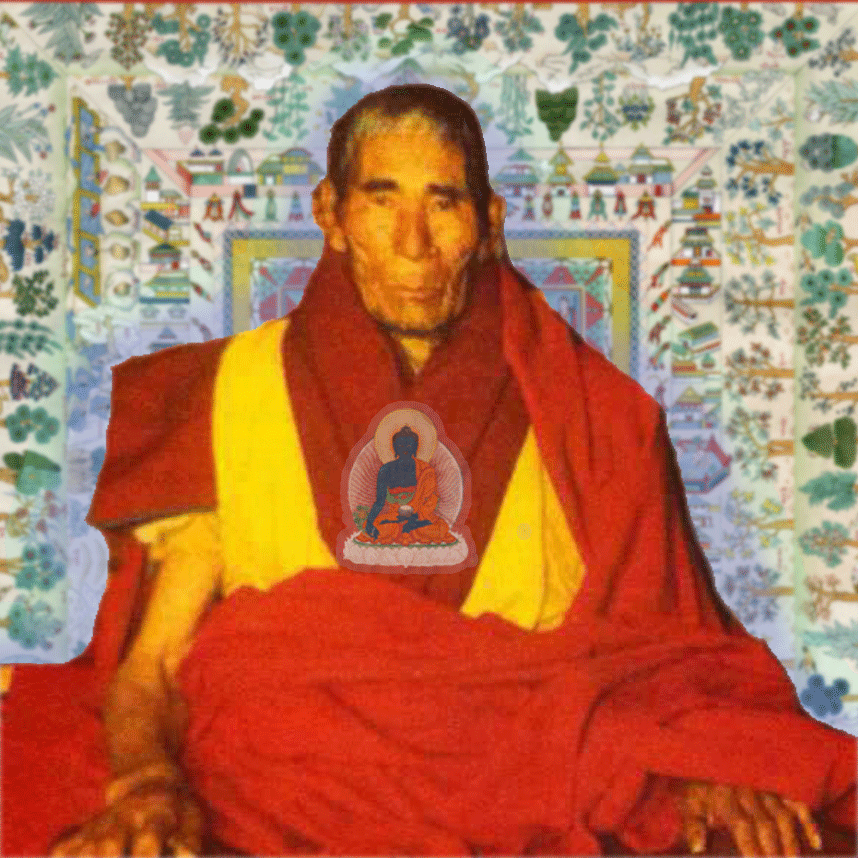 Lama Lutrin's Healing Water
Khentrul Rinpoche's Root Guru, Lama Lobsang Trinle (Lama Lutrin) was a great Kalachakra master and healer. In a long retreat he healed himself of Leprosy and after that knew all the Tibetan Medicine teachings even ones he had not studied. He healed many people of normally incurable diseases. We are putting water blessed by him in the fountain. He spent many years praying with many monks and a lot of Medicine Pujas to bless this water. We hope it helps spread his blessing and the healing power of his water to millions of animals and people through out the world. Visitors to the fountain can take some of the healing water with them.
16 Prayer Wheels
One of the most beneficial and fruitful ways to purify speech and create oceans of merit is through the offering and spinning of a prayer wheel. We have selected 16 new prayer wheels each containing 800,000 Medicine Buddha Mantras each to place at the entrance Gates to the Mandala Garden. People who walk by will be able to spin them creating the seeds for liberation and healing all beings.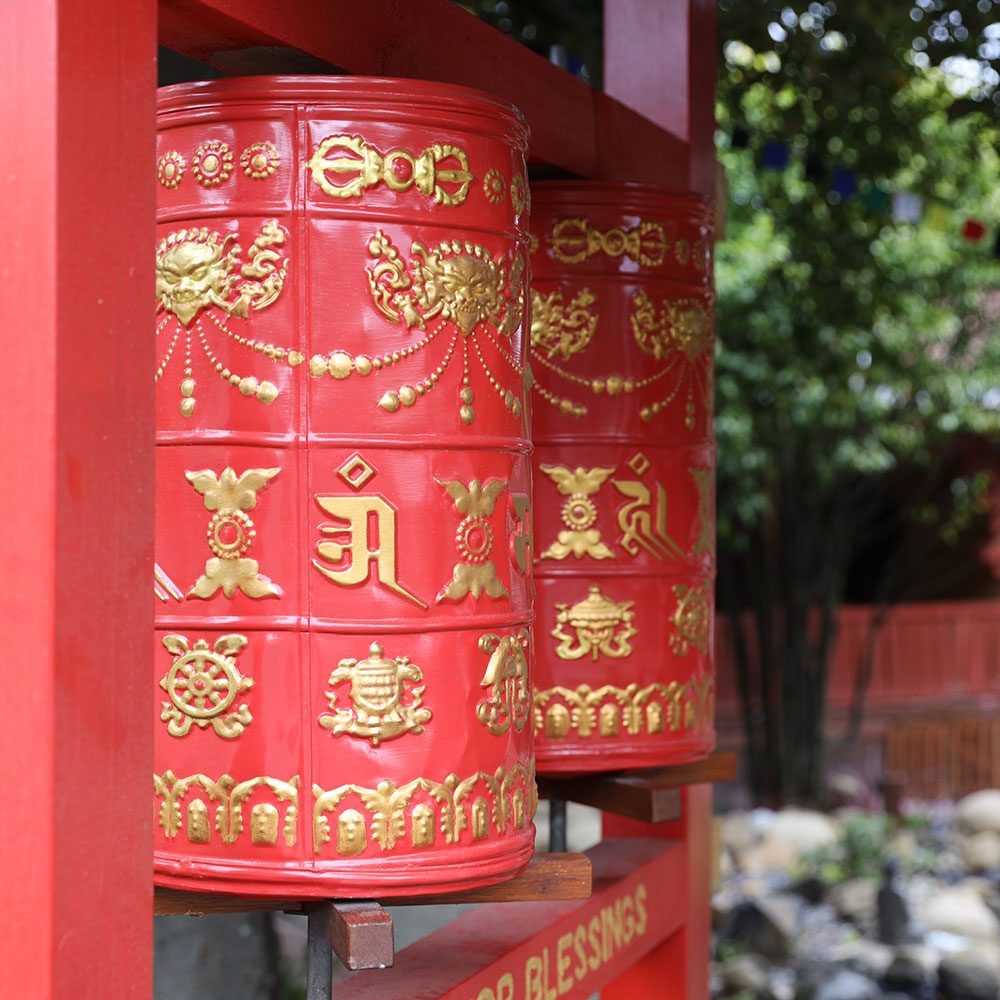 Healing Medicine Plants
Landscaping to harmonize the Elements