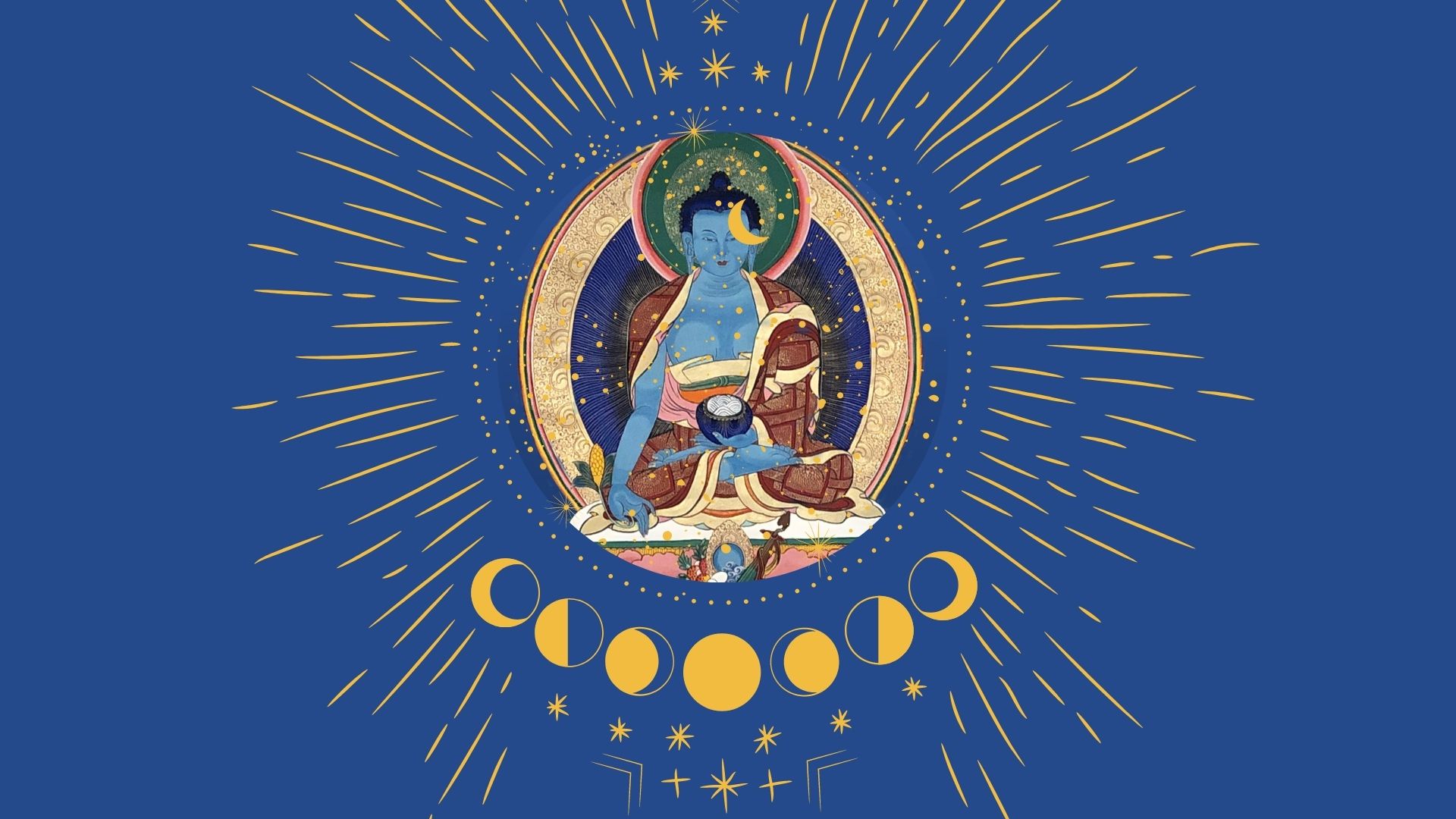 Moon Cycle Mantra: Healing with the Medicine Buddha for the Waxing Moon
One of the most revered practices in Tibetan Buddhism, the Medicine Buddha practice is healing meditation to purify karma and cultivate well-being. We can practice it for ourselves, or for someone we care about who may be unwell. This practice not only assists with curing physical manifestations of illness but also focuses on the mental causes of illness.
Join us for these group Sangha sessions where you will be able to do the visualisations and mantra recitation for the Medicine Buddha practice.
Who can join?
This practice is open to all who wishes to join, there are no prerequisites. Please join us in person and or online.
Join Zoom Meeting
https://us06web.zoom.us/j/87664541899?pwd=a3U0c2UxSzlTVmVxZGVVcHBEMGlyQT09
Meeting ID: 876 6454 1899
Passcode: 108108
Class Materials
The Medicine Buddha practice will be provided as slides shown during the class for you to read. If you want a copy of the prayer, you can take the empowerment with Rinpoche and or enroll in the course for the Medicine Buddha Healing Retreat.
Donate per Class Attendance
Suggested Offering $10-$20 AUD but please give whatever you can or wish to.