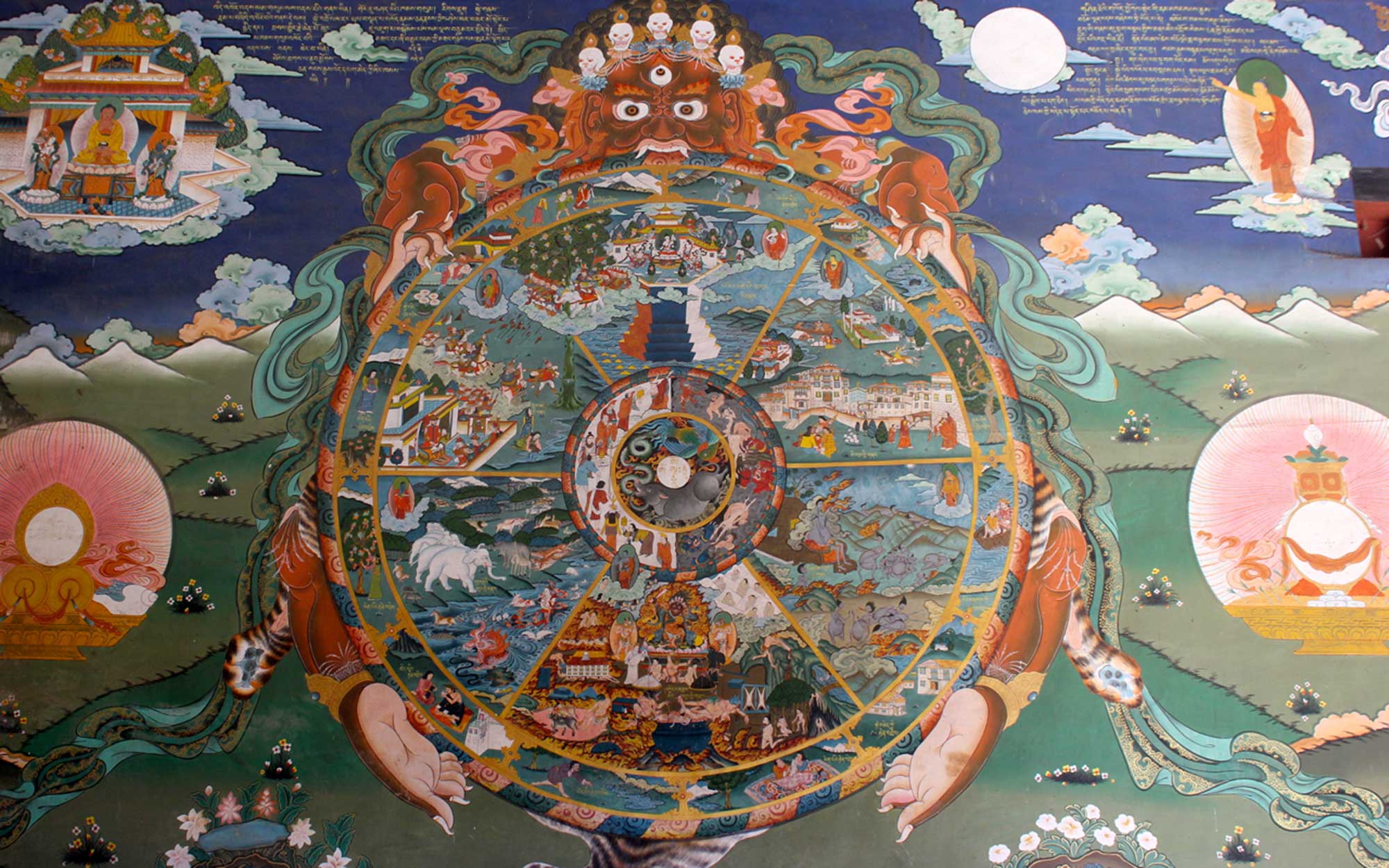 Online: Karma and Rebirth
Course Description:
Karma – How to practice Dharma and the Karmic Law of Cause and Effect
This is an in-depth course exploring Karma and rebirth. According to the law of cause and effect you don't only live once. Understand the logic behind the idea of rebirth.
What are the conditions for a good rebirth vs a bad rebirth? What makes being a human life precious? In this talk, Rinpoche will explain karma and cyclic existence focusing on the conditions for that are necessary for human birth.
Who is this for
This course is for anyone who would like to develop a deeper understanding of life.
What will you learn
You will learn about why we are here, where have we come from and where are we going through the Buddhist teachings of cause and effect.
Course Benefits
A deeper understanding of the world

New methods for creating direction in our lives

Creating happiness for ourselves and others
Time
8 week series that meets once a week on Sundays.
Starts May 16
9:30 PM AEDT Melbourne
Find Your Local Time
How does an Online Course Work?
The course will be held through "Zoom". In order to access the sessions, you need to download the Zoom App onto the device through which you want to join. We will provide you with the Zoom link (as well as Zoom Meeting-ID and Password) created by Dzokden. You will need this link (or alternatively Zoom Meeting-ID and Password) to access the online sessions.
The Zoom link (as well as Zoom Meeting-ID and Password) will be provided at the latest two days before the online event in your email as well as in the Dzokden learning center. You will need an account on Learn.dzokden.org
Access to Video Materials Afterwards
The course and all the materials will be provided for you in Dzokden's online learning center. We encourage everyone to connect to the live-streamed retreat in real-time but if that is not possible, you can still log in to the learning center after the retreat and access all of the retreat content. This retreat material will be put up in the learning center as soon possible after each class.
Required Course Materials
You will need a copy of the Unveiling Your Sacred Truth Book 1. For those in Australia and Asia, you can purchase it on the Rimé Institute Website at rimebuddhism.com. For those in the rest of the world please purchase it at store.dzokden.org
Dana and Course Offering
Donate at the amount you are able to offer. Please be mindful the sliding scale is specifically made to be inclusive to accommodate people in countries wealthy as well as less affluent countries. Our normal minimum class fee for this series is $80. No one with genuine interest to practice is turned away for lack of funds. Please write to temple@rimebuddhism.com
Teacher
Julie O'Donnell

Julie O'Donnell

Click on the arrow above to offer Dana to Julie

At an early age, Julie searched for a deeper meaning to life until finally at the age of 22 found the precious Buddhist path of Dharma. She dedicated her life to the practice, living in temples and serving teachers from around the world practicing the Buddhist teachings and living according to its principles. Julie has spent the last 34 years practicing this ancient path and for the past twelve years has lived at the Tibetan Buddhist Rime Institute in Tecoma helping the resident teacher Khentrul Rinpoche.

Julie is now one of the senior teachers at the temple giving classes on meditation and basic Buddhist principals that can be applied to our everyday lives. Julie also manages the temple and arranges a program of courses, tours and fundraising activities to support the temple.
Next Occurrence
Date

May 23 2021

Time

9:30 pm - 11:30 pm