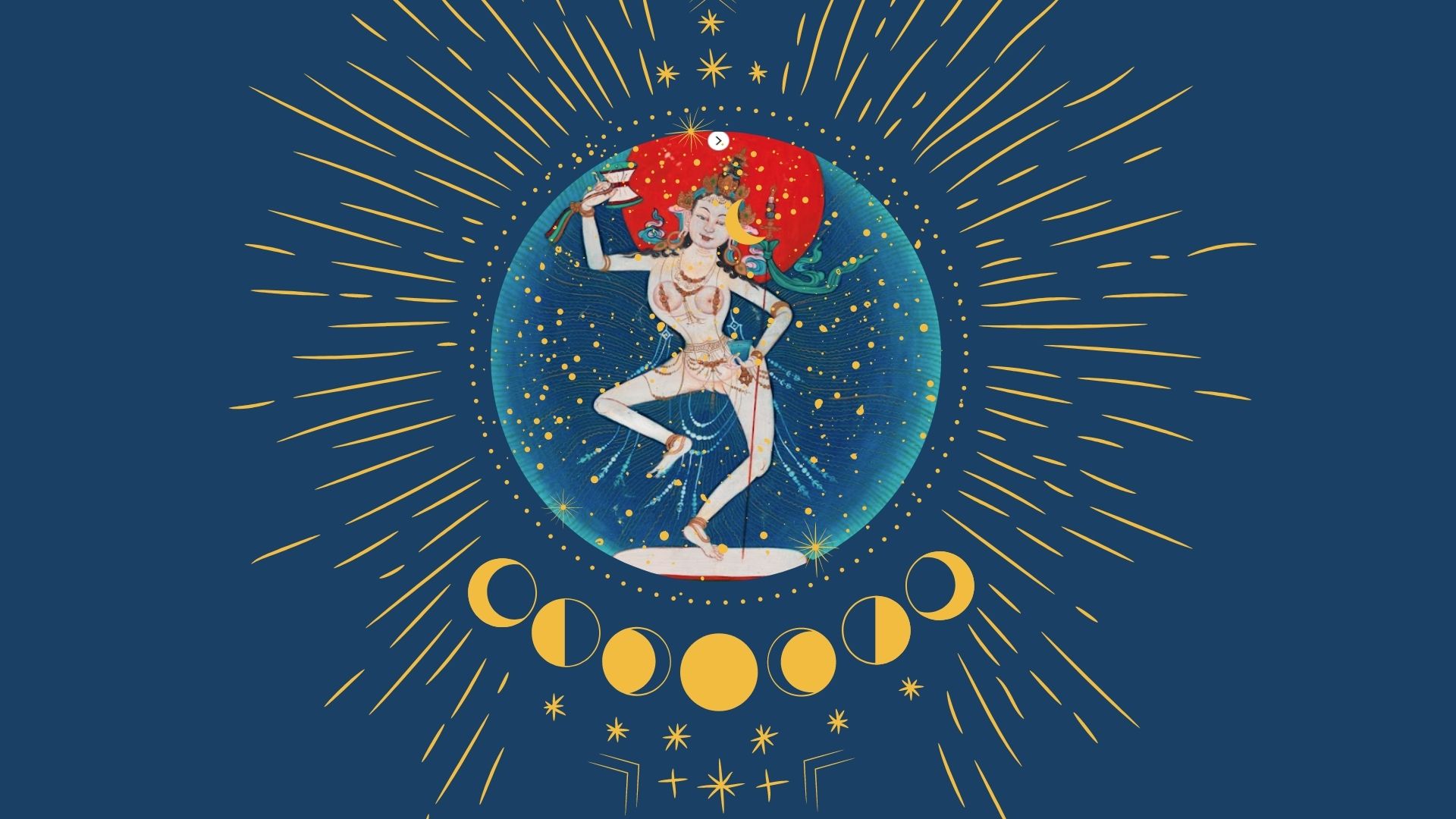 Moon Cycle Mantra: Chöd for clarity and Wisdom at the New Moon
Habitual patterns and previous karmic propensities are what keeps us from progressing into more positive states of living and being. By understanding and practicing cutting through these concepts with the Chod practice, we are able to directly influence our minds from stale thought processes and patterns and increase our mental fortitude.
Machig Labdrön created a unique practice of Mahamudra Chöd practice. She is the manifestation of Prajnaparamita, the Great Mother who gives birth to realisation of emptiness. Furthermore, Machig Labdron is also the manifestation of Arya Tara, who gives birth to compassion and is the focus of inspiration for this practice.
In these interactive Chod practice sessions, you will be taught how to do the physical practice of chod which includes learning to use the ritual items included in this practice – a chod drum and a kangling horn. The session will also include a short and long practice, visualisation and mantra recitation.
Chod can be done as a supplement to the Kalachakra Ngondro.
Who can join?
This practice is open to all who wishes to join, there are no prerequisites.
Join Zoom Meeting
https://us06web.zoom.us/j/88090603621
Meeting ID: 880 9060 3621
Class Materials:
The Chod practice and mantra will be provided to participants
There will be Chod drums and kang horns for participants to use in the class however participants can purchase their own for home practice from the Dzokden store at the following links –
Chod Drum
Kangling Horn

Donate for the Mantra Session
Suggested Offering $10-$20 AUD but please give whatever you can or wish to.