Sangha Unifying Stupa Fundraiser
$29,023
of
$25,000
raised
If everyone gives something, no matter how large or small, we can reach our goal quickly! We are aiming for 100% participation from our community at any amount.  Donors over $500 get their name near one of the Holy objects. (The names are not visible. They will be in a special container that Rinpoche is making to bless them in.)
Benefits of being interconnected with a Stupa
A Stupa represents all aspects of the Dharma; it is the Dharmakaya, the perfect mind of all fully enlightened beings. Circumambulating stupas, or prostrating and making offering becomes Dharma. And Dharma is the ultimate the cause of happiness.
Purifying without hardship
The wind blowing over a stupa, the rainwater touching a stupa, the earth around a Stupa are blessed. Therefore  going around or seeing or touching or prostrating or offering in front of a Stupa purifies negative karma in a very effective kind. All these actions to purify our mind are easy to take.
Planting the the seed to enlightenment.
Actions towards a Stupa plant the the seed for everlasting happiness and absolute freedom and enlightenment. This is because the law of cause and effect and the power of the holy objects.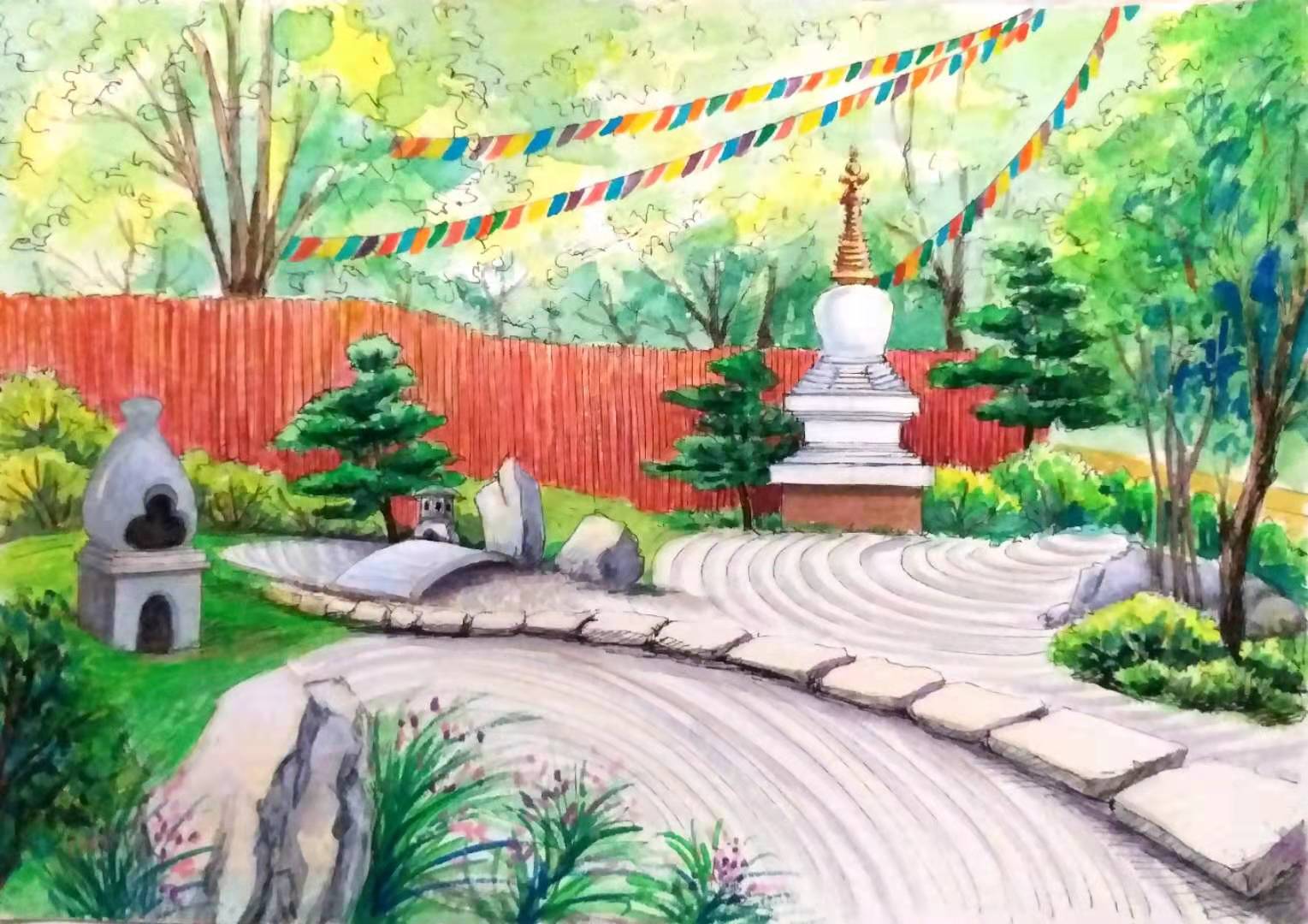 Jennifer of Dzokden Hong Kong kindly drew our vision for the stupa.