Land of Shambhala Prosperity Retreat w/ Khentrul Rinpoche & HE Rigzin Chenpo
May 7

-

May 10

Free – AU$1000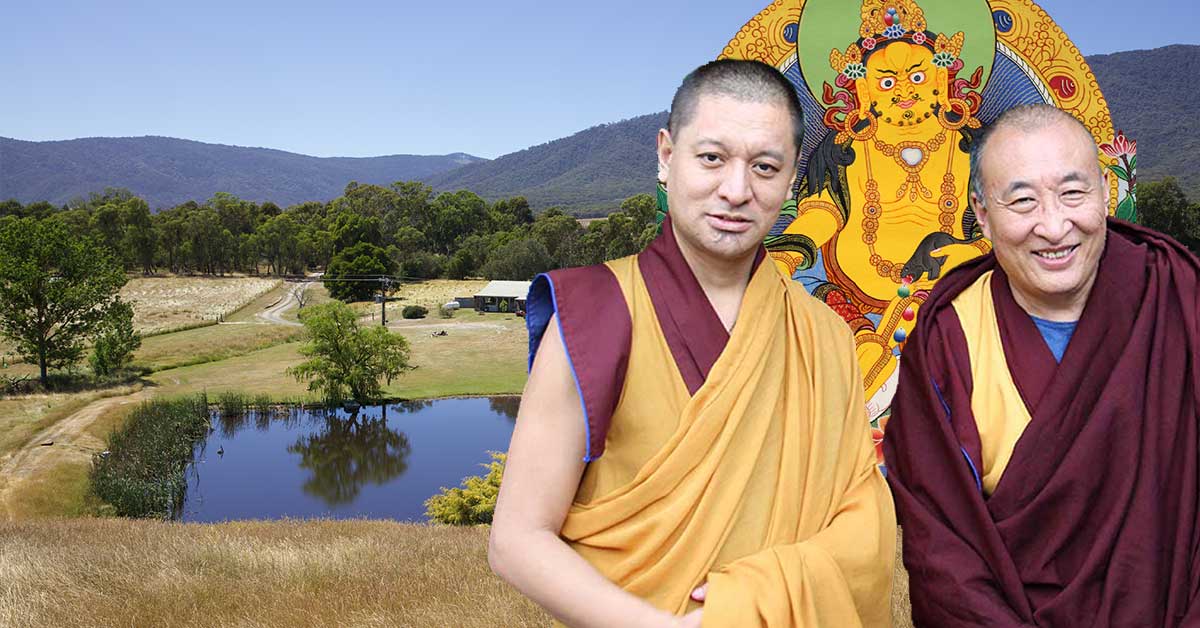 Khentrul Rinpoché and HE Rigzin Chenpo will lead a free four-day festival retreat that is open to all. To consecrate the Rimé Institute's glorious new retreat property the Land of Shambhala.
This camping retreat will begin on the full moon of Ngapa Dawa which marks the first teaching of the Kalachakra Tantra. During this most auspicious of days, we will be conducting a Dzambhala Puja, consecrating the ground by burying a treasure vase and planting the first of our trees from the Wish Full-filling Tree project.
About Rigzin Chenpo
The sixth reincarnation Kathog Rigzin Chenpo Rinpoche was born in the Golok region of Qinghai Province. When he was young, he was recognized as the incarnation of Rigdzin Chenpo by such Lamas as the sublime Khamtsang Terton, Karma Chakme of Pelyul, Lama Norpel Jadral Rigtsel, Gown Tulku & many others. Rinpoche is now the spiritual leader of the Kathog Rigzin Chenpo Dharma Association and the abbot of the Kathog Rigzin Chenpo Dharma Meditation Center Center in Taichung City, Taiwan. He maintains several retreat centers in Tibet, Singapore, and Malaysia. He has devoted his entire life to teaching Dharma, translating significant tantras and writing dharma books about the Nyingma tradition of the Vajrayana to benefit all dharma practitioners in the world.
Frequently Asked Questions
What to bring – Camping Tent, Sleeping bag, and a Sleeping mat. Optional- meditation cushion, prayer book, mandala set, vajra, bell, and damaru.
Who can come – Anyone can join. There is no prerequisite.
Questions? – For information please contact Julie on 0487 440 140 or email temple@rimebuddhism.com