Kalachakra in Borobudur
January 4 @ 2:00 pm

-

January 14 @ 5:00 pm

US$1800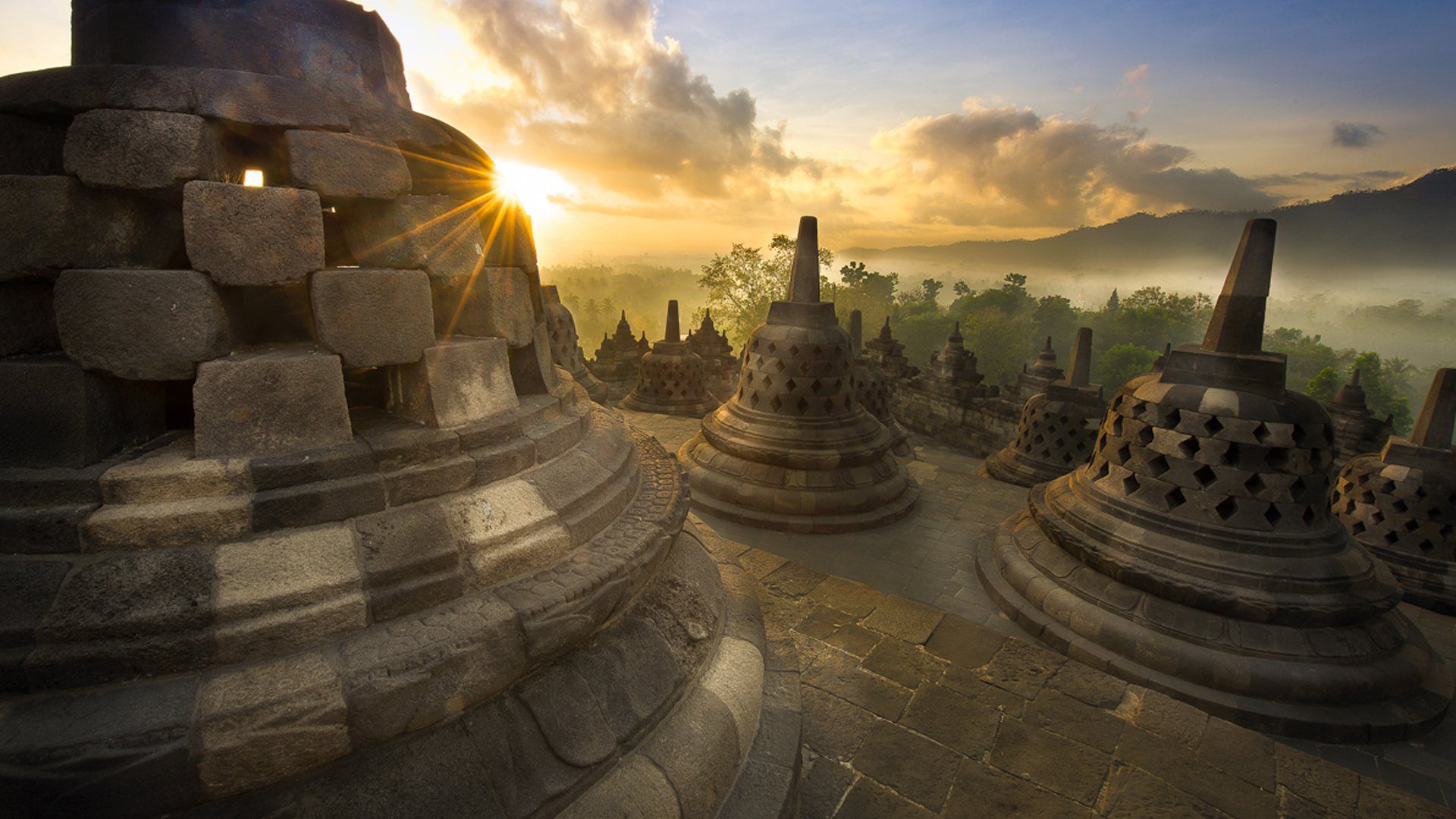 The Tibetan Buddhist Rime Institute invites you to experience the Kalachakra Empowerment, offered by Khentrul Rinpoche in the sacred setting of Borobudur, Indonesia. This spiritual pilgrimage has been personally arranged by the only English-speaking Jonang Kalachakra Completion Master outside Tibet, Khentrul Rinpoche.
The great Jonang tradition are the only holders of the complete Kalachakra practice and teachings. Jonang Masters like that of Khentrul Rinpoche are the only teachers in the world qualified to transmit Kalachakra completion practices. To encounter one of these Masters outside Tibet is incredibly rare. The tour offers the opportunity to receive personal guidance and teachings from Jonang Kalachakra Master, Khentrul Rinpoche.
---

---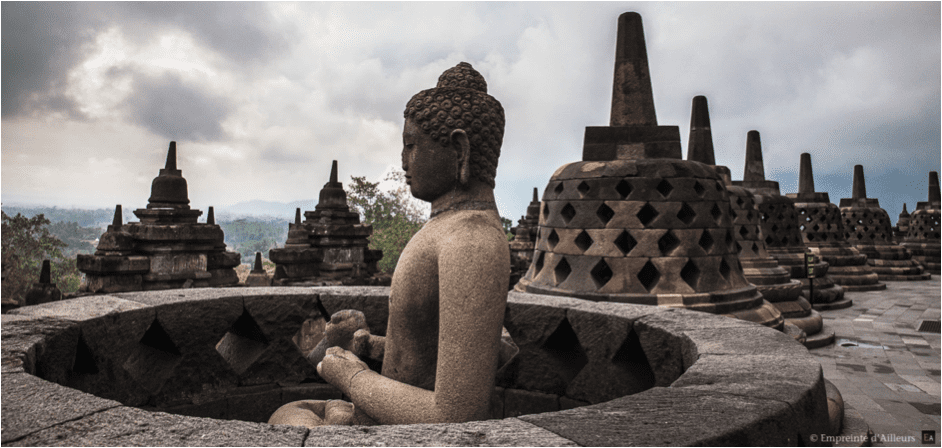 ---
Khentrul Rinpoche will teach foundation Kalachakra practice and meditations to prepare us for the empowerment. This will be followed by formal Kalachakra practice and guidance to clarify our understanding of the empowerment and penetrate a more profound view of the practice.
Through Kalachakra teachings and empowerment, experiencing the power of the Borobudur stupa and making new connections with Dharma brothers and sisters, the tour promises to be a challenging and inspirational spiritual journey. Our primary aim is to provide further guidance on how to integrate Kalachakra Tantra practice in our daily life.
---
---
The Retreat commences in Magelang, central Java on January 4th and concludes on January 14th.
Cost: US $1800 (Includes accommodation, all teachings, breakfast, lunch and dinner. Airfare to Borobudur is not included.)
The tour includes:
11 night stay in Indonesia
Daily guided meditations and reflections guided by Spiritual Director, Khentrul Rinpoche and Senior students
3 star accommodation, meals included
Accommodation is twin share at 2 different hotels:
OPTION #1:
The first option is to stay in an authentic Indonesian style hut. This has a western toilet with an open air shower room (tall walls ensure privacy). The bedding is on the floor as is the custom. This hotel does have a pool and is within walking distance of the Stupa.
AMRTA GUEST HOUSE
Jalan Badrawati, Borobudur, Magelang,
Central Jawa, Indonesia.
Pictures provided:

---
OPTION #2:
The second type of accommodation is a four-star hotel located within 8 mins of the Borobodur temple.
HOTEL WAHID BOROBUDUR
Gg Modjo, Borobudur
Magelang, Jawa Tengah 56533
Indonesia
---
Payment Schedule
| | | |
| --- | --- | --- |
| Description | Amount | Due Date |
| Payment #1 (20% – non-refundable) | US$360 | Paid at registration |
| Payment #2 (40%) | US$720 | 1st of November |
| Payment #3 (40%) | US$720 | 15th of December |
Methods of Payment
You can make payments for this tour via any of the following methods:
Money Order: Please make payable to Tibetan Buddhist Rime Institute (can be posted to: 1584 Burwood Highway, Belgrave 3160 Victoria, Australia.)
Cash
Direct Debit: Tibetan Buddhist rime Institute Inc. Bank: ANZ. BSB: 013-479
Account: 4944-47223 (Please include your surname as a reference)
International Transfer: Acc: Tibetan Buddhist Rime Institute. Bank: ANZ. Branch: Upper Ferntree Gully, Victoria Australia. Swift Code: ANZBAU3M. BSB:013 457. Account No: 4944 47223
Paypal: Make payments to temple@rimebuddhism.com
Registration Process
Make the first payment of US$360 using one of the methods described above.
Fill out the following registration form making sure to include the reference information for your payment.
Once we have confirmed the payment, we will contact you via email to confirm your registration.
---
Additional Information
Day 1 (4th Jan) – Introduction to Kalachakra
After participants have arrived and settled in, we will have dinner together. At an evening teaching, Khentrul Rinpoche will present the origins of Kalachakra, its connection with the Land of Shambhala and the history of Kalachakra in Tibet.
Day 2 (5th Jan) – Establishing Refuge in the Three Jewels
Breakfast then to the Stupa teaching site where Khentrul Rinpoche will provide the oral transmission and instructions for the preliminary practices as presented in the "The Divine Ladder" by Jetsun Taranatha. Rinpoche will teach the meaning and importance of taking Refuge in the Buddha, Dharma and Sangha as a part of the Ngondro and preliminary teachings for the Kalachakra empowerment.
Day 3 (6th Jan) – Generating Bodhicitta
Breakfast then to the Stupa teaching site where Khentrul Rinpoche will teach the importance of generating and developing Bodhicitta as part of the Ngondro and preliminary teachings.
Day 4 (7th Jan) – Vajrasattva Purification
Breakfast then to the Stupa teaching site where Khentrul Rinpoche will teach the practice of Vajrasattva purification as part of the Ngondro and preliminary teachings and provide specific instructions for engaging with Kalachakra practice
Day 5 (8th Jan) – Mandala Offering Practice
Breakfast then to the Stupa teaching site where Khentrul Rinpoche will teach the practice of Mandala Offering as part of the Ngondro and preliminary teachings and provide specific instructions for engaging with Kalachakra practice.
Day 6 (9th Jan) – Guru Yoga Practice
Breakfast then to the Stupa teaching site where Khentrul Rinpoche will teach the practice of Guru Yoga as part of the Ngondro and preliminary teachings and provide specific instructions for engaging with Kalachakra practice.
Day 7 (10th Jan) – Tour to local sites
Day 8 & 9 (11 – 12 Jan) – Kalachakra Empowerment
After breakfast we will attend the Kalachakra empowerment at the Stupa teaching site.
Day 10 & 11 (13 – 14 Jan) – Kalachakra practice
After breakfast each day we will head to the Stupa site and receive instructions for the unique preliminary practice of Innate Kalachakra. This group retreat will consist of four practice sessions each day, with the aim of becoming familiar with the visualisation and accumulating mantras.
Day 12 (15th Jan) – Retreat Completed
We will check out of the hotel and make our way home.
---
All teaching sessions will be held in a courtyard opposite the Stupa:
Getting to Borobudur
Interstate and Overseas visitors are welcome to arrive at Borobudur one day early and make their way to join the Tour. Let us know if you require and extra night accommodation before arriving and we can arrange it with the hotel. Extra evenings are not covered by the tour. Upon arrival inform reception.
Travel requirements
All attendees should have travel insurance before commencing tour.
All attendees MUST have travel vaccinations before commencing the tour. Please advise your local GP that you are travelling to Indonesia. If you have pre-existing conditions such as asthma or heart conditions it is essential to discuss this and seek medical advice.
What To Bring
Travelling to Indonesia can be a challenging yet wonderful experience. It is essential that you familiarise yourself with local customs and international laws.
Medical
A small first aid pack which includes:
Nausea and diarrhoea medicine, travel sickness tablets, malaria tablets, glucose powder, paracetamol tablets, saline eye wash, cold and flu tablets, mosquito repellent, sunscreen and any other supplies you feel you may need or have been advised to bring.
Check with the Indonesian Embassy if you are concerned about any medication you need to bring with you.
Clothing
Arriving in Indonesia in January, the temperatures range from a low of 24 degrees Celsius with a daily high of about 32 degrees Celsius. This is a wet time of the season so there may be some rainfall generally in the afternoon.
We recommend you bring lightweight cotton clothing, hat, sunglasses, walking boots/shoes, sandals, socks, shawls, layers of long sleeved and short sleeved cotton tops, lightweight pants and/or skirts, waterproof jacket, light pyjamas, underwear, swimwear. Evenings will be a little cooler however it generally never gets really cold as it is a tropical climate. Women are recommended to cover their shoulders, chests and legs at all times, for this reason we recommend women bring a variety of thin shawls.
Miscellaneous items
When attending the teachings, you will require something to sit on, so bring a meditation cushion with you and a plastic sheet in case it rains. You will most definitely need insect repellent and coils. Other items which will come in handy are: umbrella, mosquito net, sunscreen, towel, hat, sunglasses, toilet paper/tissues, batteries, camera, SD card for extra storage, torch, chargers, adaptors, pen, paper/writing book, favourite snack food, access to $500 for extra food and miscellaneous expenses.
Requirements for Kalachakra Practice
You will need to have a copy of "Divine Ladder" written by Khentrul Rinpoche. It is preferable that you have a mandala set, however it is not compulsory. It would also be beneficial to have a copy of "Hidden Treasure" a commentary on the Divine Ladder as well as Sacred Truth book 3. These items are available online at www.rimebuddhism.com
General rules
Mobile phones should be kept to a minimum. Other technologies should be left at home where possible
Rooms are strictly for 2 persons.
All meals are included in the tour costs and are pre-ordered. If you have any special requests please contact your tour guide representative the day before.
Please be punctual and attend all sessions where possible
Out of respect for the teachers we ask that participants attend all sessions
It is recommended that any personal items be kept locked in your room, in a locked bag, or put in secure storage at the hotel. The Tibetan Buddhist Rime Institute cannot be held responsible for any items left around the property that are stolen or damaged.
Please be wary of wet, slippery and uneven surfaces when walking. The Tibetan Buddhist Rime Institute cannot be held responsible for any injury incurred onsite.
Food Or Medical Issues
If you have a serious food allergy or medical condition we should know about please indicate this on the registration form and/or inform us by email to discuss as soon as possible.
Offerings
Traditionally, an offering is made to the teacher at the conclusion of the Tour (please note that this is entirely optional) as a gesture of appreciation. You can offer whatever you think is appropriate. However, here are a few suggestions – card, flowers, money, food or other items. A Tibetan offering scarf (khata) is given to the teacher for blessing as part of the ceremony and can be borrowed or purchased from retreat volunteers or you may like to bring your own.